McDonald's Addresses Pokémon Happy Meal Shortages, Encourages Purchase Limits
Following reports of Pokémon McDonald's Happy Meals being sold out and customers reselling them on secondary markets, the company has released a statement acknowledging the shortages.
In a statement provided to Newsweek on Thursday, McDonald's USA is ensuring fans that they are working to address the shortage of the Pokémon Happy Meals and its contents as well as encouraging restaurants to set "reasonable" limits on the number of Happy Meals sold per customer.
"We love seeing fans' passion for our limited-time Happy Meal promotion celebrating 25 years of Pokémon. With such significant demand for our promotional Pokémon TCG cards, and some fans even going to extreme lengths to get them, we're working quickly to address shortages and also strongly encouraging restaurants to set a reasonable limit on Happy Meals sold per customer. We want to offer the full Happy Meal experience to as many families as possible, and help ensure everyone is able to get in on the fun!" the statement reads.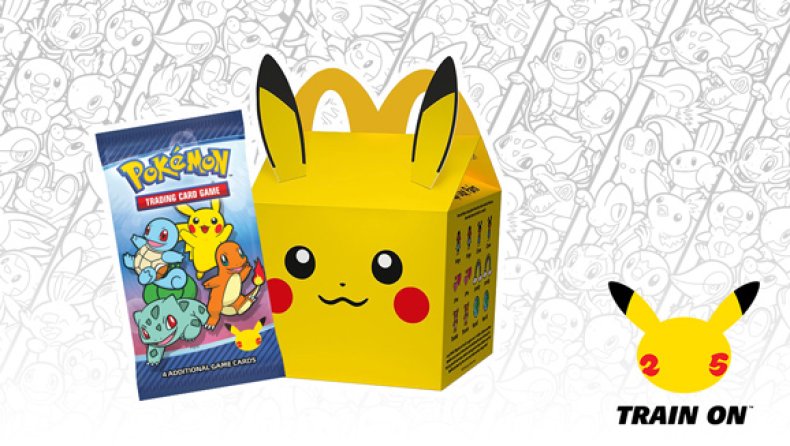 McDonald's confirmed to Newsweek that it is working with its supply chains to distribute an additional, controlled supply of Pokémon cards to restaurants that are running low. The company is also supplementing with back-up toys to help ensure no customers go without a Happy Meal toy.
The special Pokémon 25th Anniversary promotion is intended to run for a limited time like other Happy Meal promotions and the toys are intended to be sold with the meals. However, McDonald's confirmed that restaurants may accommodate reasonable customer requests for toy purchases without the meals.
McDonald's policy is to not sell full cases of Happy Meal toys to customers.
As for those who are reselling the Happy Meal toys through unauthorized channels, McDonald's does not condone these actions. The company's policy is that toys should be distributed to customers directly through its restaurants as part of the Pokémon Happy Meal promotion.
The special Pokémon Happy Meal promotion at McDonald's began February 9 as a part of the larger 25th anniversary celebration this year. Within the Happy Meals are exclusive trading cards, stickers and much more. There are 50 cards to collect in total with standard and foil versions of each card.
However, fans quickly began to purchase an exorbitant number of Happy Meals in one visit to get as many of the cards as possible leaving many stores sold out of the promotional materials.
Some of these customers even began flipping the cards and toys on secondary markets to make a profit. Certain sellers were selling the pack of cards for no less than 10 times the price of an actual Happy Meal. McDonald's has made it clear that they do not condone this behavior.