'Pokémon Mystery Dungeon: Rescue Team DX' Release Date Time: When and How to Download Remake
Following its reveal during the Pokémon Direct in January, the first Mystery Dungeon game for Nintendo Switch is about to be released, and it's called Pokémon Mystery Dungeon: Rescue Team DX.
The remake of Pokémon Mystery Dungeon Red and Blue Rescue Team games offers the quirky and fun Pokémon spinoff game on Switch for the first time. Especially for those who never played the original titles, Rescue Team DX serves as the perfect way to get your pocket monster fix while waiting for June's Sword and Shield DLC.
Here's a synopsis from the official Pokémon Company press release:
A new Pokémon Mystery Dungeon title was revealed, Pokémon Mystery Dungeon: Rescue Team DX. Trainers can revisit classic titles Pokémon Mystery Dungeon: Red Rescue Team and Pokémon Mystery Dungeon: Blue Rescue Team with updated visuals and a stunning picture-book art style. This new title will be available exclusively on Nintendo Switch on March 6, 2020.
If you want to get an early jump on the Mystery Dungeon madness, here's when the game is expected to release on the Nintendo eShop and instructions for how to download it once it's live.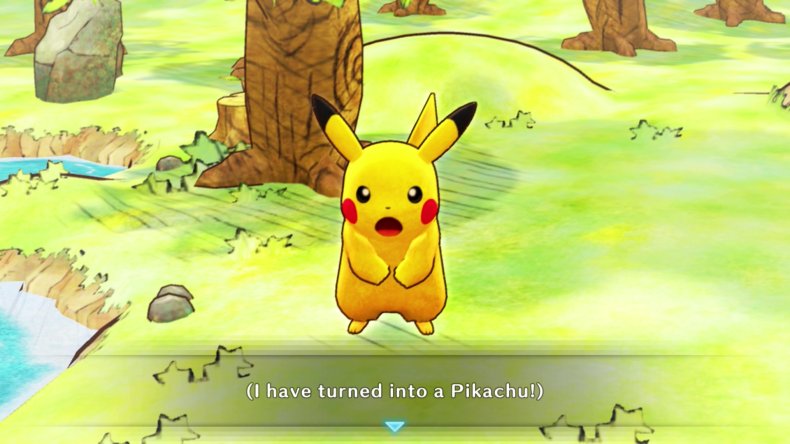 WHAT TIME CAN YOU DOWNLOAD POKEMON MYSTERY DUNGEON: RESCUE TEAM DX
It's never easy to predict when titles will appear on the Nintendo Switch eShop.
According to the official Nintendo Support page, here's when players can expect to download games from the virtual store.
"Certain games are available for pre-purchase on Nintendo eShop prior to their release date. When you pre-purchase a game, a non-playable version of the game will be pre-loaded to your system at the time of your order. You'll be able to start playing it after downloading a small update, beginning at 12:00 a.m. EST on the game's release date. (Please note that some third-party titles are not available until 12:00 p.m. PST on the game's release date.)"
Assuming that official documentation is accurate, Mystery Dungeon: Rescue Team DX will be available on Friday, March 6 at 12 a.m. EST. However, some users have claimed they are able to play as early as 11 p.m. the day before when the title is pre-loaded. Whatever the case may be, gamers will need to wait until late Thursday or overnight Friday to download the game.
There were also some users who claimed Link's Awakening wasn't available at midnight on its release date, but we'll continue to update this section as we learn more.
HOW TO DOWNLOAD POKEMON MYSTERY DUNGEON: RESCUE TEAM DX
To download Pokémon Mystery Dungeon: Rescue Team DX, prospective players must enter the Nintendo eShop with a strong internet connection. Usually new titles are featured on the front page, but buyers can manually search for the title as well.
A demo for the game is already available, and we suggest playing it before the title's release if you're on the fence about purchasing. Your progress in the demo carries over to the actual game upon purchase, so you'll only have to play through the demo content once.
Pokémon Mystery Dungeon: Rescue Team DX is available March 6 for Nintendo Switch.
Are you excited for the upcoming Pokémon spinoff? Let us know in the comments section.