'Pokémon Mystery Dungeon Rescue Team DX' Coming to Nintendo Switch
The Pokémon Direct had plenty of new announcements, but it began with the reveal that the Mystery Dungeon series is heading to Nintendo Switch.
While not a new installment of the franchise, Pokémon Mystery Dungeon Rescue Team DX will be a port of the original games - Red and Blue Rescue Team - that were released in 2006. If you've never tried the Mystery Dungeon series or want to relive these titles, you can do so on March 6.
Pre purchase is available today, as well as a special demo. You can play through the first part of the game and carry over your data to the full version when it's released.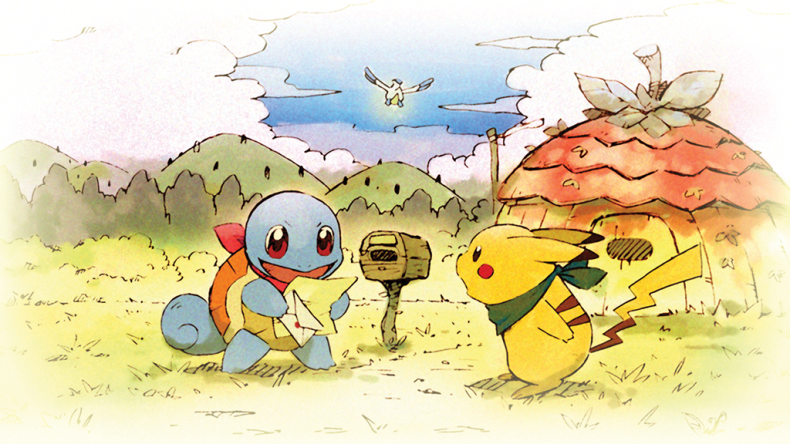 Here's the synopsis of Pokémon Mystery Dungeon Rescue Team DX from the official press release:
A new Pokémon Mystery Dungeon title was revealed, Pokémon Mystery Dungeon: Rescue Team DX. Trainers can revisit classic titles Pokémon Mystery Dungeon: Red Rescue Team and Pokémon Mystery Dungeon: Blue Rescue Team with updated visuals and a stunning picture-book art style. This new title will be available exclusively on Nintendo Switch on March 6, 2020.
The Pokémon Mystery Dungeon game for Switch can be played in every mode available on the console. It will also have new features designed to make progressing through dungeons a bit easier than before.
Auto mode: Starting with this title, an auto-mode feature has been added that lets players progress through their adventures more easily. By just pressing the L Button, the main character and their team will move efficiently. When a player approaches an enemy, auto mode will turn off automatically.
Unleash moves automatically with the A Button: Ordinarily the player would select from one of four moves to use on an enemy. When players aren't sure which move to use, they can get the enemy right in front of them and press the A Button to automatically unleash the best move to use on that foe.
Up to eight Pokémon can travel with you: When Trainers depart for a dungeon, they can have three members on their team as usual, but in this title, they can also add Pokémon they encounter as they go through dungeons to get up to eight teammates walking through a dungeon with them.
Fainting in a dungeon: If a player is defeated in a dungeon, they can ask for other players to rescue them, or they can rescue themselves with another of their own rescue teams. Then they'll be able to resume their adventure from where they fainted.
What do you think of the upcoming Mystery Dungeon port? Let us know in the comments section.