New Pokémon Pass App to Distribute Shiny Pikachu and Eevee into 'Pokémon Let's Go'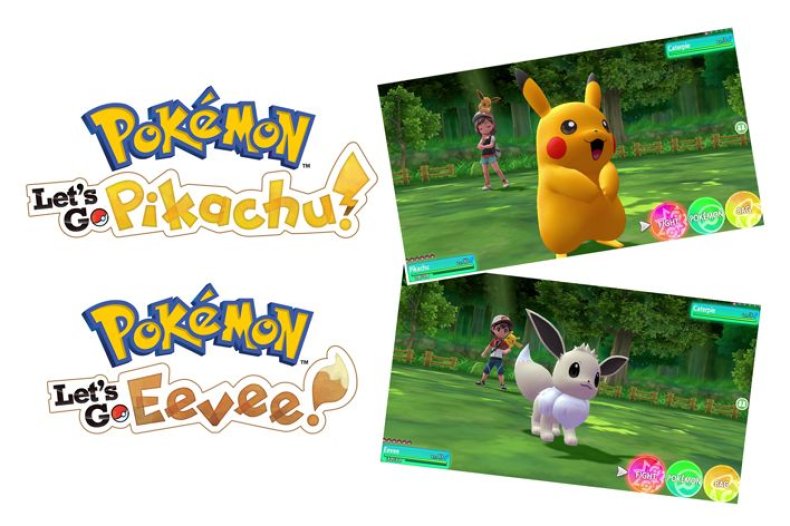 A new Pokémon mobile app will make it much easier to receive specially distributed Pokémon.
Pokémon Pass grants players access to exclusive content including wallpapers, digital stickers and the aforementioned special Pokémon. Pokémon Pass is available to download for free on iOS and Android. Once players have it all they have to do is simply walk into a participating retail store to receive special Pokémon when they are distributed.
The first distribution will be a Shiny Eevee and Pikachu to be transferred into your Pokémon Let's Go Pikachu and Let's Go Eevee games.
From May 11 through June 26, Pokémon trainers can enter any participating Target store to receive their Shiny Pikachu or Eevee. How does this work?When you enter a store, Pokémon Pass will use geolocation to alert trainers of a reward that can be received. Open the app and it will go through several steps that includes scanning a qr code in-store.
Shiny Pikachu will only be distributed to Let's Go Eevee while Shiny Eevee will be distributed to your Let's Go Pikachu game.
Here are the details on both shiny Pokémon:Shiny PikachuGame: Pokémon: Let's Go, Eevee!Level: 10
Moves: Thunderbolt, Double Kick, Double Team, Thunder
Shiny Eevee
Game: Pokémon: Let's Go, Pikachu!
Level: 10
Moves: Double-Edge, Iron Tail, Helping Hand, Facade
From the above details, it seems trainers can soft reset their game to obtain the Pokémon with the Nature that they desire.
Trainers who visit target on May 11 - the start of the distribution - between 10 a.m. and 1 p.m. local time will receive a special Psyduck promo card for the Pokémon trading card game and a movie poster (while supplies last.)
This mobile app looks to be a better way for The Pokémon Company to distribute Pokémon. Before the Pokémon Pass app, trainers would have to visit participating stores like Target and Gamestop and ask for a special card. Trainers would then scratch off a special code that they would enter into the mystery gift feature of various Pokémon games. Other methods included distributing Pokémon over the internet without the need of a code.
It's unclear if distributions will be strictly through the Pokémon Pass app moving forward but we will update with more information as it comes.
This would be especially useful with the release of Pokémon Sword and Shield later this year.
Pokémon Let's Go Pikachu and Let's Go Eevee are available now for Nintendo switch.
What do you think of the new app and method to obtaining distribution Pokémon? Let us know in the comments section below.