'Pokémon Sword and Shield' Expansion News Coming June 2: Everything We Know So Far
It's been awhile since Pokémon fans received news on the upcoming Sword and Shield DLC, but the wait is almost over.
The Pokémon Company announced Monday that the latest info on the Sword and Shield expansion, The Isle of Armor and The Crown Tundra, will be revealed Tuesday morning. While fans shouldn't expect a Nintendo Direct-style presentation, a trailer showcasing the new content is very likely.
If you want to know everything there is about the Sword and Shield DLC and how to watch the new information online, continue reading below.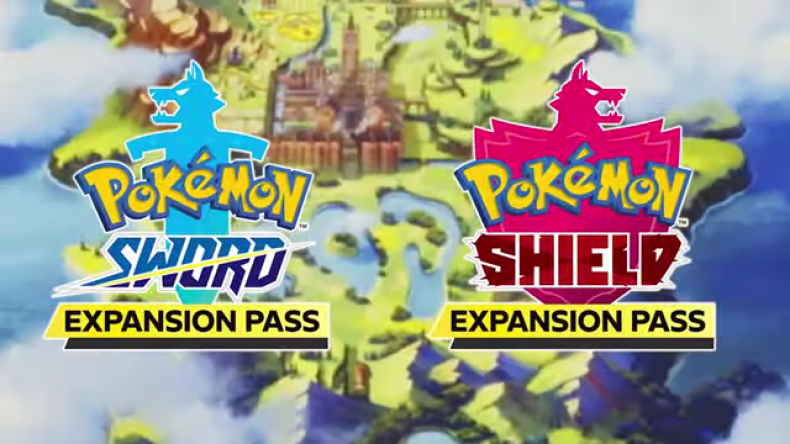 HOW AND WHEN TO WATCH POKEMON SWORD AND SHIELD DLC TRAILER
The latest Sword and Shield DLC information reveal will take place Tuesday, June 2, at 9 a.m. EDT.
The announcement will be hosted on The Pokémon Company's various social media channels, including YouTube. Fans can also follow along on the official Pokémon social media accounts for the latest information.
WHAT WE KNOW SO FAR
The Sword and Shield DLC are being broken up into two parts. The first is the Isle of Armor, which is scheduled to be released in June. The other is the Crown Tundra, releasing some time in the fall.
Isle of Armor will have players travel to this special island where a martial arts master will await you. A new Mythical Pokémon named Kubfu will be gifted to the player and you'll be tasked with defeating one of two towers: Water or Dark.
Whichever tower you choose, Kubfu will evolve into a different form of Urshifu. Both forms will have their own Gigantamax Form and G-Max Move, which have yet to be revealed.
Cinderace, Inteleon, Rillaboom, Venusaur and Blastoise will also receive Gigantamax forms with the Isle of Armor.
Isle of Armor will also see the return of older Pokémon who were not available in Sword and Shield. You can read a list of returning Pokémon here.
And then we have new Pokémon. Galarian Slowpoke was released when the DLC was announced, but the Isle of Armor will be the first time trainers can evolve this Slowpoke into Slowbro.
As for the Crown Tundra, less is known about this DLC but The Pokémon Company has teased a new Mythical Pokémon named Calyrex, as well as new forms for the original Legendary Birds: Articuno, Zapdos and Moltres. There are also two new Regis to discover.
Galarian Slowpoke will be able to evolve into Galarian Slowking when this part of the DLC is released, and more returning Pokémon not found in Sword and Shield will be added.
Both parts of the DLC can be bought for $29.99 on the Nintendo eShop.
WHAT TO EXPECT
So what can we expect from Tuesday's announcement? First and foremost we should get a release date for the Isle of Armor.
Similar to how the last announcement trailer revealed more information on the Gigantamax Starter Pokémon, we should learn more about Gigantamax Venusaur and Blastoise and what their G-Max moves do.
We should also get a full reveal of Galarian Slowbro, including typing, abilities and some of its moves.
Pokémon Sword and Shield are available now for Nintendo Switch.
Are you excited for Tuesday's trailer? What do you expect to learn? Let us know in the comments section.