'Pokémon Sword and Shield' Easter Event Adds More Ditto to Max Raid Battles
A brand new Max Raid event in Pokémon Sword and Shield has begun and gives trainers a chance at catching Ditto and Baby Pokémon.
In this Easter event, the Wild Area in Sword and Shield will be filled with Max Raids featuring Baby Pokémon and Ditto. These special battles will also give players a bevy of items that will help when breeding and training Pokémon.
Here's everything you need to know about the latest Max Raid event in Pokémon Sword and Shield.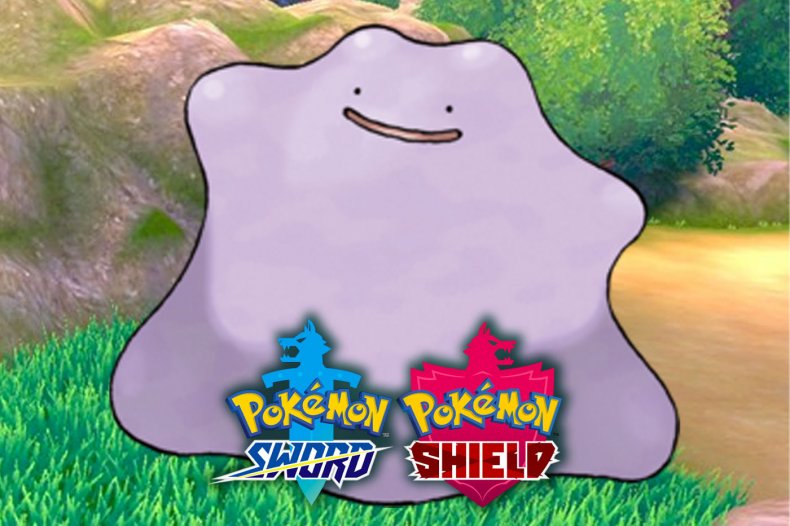 POKEMON SWORD AND SHIELD EASTER RAID EVENT DURATION
The Easter Max Raid event in Pokémon Sword and Shield has begun and ends Thursday, April 15, at 7:59 p.m. EDT.
HOW TO FIND NEW POKEMON IN RAID DENS
To make sure the Easter Max Raid event is happening on your version of Sword and Shield, trainers will need to update their Wild Area News. To do so, access the menu (X) and select Mystery Gift. After that, trainers should select "Get the Wild Area News" and then connect to the internet if they haven't already.
While exploring the Wild Area, trainers will want to search the dens with the red beams of light coming out of them. The silhouette of a Pokémon will appear to show what is found inside.
Trainers can also join other people's Raids online by connecting to the internet. You can learn more about that in our Sword and Shield online guide.
REWARDS FOR WINNING RAIDS
Trainers will see a variety of different Pokémon appear in Max Raids during the duration of the latest event.
Baby Pokémon and Ditto will populate Max Raids more often, giving trainers access to some of the more rare Pokémon in the game. Three-star Raids and higher will house some of these Baby Pokémon and Ditto.
Here's a list of the Pokémon found in Raids:
Toxel
Mantyke
Budew
Tyrogue
Bonsly
Riolu
Munchlax
Mime Jr.
Togepi
Wynaut
Cleffa
Pichu
Ditto
Dittos are not easy to come by in Sword and Shield. They are the perfect Pokémon to breed other species with, and this new Raid event is the best opportunity to find Ditto with Max Individual Values (IVs). You can learn more about breeding and IVs in our guide.
As for item rewards, defeating the Baby Pokémon and Ditto will give special items. Trainers will have a chance to get the following items: Destiny Knot, Power items, Everstone, Lucky Egg.
It should be noted that the previous event featuring Gigantimax Pokémon—including Charizard—is still going on and some Raids is still in effect so there will be a mix of Pokémon to find.
Pokémon Sword and Shield is available now for Nintendo Switch.
Are you excited for this latest event? What Pokémon are you hoping to catch? Let us know in the comments section.