'Pokémon Sword and Shield' Glimwood Tangle Stream: Everything We Saw and Learned
The 24-hour Pokémon Sword and Shield livestream has begun, and fans will want to tune in throughout the day for information about the Galar region and the various Pokémon that inhabit it.
It's unclear what fans should expect from the livestream, but the confirmation of older Pokémon in the Galar region as well as the reveal of a new Pokémon or two seems very likely. The Pokémon Researcher Sonia, who is also Professor Magnolia's granddaughter, will be supervising this expedition into the Glimwood Tangle, a previously unexplored area of the Galar region.
As the name and look of the area suggests, a mythical and ancient vibe comes from this area. The Glimwood Tangle would be a prime place for Grass, Bug and Fairy-type Pokémon to live. This stream should also give trainers a sneak peek at the types of Pokémon they can catch when they get to this area when Sword and Shield is released.
Here's Sonia's message to Pokémon fans looking to help her in her research.
"My name's Sonia, and I'm a Pokémon researcher. Here in Galar, I'm always helping out with research for my gran—Professor Magnolia, that is! I'm sending this message because I could really use your help with some research I'm doing. Next week, a camera will be set up in a strange forest here in Galar known as Glimwood Tangle, and the camera will begin broadcasting live footage. The broadcast will last for 24 hours! If you could take a gander when you have time, that'd be just great. Thanks in advance!"
When the camera went live, a new message from Sonia appeared.
"The camera was connected just moments ago. As you can see, Glimwood Tangle is a strange forest where it's always dark, and you can't tell if it's day or night. The glowing mushrooms are the only source of light. But now, with a state-of-the-art camera with Rotom inside, I hope we will be able to capture what's going on in the forest. I'm looking forward to some great results researching with you. I'm going back to watching the feed now!"
If you're looking to watch the stream online, you can find that information here.
With 24 hours of fixed camera footage, learning everything there is to know about the Glimwood Tangle will take some time. We have compiled a list of things we've seen and learned from the 24-hour stream so far and will continue to update our findings throughout the day.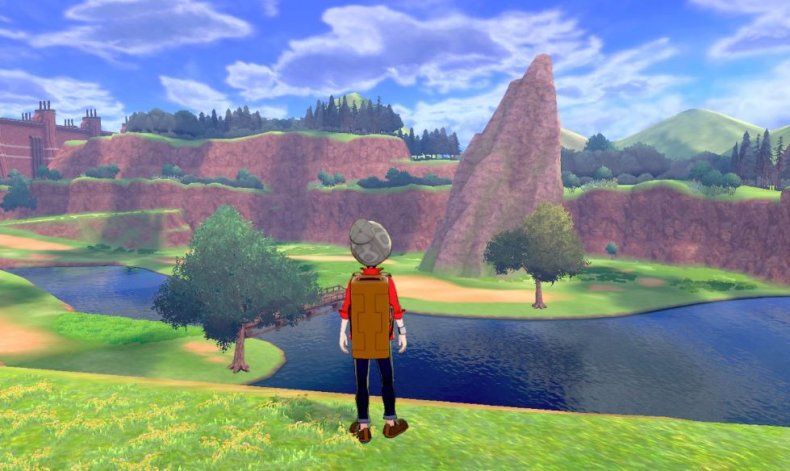 EVERYTHING WE LEARNED DURING SWORD AND SHIELD GLIMWOOD TANGLE STREAM
A Pikachu appeared on screen about five minutes into the stream.
Morelull, the Grass and Fairy-type Pokémon from the Alola region has been confirmed for the Galar region.
A tail was shown, but couldn't tell what it was
A Phantump cry is heard, but not shown
Swirlix is shown
Impidimp is shown
An unidentifiable Pokémon was shown running across the screen.
Cottonee is shown
Ponyta's cry is heard
Shiinotic is confirmed for Galar
That mystery Pokémon was shown again, but covered by Impidimp
This mysterious Pokémon would show up again, but gets startled and runs off. It has a rainbow-colored mane and has a cry similar to Ponyta.
Pokémon Sword and Shield will release November 15 for Nintendo Switch.
What do you hope to see during the Glimwood Tangle stream? Sound off in the comments section.
'Pokémon Sword and Shield' Glimwood Tangle Stream: Everything We Saw and Learned | Newsgeek