Following the release of the latest Pokémon Sword and Shield Expansion information, The Pokémon Company announced that Scorbunny, Grookey and Sobble with their Hidden Abilities can be obtained in the Gen 8 games.
Hidden Abilities are rare and oftentimes powerful abilities that Pokémon can learn. In Sword and Shield, Hidden Abilities can be obtained by catching Pokémon in Max Raids, but the Galar Starters could not be caught with these rare abilities.
Grookey's Hidden Ability is Grassy Surge, which creates Grassy Terrain when it enters the battle. This increases the attack power of Grass-type attacks and heals every Pokémon that is on the ground.
Scorbunny's Hidden Ability is Libero, which is similar to Protean in that it changes the Pokémon's typing based on the attack that's being used. So if you use Double Kick with Scorbunny, it'll turn into a Fighting-type before attacking.
Sobble's Hidden Ability is Sniper, which increases the damage dealt from 150 percent to 225 percent when the Pokémon lands a Critical Hit.
Now, using Pokémon Home, trainers can get their own Hidden Ability Galar Starter into Sword and Shield using these steps.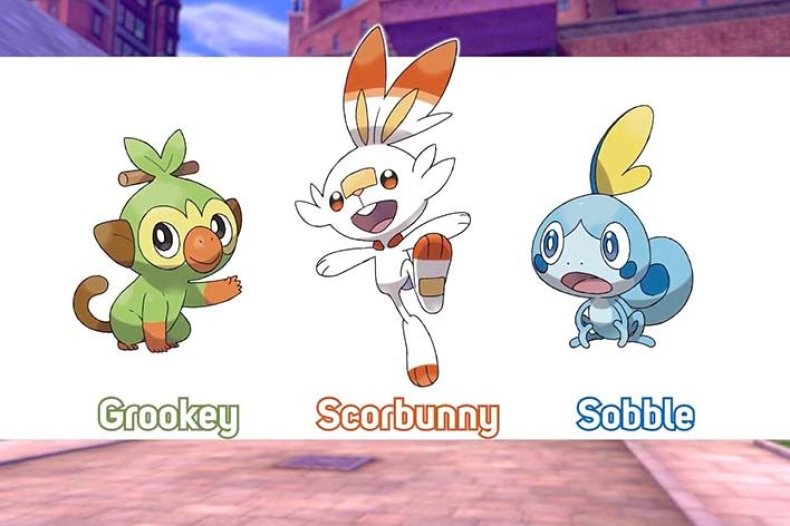 HOW TO GET HIDDEN ABILITY GALAR STARTERS
The first thing you'll need to do is access the Pokémon Home app on your Nintendo Switch. This app can be downloaded for free on the Nintendo eShop.
Once the app is booted up, select your Pokémon Sword or Shield game. Afterwards, simply deposit a Pokémon from your Gen 8 game to the Pokémon Home app by selecting the Pokémon and manually moving them to Pokémon Home.
Press the plus button (Quit) and select save and exit.
Afterwards, access the Pokémon Home mobile app—available on iOS and Android—and press the green button on the bottom of the screen. Then select "Mystery Gifts" and then "Gift Box."
The top three tabs on the next page will be the three Galar Starters. Select one tab at a time and select "Claim" to bring that Pokémon into your Pokémon Home App. Once you've done this with all three Pokémon, it's time to transfer them to Sword and Shield.
HOW TO TRANSFER POKEMON FROM HOME TO SWORD AND SHIELD
Transferring Pokémon from the Home app to Sword and Shield is an easy process. Open the Pokémon Home app on your Nintendo Switch and select your Pokémon game to connect to.
The next screen will show your Pokémon Home Pokémon on the left screen with your Switch game boxes on the right. Manually select Pokémon and transfer them from left to right or vice versa.
Note: Pokémon that are not included in your game will have a sign signifying that they can't be transferred yet.
Once finished, select the plus sign to quit and "save changes and exit."
Pokémon Sword and Shield are both available now for Nintendo Switch.
What do you think of the Galar Starters Hidden Abilities? Which is your favorite? Let us know in the comments section.