Pokémon Sword and Shield' Producer Says Missing Pokémon Can Appear in Future Games
Following fan backlash, Pokémon Sword and Shield producer Junich Masuda wrote a message to the community regarding the decision to not include all 800-plus Pokémon in the Gen 8 games and what it means for the future of the franchise.
Masuda wrote that he has heard the fans and appreciates their passion. However, he wanted to make clear that just because a particular Pokémon won't be in the Sword and Shield doesn't mean they are gone forever.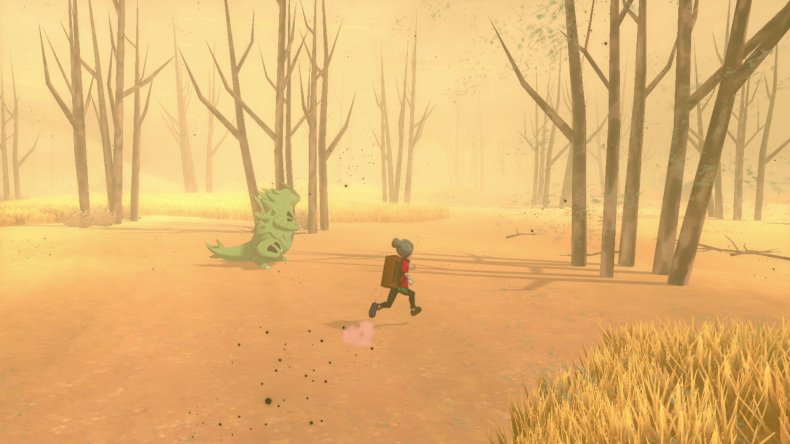 Here's the message in its entirety:
Thank you to all of our fans for caring so deeply about Pokémon. Recently, I shared the news that some Pokémon cannot be transferred to Pokémon Sword and Pokémon Shield. I've read all your comments and appreciate your love and passion for Pokémon. Just like all of you, we are passionate about Pokémon and each and every one of them is very important to us. After so many years of developing the Pokémon video games, this was a very difficult decision for me. I'd like to make one thing clear: even if a specific Pokémon is not available in Pokémon Sword and Pokémon Shield, that does not mean it will not appear in future games. The world of Pokémon continues to evolve. The Galar region offers new Pokémon to encounter, Trainers to battle, and adventures to embark on. We are pouring our hearts into these games, and we hope you will look forward to joining us on this new journey.
Masuda's message, while heartfelt, doesn't say if the team is considering a future patch to allow more Pokémon in the future. However, it's likely that games following Sword and Shield will bring the ones left out of the Galar region, whether they are remakes of older games or something new.
The backlash began on the first day of Nintendo's E3 2019 Treehouse Live stream. Masuda and the Sword and Shield team revealed that only Pokémon found in the Galar region's Pokedex will be transferable using the upcoming Pokémon Home app.
Masuda explained the decision further in an interview with US Gamer stating that with so many Pokémon already in existence, they thought of the balance of what they wanted available for the Sword and Shield journey. He also mentioned the amount of new animations that character models will have in these new games, which would be difficult to do for all 800-plus Pokémon.
What wasn't said was the short production schedule that Pokémon games are under. Sword and Shield will release about a year from Let's Go Pikachu and Eevee and to push back the game is seemingly out of the picture considering the franchise encompasses much more than just video games. Pushing back the games would lead to the anime having to be pushed back along with everything else, which is seemingly not an option.
So far, about 200 Pokémon from other regions have been confirmed for Sword and Shield.
Pokémon Sword and Shield is scheduled to release November 15.
What do you think of Masuda's message? Let us know your thoughts in the comments section below.