Police Arrive in Turkey to Search for London Teens Who Ran Away to Join ISIS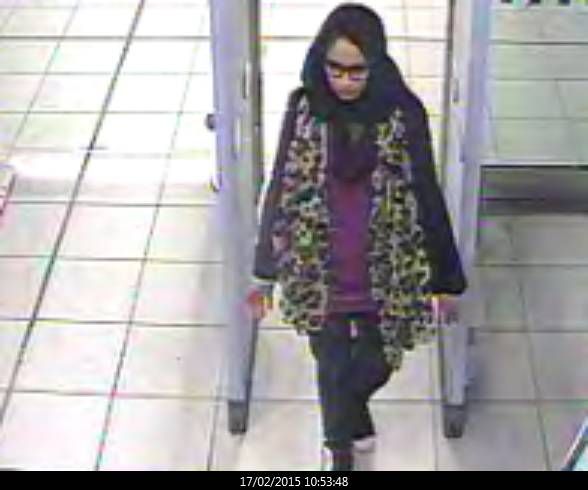 British authorities have arrived in Turkey to search for three London teenagers believed to be on their way to join the Islamic State (ISIS). The girls, Shamina Begum, 15, Kadiza Sultana, 16, and a 15-year-old whose name was withheld at the request of her family, took a Turkish Airlines flight to Istanbul last week. They were quickly reported missing by relatives and the Metropolitan Police Department and Counter Terrorism Command launched an investigation.
"We have officers in Turkey," a Scotland Yard spokesman told Newsweek, declining to specify the exact number of officers investigating the girls' whereabouts. "They have not found the girls at this time."
Authorities believe the girls are attempting cross Turkey's border into Syria to join to terrorist group. Istanbul is a 14-hour drive from the Syrian border, and due to the distance and difficulty of traveling to the border, officials believe the girls may still be there.
British officials are working with Turkey to find the girls. "Turkish authorities have been a great help," a Scotland Yard spokesman told Newsweek. "We are working very closely with officials there in our search; their assistance has been exemplary."
But Turkey's deputy prime minister has expressed frustration over the search. "It is a condemnable act for Britain to let three girls...come to Istanbul and then let us know three days later," Bulent Arinc told reporters. "They haven't taken the necessary measures. It would be great if we find them. But if we can't, it is not us who will be responsible, but the British."
Officials and relatives attempted to reach out to the teenagers via social media and local media.
"We cannot stop crying. Please think twice. Don't go to Syria," the father of one of the runaways begged in a public statement. When asked if the girls had responded to the multiple pleas to return home, Scotland Yard said there was "nothing we are currently publicizing at the moment."