Neighbors Called Police On 11-Year-Old Black Boy Delivering Newspapers, Mother Claims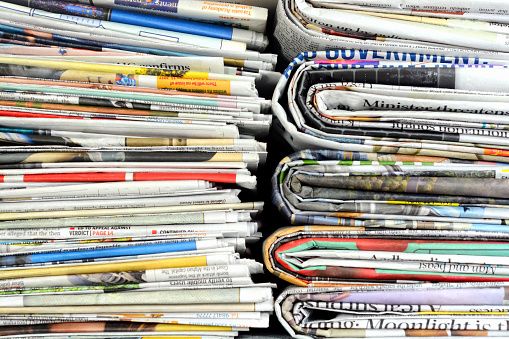 A mother said neighbors called the police on her 11-year-old son while he was delivering newspapers.Brandie Sharp wrote on Facebook that she and her son, Uriah, who is black, were placing newspapers in front of homes in the community of Upper Arlington in Columbus, Ohio, on Friday when they were stopped by police officers during their paper route.
"First day of paper route and we are pulled over by the police," Sharp wrote on Facebook Friday. "Sad I can't even teach my son the value of working without someone whispering and looking at us out the side of their eye perhaps because we DON'T 'look like a person that belongs in their neighborhood'."
Sharp told WSYX-TV her and her son were delivering The Bag, a midweek newspaper, which is distributed by the local newspaper, The Columbus Dispatch. After the call, Sharp wrote on Facebook that she plans on changing his paper route and will not deliver any more papers to the Upper Arlington community.
"My apologies Upper Arlington for bringing my African American son into your neighborhood to deliver the paper and make a few dollars on the side...no harm intended," Sharp wrote on Facebook. "I will make sure my boss changes his route."
A neighbor told WSYX-TV that they called the police on the family when they saw the 11-year-old leave approach a home with nothing in his hands, but left the home with something "suspicious."
"I noticed they were walking up to houses with nothing in hand and one of them came back with something," the 911 caller told WSYX-TV. "It seemed kind of suspicious."
Sharp told Newsweek that this was Uriah's first paper route and he wanted to make some extra cash for the summer. She said that Uriah had accidentally dropped off the newspapers at the wrong homes and went back to get them when the police confronted her.
"We caused no harm. It's a little extreme to me," Sharp told Newsweek. "I don't want to believe it was [racial profiling], but what else could it have been?"
The mother said she was offended by the neighbor's call and how the police reacted in this situation. Sharp said this is Uriah's first experience with a real job and he "would never hurt a fly."
"I'm offended that an 11-year-old has been racially profiled. It's disheartening," Sharp told Newsweek. "This little boy did absolutely nothing wrong, and to say that they were threatened [by him] is insulting."
Newsweek has reached out to the Upper Arlington Police Department but did not hear back in time for publication.
The new incident comes just a few weeks after neighbors in Maple Fields, Ohio called the police on 12-year-old Reginald Fields after he mistakenly mowed part of their lawn. The video of the incident sparked outrage across the community and has over 65,000 views on Facebook. Fields told ABC Action News that they have received multiple calls from the city, and it has boosted his business.