Police Find Two Beheaded Roosters, Cups of Blood on Beach in Apparent Animal Sacrifice
Police in Tybee Island, Georgia, are investigating a reported animal sacrifice after two animals were found beheaded on the beach next to solo cups filled with blood last week.
An officer at the scene "found two roosters with their heads removed and plastic cups of blood lying in the sand," according to a press release.
According to Lieutenant Emory Randolph at the Tybee Island Police Department, this is not the first time they have been called to the scene of a sacrifice or ritual on that beach.
"Of course, this is not the first time that this has happened, it happens at least once or twice a year," Randolph told Fox28. "I actually believe this might be the third occurrence in 2021. If we were to speculate, it appears to be a part of some type of ritual, but what type we can't be sure."
In 1993, the U.S. Supreme Court addressed the legality of animal sacrifice when it came to religious practice. The decision came after a not-for-profit organization in Florida that practiced Santeria, an Afro-Caribbean religion that originated in Cuba, filed an action in Federal Court against the city of Hialeah.
The court remained divided on the issue but found that animal sacrifice was freedom of religious expression and banning that type of expression would be unconstitutional. People who practice Santeria popularly sacrifice animals as a form of devotion.
The Supreme Court found that laws targeting individuals' freedom of religion were illegal which included making animal sacrifice and ritual illegal. The police are more interested in who left the decomposing animal carcasses on a public beach rather than the sacrifice itself.
"According to law, animals can be cremated, they can be buried, there are several options available out there," Randolph told Fox28. "Of course, certain jurisdictions allow you to bury a pet in your own yard, other jurisdictions will ask that you go through a veterinary service to have it cremated, but you certainly can't just leave it on the beach."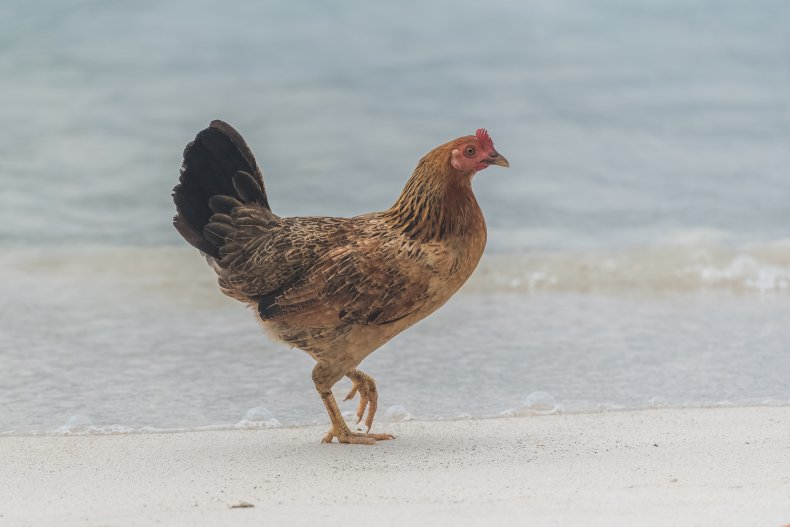 According to authorities, identifying the person or people involved in these rituals is difficult since they do not tend to return to the same place each time. While the ritual and sacrifice itself is not illegal due to constitutional law and freedom of religion, Randolph said that the violation of law is more to do with the "improper disposable of the bodies" and loitering on the beach after hours.
"If we were able to find the suspect, then we would certainly look at pursuing charges on that," Randolph told Fox28.
The Tybee Island Police Department is asking anyone with information about these incidents to contact the department at 912-786-5600.