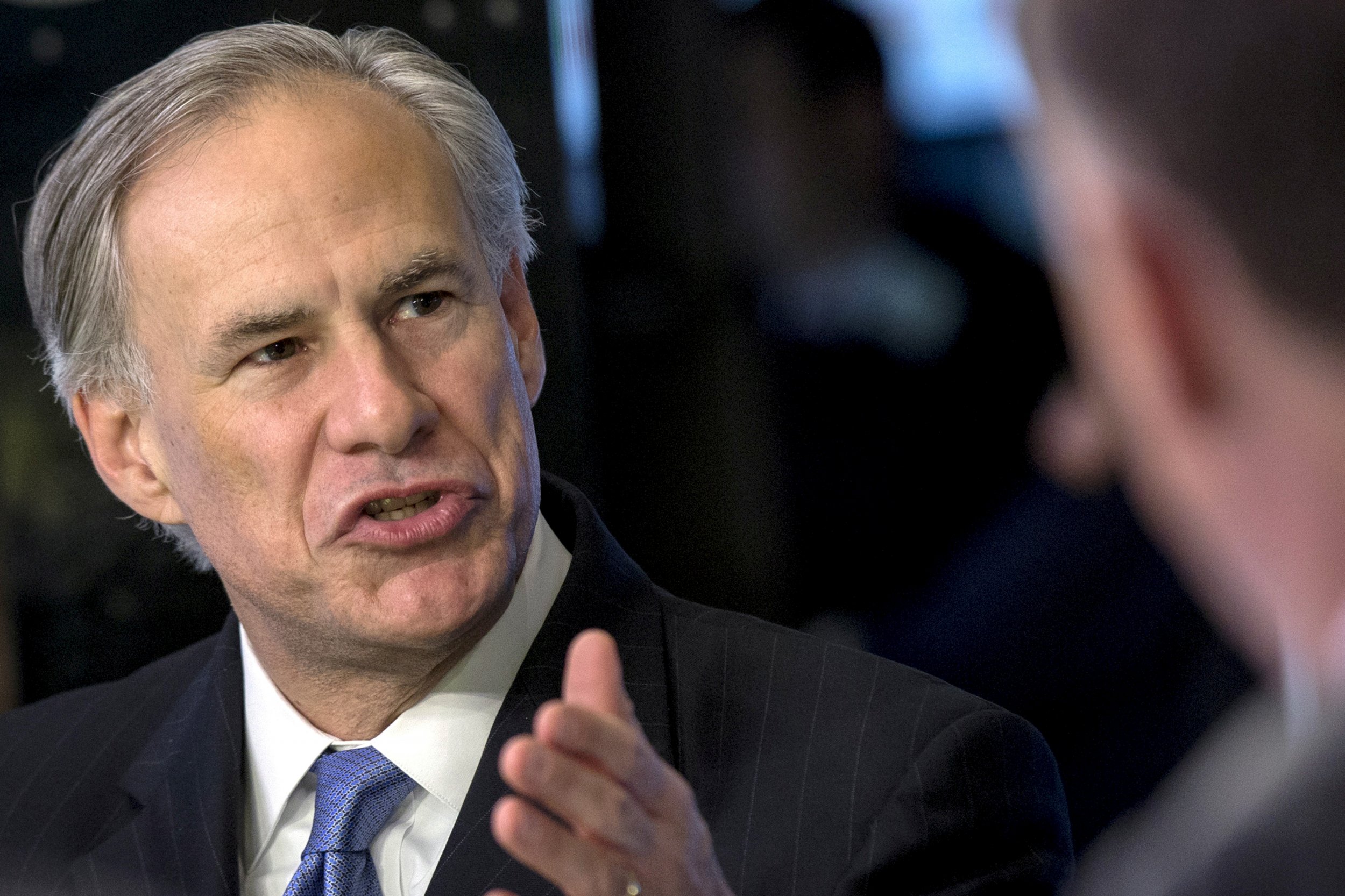 Police in Texas will have an extra level of protection starting September 1, when a legislative amendment goes into effect that makes attacking officers a hate crime. At least four states have enacted such legislation, sometimes called "Blue Lives Matter" laws, and more than a dozen states are considering similar bills despite challenges from opponents.
In 2016, Louisiana became the first state to enact such a law, adding police to the types of people protected under an existing hate crime statute and thus increasing penalties for attacking police officers and other emergency responders because of their professions. In March, the governors of Kentucky and Mississippi each signed versions. The states that have considered similar legislation include California, Florida, Illinois, Maine, Maryland, Massachusetts, Missouri, New Jersey, New York, North Carolina, Pennsylvania, Washington and Wisconsin. Bills have failed in Virginia and Indiana. Arizona and Kansas recently passed laws increasing the penalties for attacking police, but they do not make such attacks punishable as hate crimes.
Advocates for people in law enforcement are also seeking police hate crime protections at the federal level. In January 2015, a month after a gunman murdered two New York City Police Department officers as they sat in their squad car, the National Fraternal Order of Police, the country's largest organization of sworn officers, wrote to President Barack Obama and members of Congress calling for hate crime legislation that protects officers. "Americans who choose to be law enforcement officers, who choose to serve their communities and put their lives on the line for their fellow citizens, find themselves hunted and targeted just because of the uniform they wear," wrote Chuck Canterbury, the national president of the organization.
Federal hate crime legislation dates to the Civil Rights Act of 1968. In 2009, Obama expanded hate crime protections with the Matthew Shepard and James Byrd Jr. Hate Crimes Prevention Act, adding the categories of sexual orientation, disability, gender and gender identity. Protections were already in place for race, color, religion and identity. There were 7,173 reported victims of hate crimes in 2015, the most recent year for which the FBI has released data. The Southern Poverty Law Center, which tracks hate crime statistics, has said the number of reports is up since the 2016 presidential election.
But it is unusual for a hate crime law to cover a person's profession, according to Jack McDevitt, who has written books on hate crimes and is associate dean of the College of Social Sciences and Humanities at Northeastern University and director of the school's Institute on Race and Justice. "Hate crime laws were created for individuals who are with a particular characteristic—obviously race, ethnicity, religion, other kinds of status issues," he says. "The idea that occupational groups will be singled out for hate crime protections," he adds, "seems to be a reach."
Opponents of such legislation have pointed out that special laws already exist to protect police. "There isn't really any need to add police officers to hate-crime legislation, and I don't think it makes sense," Steve Freeman, deputy director for policy and programs and director of legal affairs at the Anti-Defamation League (ADL), told U.S. News and World Report in 2015. "I think it's contrary to the concept of what a hate crime is." The ADL has said that lawmakers should instead base hate crime legislation on "immutable characteristics," and that " working in a profession is not a personal characteristic and it is not immutable."
Even some in the law enforcement community are skeptical about whether police hate crime laws will improve relationships between officers and communities. "I'm sure police officers appreciate" such legislation, says Darrel Stephens, executive director of the Major Cities Chiefs Association, whose members include the leaders of the largest law enforcement agencies in the United States and Canada. But he adds, "What will be the real change is efforts by police to work to develop strong positive relationships with all aspects of their community."
The push for legislation to protect police comes as officers are fearing for their safety. In January, the Pew Research Center reported that 93 percent of officers surveyed said their colleagues had become more more concerned. Though the number of line of duty deaths has been in decline over the last few decades, there has been a recent spike in attacks on cops. As of Tuesday, in 2017, 22 officers have been killed by guns, a 10 percent increase from this time last year, according to the National Law Enforcement Officers Memorial Fund, which tracks police fatalities and maintains the national monument to slain officers in Washington, D.C.
In 2016, a total of 64 officers were shot and killed, a 56 percent increase over the 2015 number. Twenty-one of those were ambush-style attacks, the highest amount in more than 20 years.
"Too often the service and sacrifice of our law enforcement professionals is taken for granted," Craig Floyd, president and CEO of the Memorial Fund, said in a statement about the 2016 figures.
In Texas, Governor Greg Abbott signed the bill into law on June 6. The hate crime law previously stated that during a trial, a judge shall determine whether "the defendant intentionally selected the person against whom the offense was committed...because of the defendant's bias or prejudice against a group identified by race, color, disability, religion national origin or ancestry, age, gender or sexual preference." The amendment adds "or by the status as a peace officer or judge" to that list.
Such an attack happened in that state last July, when a gunman in Dallas killed five officers and said "he wanted to kill white people, especially white officers," according to then-Dallas Police Chief David Brown. Ten days later, an assailant killed three police officers in Baton Rouge, Louisiana.
Among the states where similar legislation is moving forward is New York, where on May 9 the state Senate passed the Community Heroes Protection Act. The bill proposes to make targeting police officers and other emergency workers punishable as hate crimes. The state Assembly is now considering the bill.
"Every day, police officers, firefighters and other first responders put their lives on the line in order to protect our communities," New York state Senator Patrick Gallivan, a Republican and a former county sheriff and state trooper, who co-sponsored the bill, said in a statement. "Those who would target these brave men and women must be held accountable for their despicable and hateful acts."