Judge Finds Cause to Charge Police Officer with Murder for the Death of 12-Year-Old Tamir Rice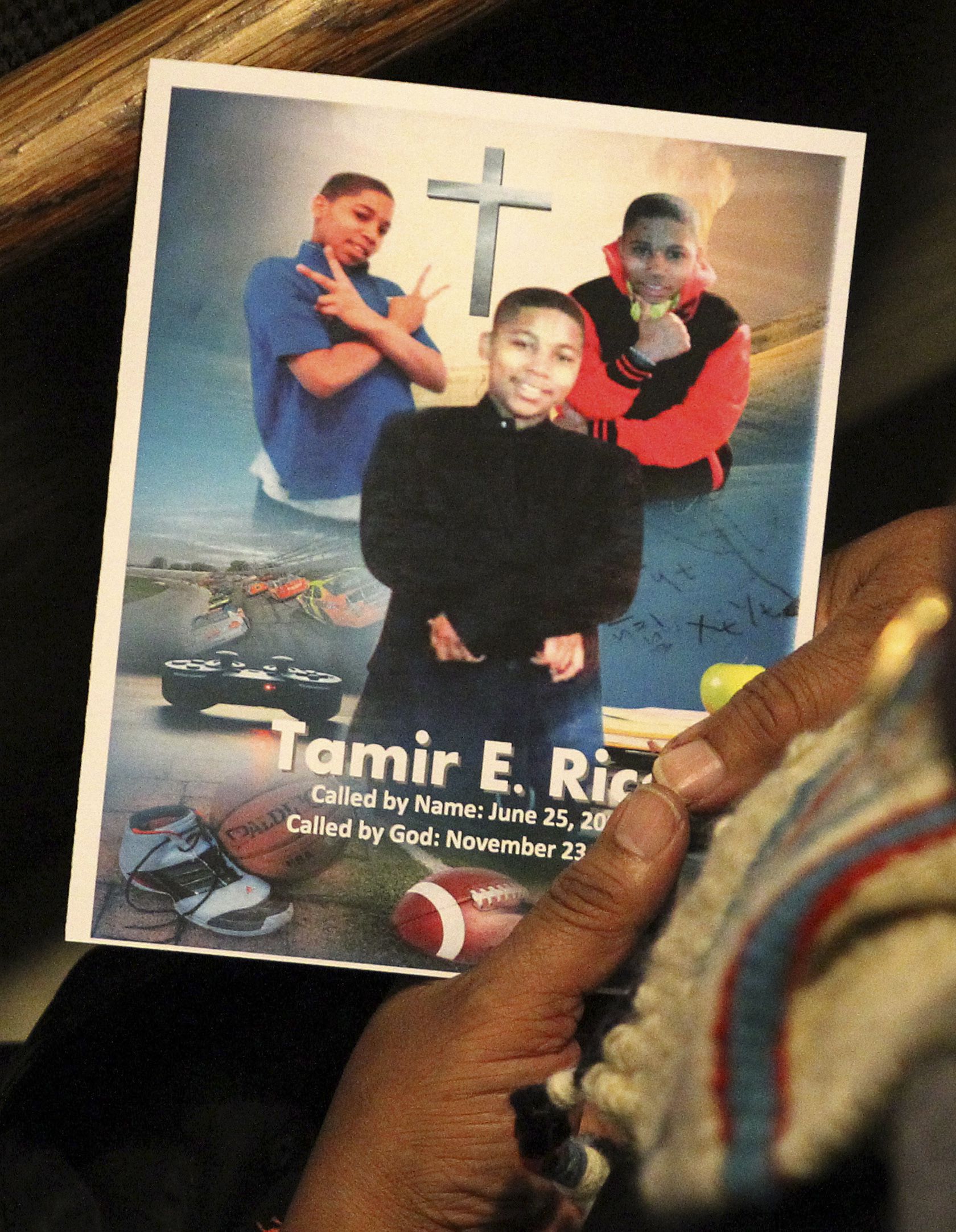 Judge Ron Adriane of the Cleveland Municipal Court found probable cause to charge police officer Timothy Loehmann with murder, manslaughter and reckless homicide in the death of 12-year-old Tamir Rice. Rice was shot at a park while playing with a toy gun in November 2014.
Community leaders asked the court to find probable cause in the case by using what Cleveland.com describes as "an obscure Ohio law." This law "allows any citizen with knowledge of the facts of a case to formally ask a judge to issue an arrest warrant."
The Rice family had grown frustrated of waiting for an investigation into Rice's death to be complete and turned to peaceful demonstration to advocate for their cause. Advocates suggested Loehmann and officer Frank Garmack be charged with aggravated murder, murder, involuntary manslaughter, reckless homicide, negligent homicide and dereliction of duty charges. The judge found probable cause to charge Garmback with negligent homicide and dereliction of duty charges. Garmback was driving the police car that responded to the scene where Rice had been shot.
"We are very much relieved and it is a step towards procedural justice and people having access to their government," the attorney for Rice's family said.
In order to move the case further, the prosecutor's office will need to review it and a grand jury will have to deliberate. Neither police officer was formally charged, as the judge simply issued an opinion on the matter. A warrant is not out for the arrest of either officer.