Former Police Officer Leaves Life Savings To Animal Rescue Shelter
A former police officer from Michigan has donated his life savings to an animal rescue center.
Kenneth Thweatt left $57,000 to the Oakland County Animal Shelter and Pet Adoption Center after he died in January from heart disease, according to Fox 2 Detroit.
The large sum was given to the center after police said they were unable to find any of Thweatt's next of kin.
The Vietnam veteran's wife died a decade ago meaning there was no one to inherit his savings. He had lived alone since her death but had adopted a cat in 2017.
The money will be used to cover unexpected medical costs for pet owners who cannot afford treatment for their animals, the shelter said.
Joanie Toole, manager of the Oakland County Animal Shelter and Pet Adoption Center, said: "It means everything to these animals.
"If a dog comes in that's been hit by a car that needs immediate medical attention, we can do that. I say thank you so much from the bottom of our hearts from this little furry friend and all the furry friends here."
The Oakland County Animal Shelter and Pet Adoption Center states its mission is to "protect public safety through the enforcement of applicable state laws, to educate the public about responsible pet ownership, and to provide a humane haven for animals in our care and, where possible, to endeavor to reunite pets with their owners and to promote responsible pet placement."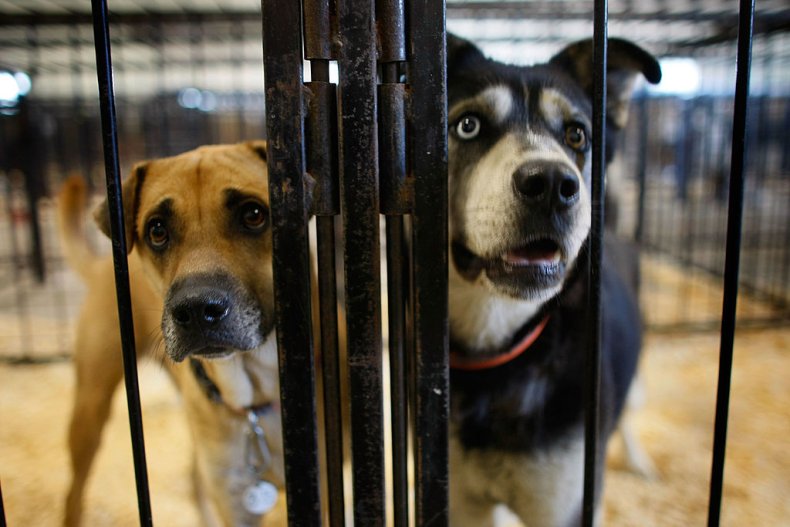 The Pontiac, Michigan-based center has been operating since 1980 and handles more than 4,000 animals each year.
Its website describes its medical unit as "state of the art" and says it is able to provide emergency care for animals alongside an adoption service.
Animal charities have warned about the impact of the COVID pandemic on pets.
UK-based charity the Royal Society for Prevention of Cruelty to Animals (RSPCA) said a combination of financial pressures facing pet owners and a surge in interest in buying pets due to people spending more time at home during lockdowns was likely to create a surge in abandoned or mistreated animals.
During the 2008 economic crash, there was a 25 per cent rise in dogs being abandoned in the UK, according to the Dogs Trust.
The Oakland County Animal Shelter and Pet Adoption Center said it had set up a map showing where pet owners can get resources such as pet food or low-cost clinic care for the "many pet owners... struggling right now with what is going on in the world."