Police Run Over by Vehicle During George Floyd Protest in Buffalo, New York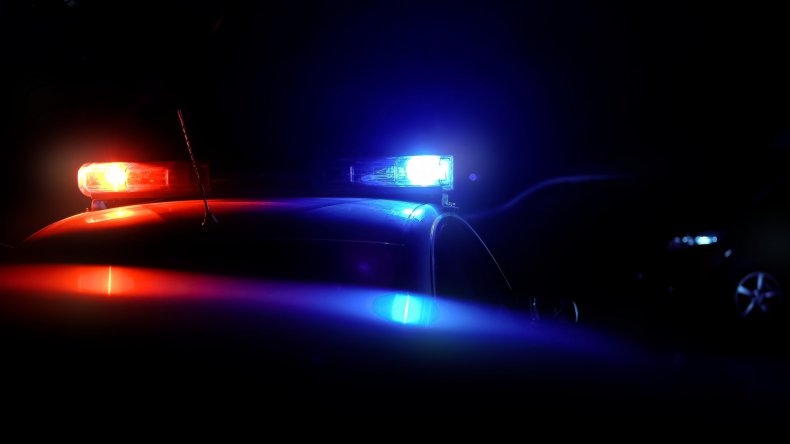 Multiple police officers were reportedly struck down by a vehicle Monday night in Buffalo, New York amid a heated protest over the death of George Floyd.
Local journalist Ali Ingersoll first tweeted that multiple officers were hit by a truck during a protest in the city's E District, claiming a police source later described rocks being thrown at an injured officer after the incident.
Buffalo CBS affiliate WIVB reported that two officers, one from the Buffalo Police Department and another from the New York State Police, were medically evacuated after the collision.
A video posted to Twitter and purported to be of the incident shows a large number of officers patrolling a street before a black SUV drives into the group, clearly striking at least one of the officers. Many of the remaining officers can then be seen firing at the vehicle as it quickly drives away.
A report from NBC affiliate WGRZ adds that the incident took place during a protest in front of the E District police station, also citing law enforcement sources indicating that two officers were seriously injured in the incident before being transported to the Erie County Medical Center. An additional two people were said to have been struck by gunfire.
Police have asked residents to avoid the area, where the protest is ongoing.
Erie County Executive Mark Poloncarz said that the vehicle's driver and occupants have been taken into custody. He added that the incident continues to be investigated and the injured officers are said to be in stable condition.
"The @ErieCountyNY Departments of @ErieCountyESU, Central Police Services and @ECSONY1 are monitoring the incident on Bailey Avenue in Buffalo in which two officers were struck by a vehicle," Poloncarz tweeted. "It is by [sic] understanding the driver and passengers of the vehicle are in custody."
Newsweek reached out to the Buffalo Police Department, who declined to comment.
Protests in Buffalo entered their third straight night on Monday. They became violent over the weekend, when a 29-year-old woman allegedly drove a car into a crowd of protesters, before she was removed from the vehicle and beaten in the street.
Demonstrations have been widespread throughout the nation after Floyd, who was a black man, was killed in Minneapolis, Minnesota on May 25 when a white police officer pinned him to the ground for an extended period while ignoring his pleas for help.
Several additional incidents involving vehicles driving into crowds have been reported in multiple locations, although most have been aimed at protesters, rather than police.
On Saturday, police cars were filmed driving into a crowd of protesters in New York City. New York Governor Andrew Cuomo said that the officers involved "should be fired" on Monday.