Presidential Election Polls for November 8, 2016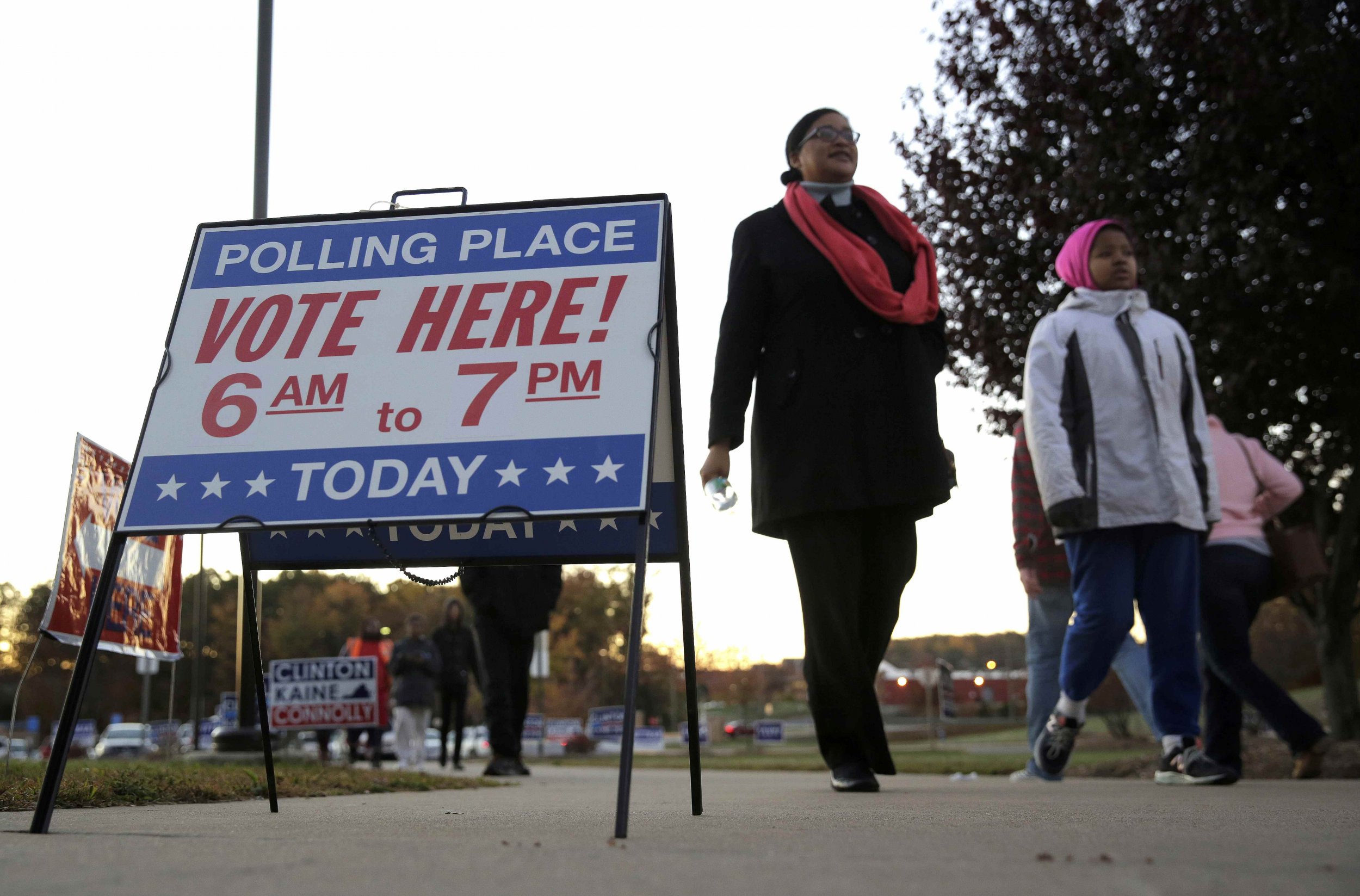 Welcome to The Day in Polls, where we keep you up-to-date on the latest poll numbers and where the candidates stand.
At long last, we are here, folks: It's Election Day. By now, many of you reading this will already have voted in this presidential election. The early news is good for Republican nominee Donald Trump, who emerged as the winner in the voting in a handful of tiny New Hampshire hamlets that are historically the first in the nation to vote on Election Day. Trump secured 32 votes to Democratic presidential nominee Hillary Clinton's 25 votes.
Here's the bigger picture of where Trump and Clinton stand with just hours to go before the results start coming in.
Clinton has an 84 percent chance of winning the election, while Trump has a 16 percent chance, according to The Upshot. Those odds have not changed over the past several days. The Democratic candidate is forecast to win with 47 percent of the vote compared to 41 percent for Trump, according to the final polling estimates from SurveyMonkey. Libertarian candidate Gary Johnson is predicted to take six percent of the vote, while Jill Stein, the Green Party candidate, is seen getting three percent.
Over at FiveThirtyEight, Clinton fares slightly better, with a 71.2 percent chance of winning to Trump's 28.7 percent. Clinton is predicted to take 302.3 electoral votes, while Trump is expected to get 234.9 electoral votes. Evan McMullin, the independent presidential candidate who has particularly strong support in Utah, is predicted to take 0.8 electoral votes. In terms of the popular vote, FiveThirtyEight forecasts Clinton taking 48.5 percent to Trump's 45 percent.
The few polls published Tuesday show mixed results. In a four-way race between Trump, Clinton, Stein and Johnson, one poll shows Trump has a two-point lead, while in a two-way race between the main two candidates, Clinton leads by one point. At this point, it doesn't really matter: Trump even appeared on cable news show 'FOX and Friends' on Tuesday morning and said that many of the polls are "phony."
Outlier of the day: In Dixville Notch, one of the New Hampshire hamlets that votes just after midnight on Election Day, an unlikely candidate received a vote. One of the hamlet's 12 residents wrote in 2012 Republican presidential candidate Mitt Romney for president. With that one vote, Romney tied with Johnson in Dixville Notch. Clinton won with four votes overall.
So, that's it. Thanks for following along with us over these past few weeks. Make sure to follow Newsweek for election coverage throughout the day.