As Polls Close in Georgia, Light Election Day Turnout a Worry for Loeffler, Perdue
After record early voting, Election Day turnout in Georgia's special senate runoff election appears to have slowed, creating concern for the Republican incumbents, Kelly Loeffler and David Perdue.
If the November election was any guide, Loeffler and Perdue needed Republicans voters to show up in force on Election Day as they did for President Donald Trump, to help offset massive early voting that went largely in favor of the president's Democratic rival Joe Biden.
In November, the huge Election Day showing by Republicans narrowly failed to pull the state in Trump's favor, and also failed to prevent the two senate races in a long-time Republicans bastion from going into runoffs.
The Associated Press reported that voter turnout had slowed by Tuesday, including in the conservative northern region that broke heavily for Trump.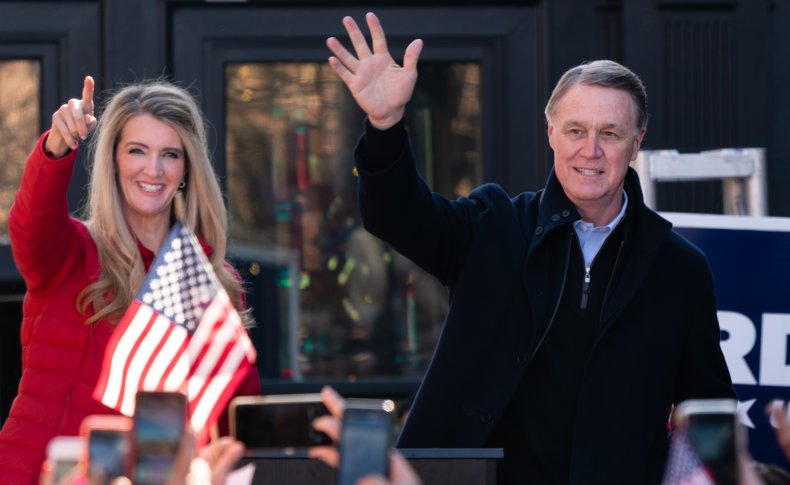 The race has been closely watched and hotly contested as it will determine control of the Senate.
Twitter commenters seem to be doubting Republican chances amid the low turnout.
On Twitter, political reporter Stephen Fowler paraphrased Georgia Secretary of State Brad Raffensperger in stating that the election has had relatively low turnout, adding, "Remember when some people suggested turnout north of a million today? Well... doesn't seem like it's happening".
MSNBC Producer Kyle Griffin wrote, "Early-vote turnout has lagged in Republican-held congressional districts."
Georgia State Law Professor Anthony Kreis wrote on Twitter, "If the Republicans continue to underperform Trump November levels a bit in North Georgia, that's a grim sign for them, but that's not where I'd focus. I still think this is won or lost in terms of base turnout for the GOP in Cherokee and Forsyth."
Writer Chip Franklin tweeted, "NEWS: Early voting in Georgia was strong, and turnout on election day is low. TRANSLATION: The GOP is screwed."
Before the Georgia election, state Republican officials worried that President Donald Trump's repeated claims of voter fraud during the 2020 presidential elections would depress GOP turnout on Tuesday.
Responding to Trump's unfounded claims, which have been repeatedly rejected and withdrawn in courts, some Republicans have vowed not to vote in the state Senate race, eiher to "punish" the local Republican party for helping validate Biden's victory or because they view the electoral process as plagued by massive vote-rigging.
Polls leading up to the race showed the Democrats and Republicans nearly tied. The political polling aggregation site FiveThirtyEight showed Ossoff and Warnock leading Loeffler and Perdue by around two percentage points just hours before the polls opened.
Betting bookmakers have also placed odds in favor of the Democrats beating their Republican rivals.
Newsweek contacted the Georgia Republican Party for comment.