Pollster Suggests Democrats Should Steer Clear of 'Defund the Police' to Win in 2022
Douglas Schoen, a seasoned Democratic pollster, political consultant and campaign strategist, believes his party's elected officials risk losing their congressional seats to Republicans in 2022 if they continue to advocate for progressive policies.
Speaking to the New York Post in new interview comments, published Saturday, Schoen cited results of a survey conducted in the days following last month's general election that reinforced this idea. His consulting firm, Schoen Cooperman Research, distributed the questionnaire.
The survey, which collected responses from 1,000 people across the U.S. between November 8 and 9, reflected participants' hesitance to align themselves with several Democratic platforms that dominated national conversations leading up to Election Day. Calls for decreased funding to law enforcement agencies, a platform that gained global attention this year during Black Lives Matter protests, was one of them.
"Defund the police" became a rallying cry, widely used social media hashtag and slogan closely intertwined with the movement against police abuse and racism, following numerous deaths of people of color involving law enforcement.
According to Schoen, who originally discussed the survey's findings in a November 17 commentary piece published by Forbes, the results showed 35 percent of respondents were "less likely to vote for Democrats" because of their support for police defunding. Another 23 percent of respondents said they were more likely to vote for Democrats for the same reason, Schoen added. He also noted that partisan representation among the survey's participants was roughly equal.
Regarding President-elect Joe Biden's incoming administration, a majority of respondents, 62 percent, said they felt he should prioritize "centrist" policies, while just 28 percent said he should take a more progressive approach.
"The data says to me that if the Democrats go the progressive route they can lose the House and the Senate overwhelmingly in 2022," Schoen told the New York Post on Saturday. "The incoming Biden administration has to understand that unless they take a moderate path, that is a likely potential outcome for the Democrats."
In additional comments to Newsweek, Schoen said the survey's findings suggested that Democrats "are facing a clear choice" ahead of the midterm election season. The analyst argued that pursuing "a centrist agenda" would earn members of the opposing party "political viability and strength," while a progressive route could mean "marginalization and a potential devastating defeat" two years from now.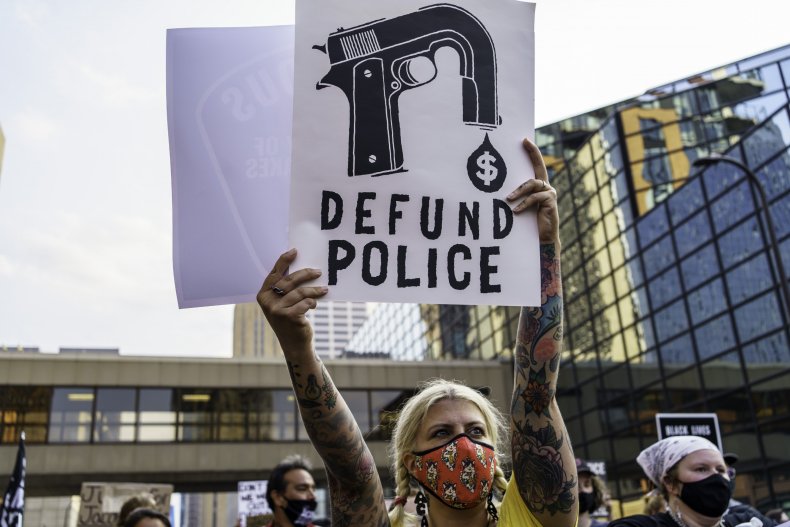 The pollster's latest remarks come as Democratic control of the U.S. Senate hangs in the balance, resting on the outcomes of Georgia's two runoff elections early next year. Although the party retained its majority in the House of Representatives, a number of former congressional leaders lost their seats to Republicans during the November races. As results started to pour in after Election Day, House Democrat Abigail Spanberger reportedly instructed colleagues to refrain from publicly backing left-wing policies during a leaked phone conference.
"Don't say socialism ever again," Spanberger, who won reelection in Virginia after a close contest against Republican challenger Nick Freitas, reportedly said at the time.
Updated 2:32 p.m. ET, to include an additional comment from Schoen.