Polyamorous Definition As Willow Smith Explains Her Relationships
Willow Smith has revealed that she is polyamorous and discussed her views on marriage and relationships in the latest episode of Red Table Talk.
The 20-year-old opened up about love to her mother, Jada Pinkett Smith, and grandmother, Adrienne Banfield-Norris, during Wednesday's edition of the talk show hosted by the three women on Facebook Watch.
Smith came out as a polyamorous person during the conversation and shared what that means for her specifically.
"With polyamory, I feel like the main foundation is the freedom to be able to create a relationship style that works for you and not just stepping into monogamy because that's what everyone around you says is 'the right thing to do,'" she said.
The "Whip It" singer said she could see herself having a relationship with two people at a time, but not more.
"I honestly couldn't see myself going past two outside of myself," Smith said.
So, what exactly is polyamory?
The Merriam-Webster dictionary defines it as the state or practice of having more than one open romantic relationship at a time.
Polyamory is consensual non-monogamy, however, where everyone involved agrees to an open relationship.
Although people used to monogamous relationships between two people could view polyamory as a form of cheating, it is different because there is no lying or betrayal involved.
Smith elaborated on her feelings about polyamory to her mother and grandmother.
"Let's say you haven't always been the person wanting sex all the time, but your partner is," she said. "Are you going to be the person to say, 'Just because I don't have these needs, you can't have them either?'"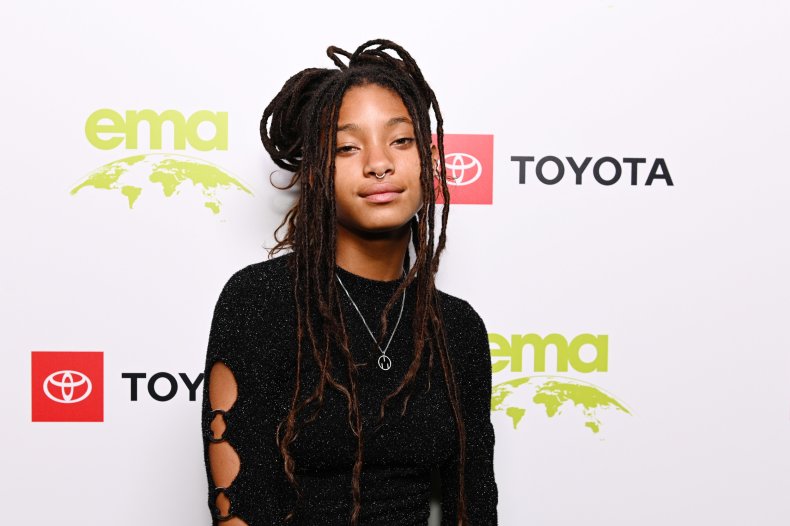 She added: "That's one of the reasons why I was interested in poly because I was introduced to it through kind of a non-sexual lens. In my friend group, I'm the only polyamorous person and I have the least sex out of all of my friends."
On the topic of marriage, Smith said: "The history of marriage really irks me."
"Just the history of marriage as a whole and what it has represented over the years, for women in particular," she said. "I feel like the only way that I would get married is—let's say me and my partner or partners wants to help people, and we need to put our finances together in order to make that vision happen."
She added: "That's the only way I could see myself getting married."
Willow Smith's parents spoke about their own open relationship when they made headlines over Jada Pinkett Smith's "entanglement" with singer August Alsina.
"Will and I BOTH can do WHATEVER we want, because we TRUST each other to do so. This does NOT mean we have an open relationship … this means we have a GROWN one," Pinkett Smith wrote in a Facebook post last year.