Iran's Foreign Minister, Mohammad Javad Zarif, has been issued with a U.S. visa so he can visit New York to attend a United Nations meeting, but his movements will be strictly curtailed.
Secretary of State Mike Pompeo said that Zarif and his delegation will have the same rights as any other U.N representatives but "nothing more than that" and they will be restricted to traveling only to within six blocks of the U.N. headquarters and the Iranian mission.
"U.S. diplomats don't roam around Tehran, so we don't see any reason for Iranian diplomats to roam freely around New York City, either," Pompeo told the Washington Post.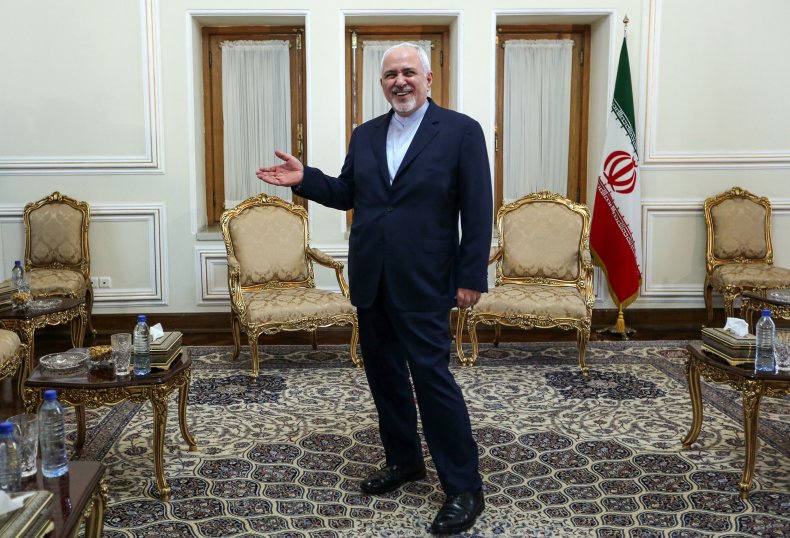 Considered a target for blacklisting by the Trump administration, Zarif was issued with his visa by the U.S. Embassy in the Swiss capital Bern. In New York, he will attend a meeting of the U.N. Economic and Social Council to discuss sustainable development. He will also meet with people from think tanks and journalists. Pompeo said he feared Zarif will use his visit to "spread malign propaganda."
"This is a leader who has supported a regime that jails political dissidents, treats women horribly. They go after peaceful worshipers. He's the mouthpiece of that autocracy. And they suppress free speech," Pompeo said.
Pompeo also made a pitch to appear on Iranian television, so he could tell the country's people that "we care deeply about them, that we're supportive of the Iranian people, that we understand that the revolutionary theocracy is not acting in a way that is in their best interest."
There is no set agenda for U.S. leaders to meet with the Iranian foreign minister during his visit, which comes at a time of increased tensions since the U.S. increased sanctions on Iran's oil industry.
Iran has surpassed limits of uranium stockpiles and enrichment agreed to in the nuclear deal for the first time since it took effect in 2016. Iranian president Hassan Rouhani has said that Tehran would be prepared to hold talks with Washington if sanctions were lifted and it returned to the 2015 nuclear deal.
"We have always believed in talks ... if they lift sanctions, end the imposed economic pressure and return to the deal, we are ready to hold talks with America today, right now and anywhere," Rouhani said in a televised speech on Sunday, according to Al Jazeera.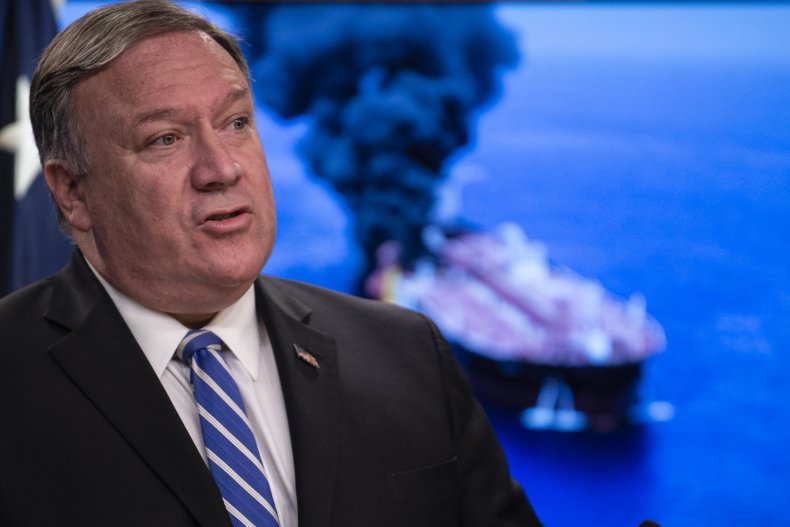 However, Iran has said talks would be conditional on being able to export as much oil as it did before the U.S. withdrew from the nuclear pact with world powers in May 2018.
On Sunday, it was reported that Trump's decision to pull the U.S. out of the deal in which Tehran agreed to limit its nuclear activities in return for the lifting of sanctions, was done simply to "spite Obama."
A leaked memo written by the U.K.'s former ambassador in Washington, Sir Kim Darroch, described the move as an act of "diplomatic vandalism."
In his memo to the then Foreign Secretary Boris Johnson, Darroch said that the White House administration "is set upon an act of diplomatic vandalism, seemingly for ideological and personality reasons."
"Moreover, they can't articulate any 'day-after' strategy; and contacts with State Department this morning suggest no sort of plan for reaching out to partners and allies, whether in Europe or the region," Darroch said, according to the memo published by the Mail on Sunday.