Understanding Race: Joe Biden Says He Learned About Black People by Working as a Pool Lifeguard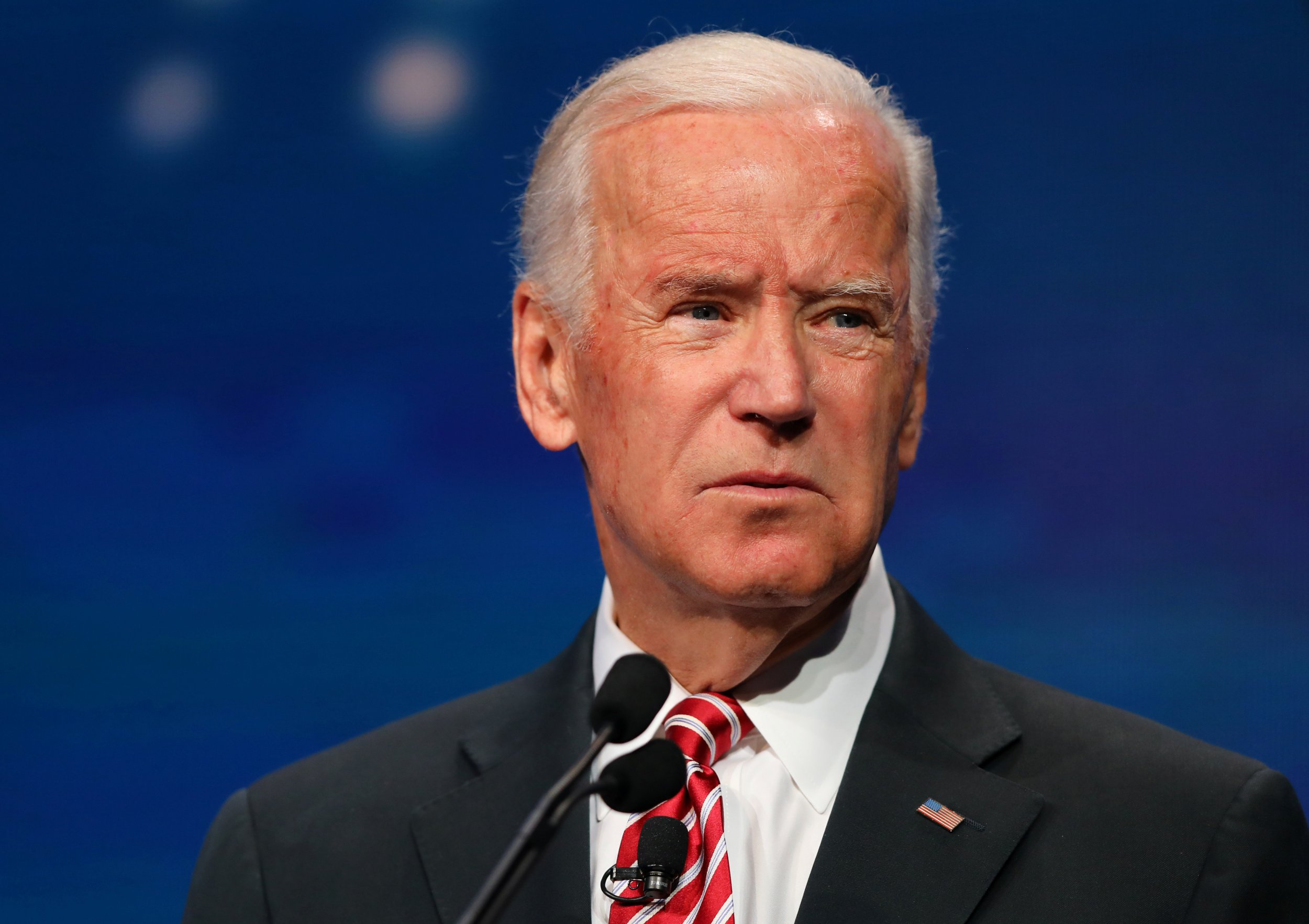 Joe Biden has worn many hats: vice president of the United States, longtime senator from Delaware, local government council member and—who knew—a lifeguard at a public swimming pool. On Monday, that pool in Wilmington, Delaware, was renamed the Joseph R. Biden Jr. Aquatic Center to commemorate the former vice president.
Related: Living meme Joe Biden kisses grad in new video
"I've received an awful lot of wonderful honors all my career. The greatest honor was serving you for so long. But this does mean more to me than anything that's happened," Biden said during the renaming ceremony, according to a video published on The Hill's website.
Biden told the crowd gathered at the inner-city pool on Monday that as a child growing up in suburban Mayfield, Delaware, he wanted to get more involved. He would turn on his TV at home, he said, and listen and see Dr. Martin Luther King Jr.
"But I didn't know any black people," he said. "I owe you all. I owe this neighborhood. I learned so, so much."
"And if I were still a lifeguard," he added, "I'd say, 'Time to get in the pool!'"
Biden was the only white lifeguard at the pool, formerly called Prices Run Pool, when he worked as a teenager in the summer of 1962, The News Journal reported. More than four decades later, he went on to serve as vice president for Barack Obama, the first black president in the U.S.
Biden has a long political history. Before he represented Delaware as a senator for 36 years, he was a New Castle County Council member in 1969. In December, the Wilmington City Council members voted to rename the pool after Biden, in honor of his early connection to the park. At the time, the council also voted to recommend to the state's General Assembly that an upcoming bridge project be named in commemoration of Obama, according to the Journal.
There also is a train station in Wilmington named for the former vice president.
It remains to be seen whether 74-year-old Biden acting as a lifeguard will go viral, as so many of his other moments have. There was the moment when he snatched a pacifier from a baby and put it into his own mouth; when he called his job a "bitch"; and, most recently, when he pecked a recent graduate on the cheek after Morgan State University's commencement.
Some Americans had speculated that Biden might run for president in the 2016 election. But he decided against a presidential bid after his son, Beau, died from cancer in May 2015. Before his second term ended in January, Obama awarded Biden with the Presidential Medal of Freedom.