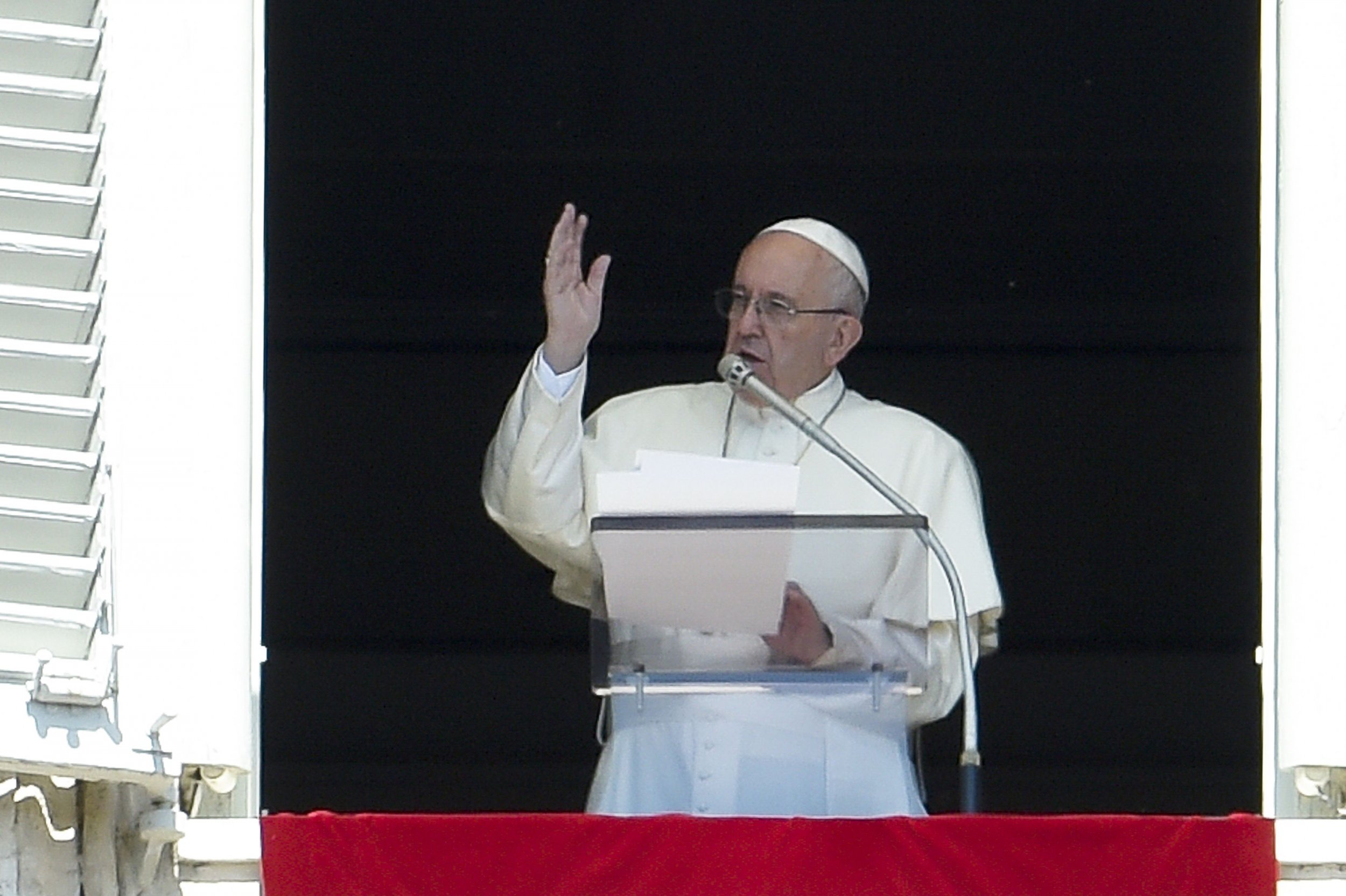 Pope Francis has appealed for the release of an Indian priest reportedly kidnapped by members of the Islamic State militant group (ISIS) in Yemen.
The pope issued a plea for the release "of all kidnapped persons in armed conflict zones" during an address to the faithful in St. Peter's Square on Sunday. "In particular, I wish to remember Salesian priest Tom Uzhunnalil, who was abducted in Aden, Yemen last March 4," said Francis, according to the Catholic News Agency.
Francis' comments suggest that Uzhunnalil, a member of the Salesian order, is still alive, despite rumors that he had been crucified on Good Friday, the day when Christians commemorate the crucifixion of Jesus. The priest's crucifixion was reportedly confirmed by Cardinal Christoph Schönborn of Vienna but was denied by Bishop Paul Hinder of Southern Arabia—which includes Yemen—and Schönborn later retracted his statement.
Uzhunnalil was abducted from a retirement home in the port city of Aden by four gunmen. Sixteen people—including four nuns from the Missionaries of Charity order founded by Mother Teresa—were killed in the attack. No group has claimed responsibility for the attack, though both ISIS and Al-Qaeda in the Arabian Peninsula (AQAP) have a presence in the area.
ISIS have taken advantage of the chaos in Yemen—where some 6,000 people have died in more than a year of fighting between a Saudi-led coalition supporting the government and Iranian-backed Houthi rebels—to establish a presence and carry out attacks in the country. Coordinated suicide attacks by ISIS members at mosques in the capital Sanaa in March 2015 killed more than 130 people and contributed to the start of the conflict in Yemen.