Pope Francis Calls for 'Urgent' Action to Prevent Civilian Casualties in Mosul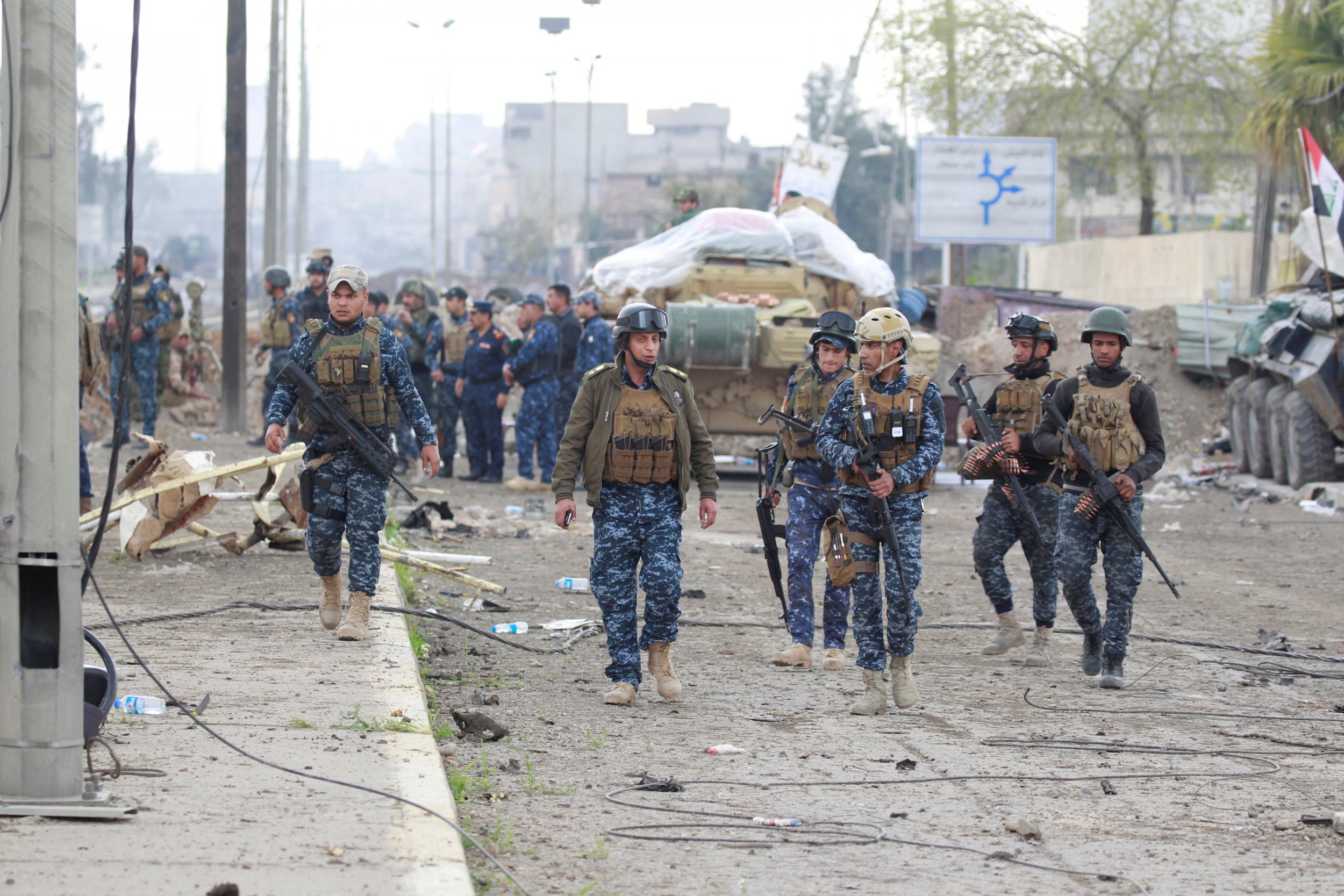 Pope Francis on Wednesday called on the U.S.-led coalition and Iraqi forces battling the Islamic State militant group (ISIS) in Mosul to take "urgent" action to protect civilian life in the northern Iraqi city.
"In expressing profound sadness for the victims of the bloody conflict, I renew my appeal that everyone commit themselves to using all efforts to protect civilians, an imperative and urgent obligation," he said.
At the end of his weekly general audience at the Vatican, the pontiff called for peace in Iraq and welcomed a group of Iraqis in St. Peter's Square, the Associated Press reported.
Several international bodies have criticized the coalition's recent conduct in Mosul, including the United Nations and human rights groups.
The U.N. on Tuesday called on forces battling ISIS to work to minimize civilian casualties in the city, amid reports that coalition and Iraqi actions had killed more than 300 people since February 17. It said an airstrike on Mosul's al-Jadida neighborhood in the city's west on March 17 killed at least 140 people.
Read more: Iraqi forces close in on mosque where Baghdadi declared himself ISIS caliph
The coalition is investigating the incident, and Lieutenant General Stephen Townsend, the commander of the U.S.-led operation against ISIS in Iraq, conceded that it "probably" played a role in the blast. However, Iraqi investigators believe ISIS was responsible for the large number of civilian deaths, rigging a building with explosives causing its collapse.
Amnesty International released a report on Tuesday, based on evidence gathered on the ground in Mosul, alleging that the coalition was "in flagrant violation of international humanitarian law" in its conduct. It said mounting civilian casualties pointed to a failure on the part of the coalition to take precautions in the city.
In December, the pontiff paid tribute to Iraqi Christians persecuted by ISIS. Many Christians had to flee Mosul to Kurdish regions to the north of the city, or pay a tax known as a jizya to save themselves from death. ISIS, after overrunning Mosul in June 2014, desecrated churches in the city. "Despite trials and dangers, they courageously show that they belong to Christ," the pope said.
The battle to oust ISIS from Mosul has reached a critical stage. Iraqi special forces have entered Mosul's Old City and are battling to recapture the city's Great Mosque, where Abu Bakr al-Baghdadi outlined the jihadist group's state project spanning Iraq and Syria almost three years ago.