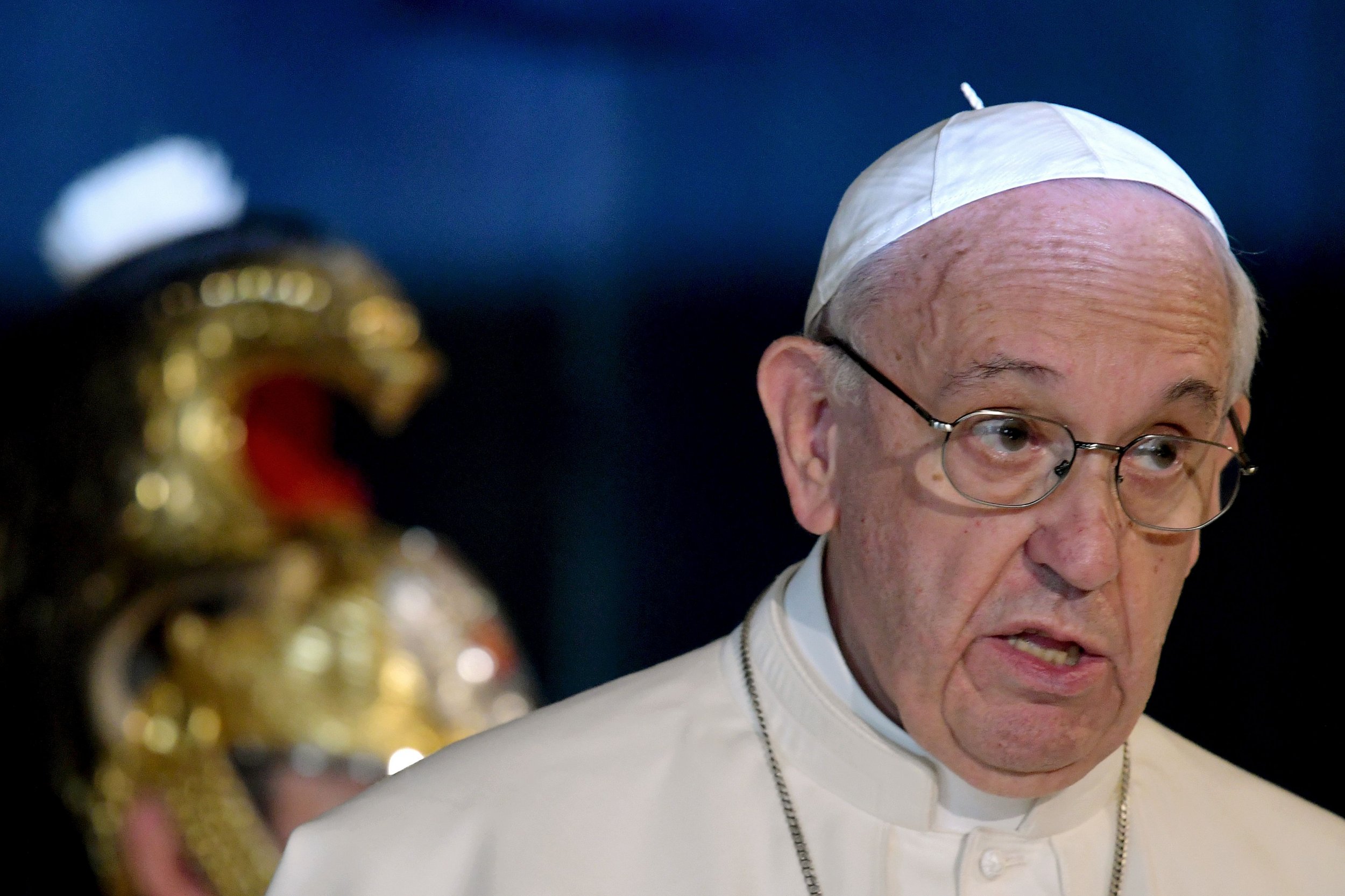 Pope Francis has given an ultimatum to unruly Nigerian priests: Pledge "total obedience" to him and their bishop within a month, or lose their jobs.
Francis met with a delegation from the diocese of Ahiara in southern Nigeria at the Vatican and delivered the message Saturday, according to Vatican Radio.
Since 2012, the Catholic church has faced problems in Ahiara, as the majority of clergy have refused to accept Bishop Peter Okpaleke, who was appointed under Francis' predecessor Pope Benedict XVI, as their leader.
The standoff is related to the fact that Okpaleke does not hail from the local Mbaise ethnic group and priests of the diocese view him as an outsider. The clergy protested his appointment in 2012, with some demonstrators locking the doors of the cathedral to stop the new bishop from entering, according to Catholic news site Crux.
In the frank meeting with the Nigerian delegation, Francis demanded that every priest of the Ahiara diocese must individually write him a letter by July 9, in which each one must "clearly manifest total obedience to the pope and…be willing to accept the bishop whom the pope sends and has appointed."
Any priest who fails to write such a letter will be suspended from carrying out his duties—including the celebration of mass and other sacraments, such as baptism—and will "lose his current office," according to the pope's address.
Read more: Pope Francis signals he's open to married priests; still no word on female priests, though
Nigeria is roughly equally split between Christians, who mainly live in the south, and Muslims in the north. The Ahiara diocese served over half a million Catholics in 2015, and had 128 priests attached to the diocese, plus seven other priests, the AP reported.
The pope acknowledged in his address that his ultimatum "seems very hard" but said that drastic action was needed because the crisis meant that "the people of God are scandalized." Francis also dismissed "tribalism" as a reason for the conflict and said that the rebellion was "an attempted taking of the vineyard of the Lord."
Francis said that he had even considered suppressing the diocese—an extreme measure that usually only occurs when a Catholic population has been dispersed by persecution—but that he had decided not to do so, as it would inflict suffering on the region's Catholics.
He described the church in Ahiara as "like a widow for having prevented the bishop from coming to the diocese" and said that the pope "cannot be indifferent" to the situation. "Whoever was opposed to Bishop Okpaleke taking possession of the diocese wants to destroy the Church," said Francis, suggesting that some of the rebellious priests may have been manipulated from outside the diocese or from abroad.
The Catholic Church has grown hugely in Sub-Saharan Africa, and Francis has promoted several African bishops to the rank of cardinal since becoming pope in 2013.