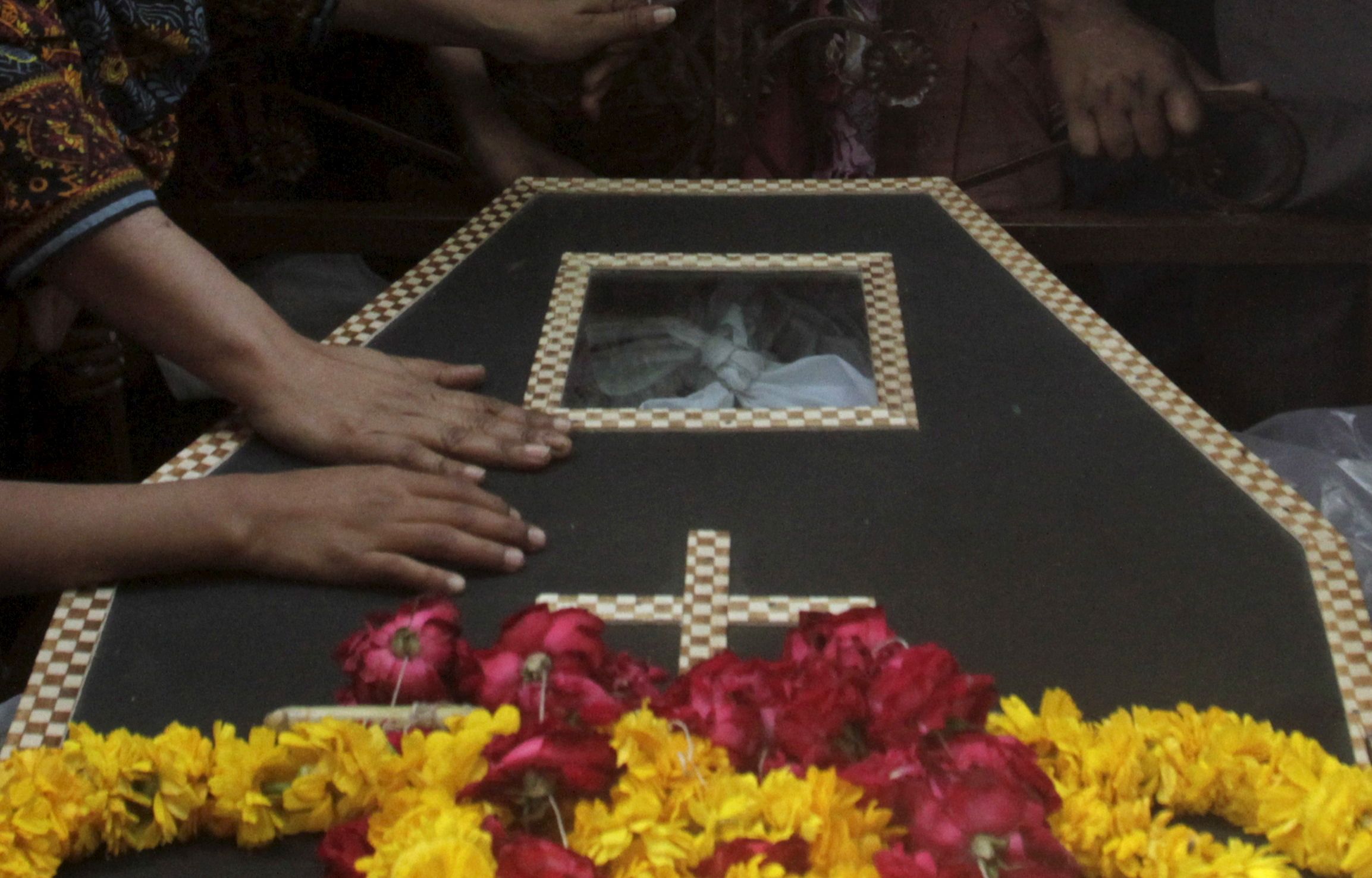 Pope Francis has called on Pakistan to protect Christians and the country's other religious minorities after a Taliban faction targeted worshippers celebrating Easter.
The Argentine pontiff denounced the "vile and senseless" suicide bombing in a public park in Lahore on Sunday, in which at least 70 people were killed, in an address to the faithful gathered in St. Peter's Square on Monday. Francis appealed to the Pakistani "civil authorities and all community leaders...to do everything possible to ensure the security and serenity of the population, particularly the most vulnerable religious minorities."
The attack was claimed by Jamaat-ul-Ahrar, a faction of the Pakistani Taliban, which said it was specifically targeting Christians, though the majority of victims were actually Muslims who had also gathered in the Gulshan-e-Iqbal Park. Pakistan has an overwhelming Muslim majority, with Christians, Hindus and other religious minorities making up an estimated 3.6 percent of the population of almost 200 million, according to the CIA World Factbook.
In response to the attack, Pakistani officials said they would launch a crackdown on Islamist militants in the province of Punjab, of which Lahore is the capital. More than 200 people have been detained in connection with the attack and more than 5,000 people have been questioned, Punjab's law minister Rana Sanaullah said on Tuesday.
Francis has previously spoken out against the persecution of Christians around the world, including in Iraq and Syria, where Christians and other religious minorities suffer under the rule of the Islamic State militant group (ISIS). In his Easter Sunday address, the pope urged people to use "the weapons of love" to combat terrorism, citing recent attacks in Brussels, Turkey, Nigeria and other places.