Pope Francis Says Border Separations Are the 'Greatest Cruelty'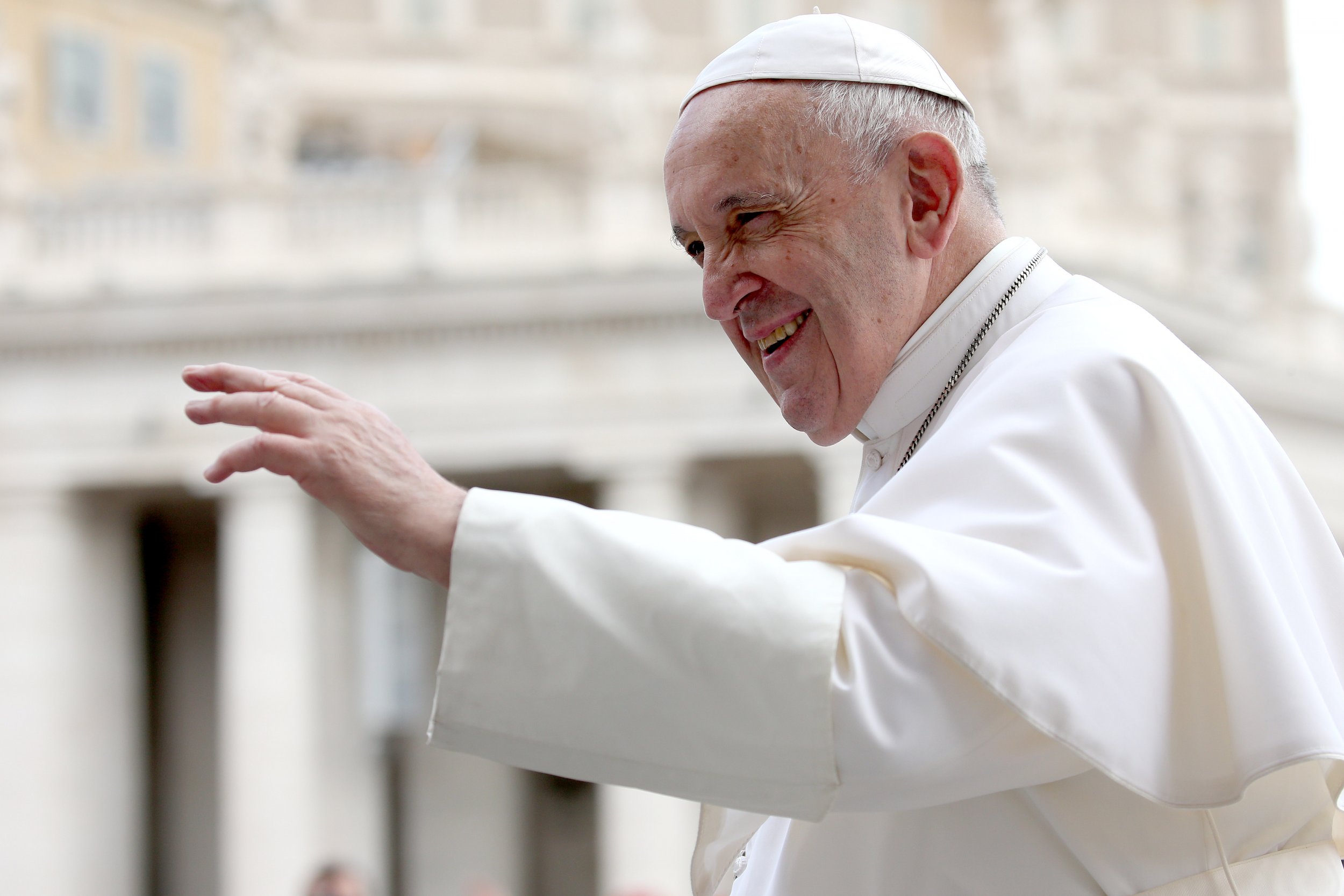 Pope Francis has said that the separations of parents and children at the U.S. southern border are among the "greatest of cruelties," and if given the chance he would tell President Donald Trump so.
In an interview with the Mexican news outlet Televisa, the pontiff criticized the idea of erecting a wall along the border with the U.S..
"I don't know what's happening with this new culture of defending territories by building walls. We already knew one, that (one) in Berlin, which brought so many headaches and so much suffering," he said.
"Separating children from their parents goes against natural law, and those Christians ... you can't do it. It is cruel. It is among the greatest of cruelties. And to defend what? Territory, or the economy of a country or who knows what," he said, adding that such policies were "very sad."
Trump has pushed an aggressive border policy, which includes building a wall along the southern border with Mexico, although this has been thwarted by Democratic opposition.
Vatican reporter Valentina Alazraki asked the Pope what he would say to Trump to which the pontiff replied: "The same. The same because I say it publicly...I have even said that those who build walls end up being prisoners of the walls they build."
"On the other hand, the one who builds bridges makes friends, shakes hands, even if on the other side ... But there is dialogue, right? And you can defend the territory perfectly with a bridge ... not necessarily with a wall," he added.
The Pope has previously criticized Trump's immigration policy and separating children from parents, which has been reversed after a widespread outcry.
In January, regarding Trump's border wall, he told reporters: "It is the fear that makes us crazy."
Before Trump was elected, the Pope even questioned Trump's Christianity. In February 2016, as Trump made the wall a campaign pledge, Pope Francis said: "A person who thinks only about building walls, wherever they may be, and not of building bridges, is not Christian," the BBC reported.
Trump met the Pope at the Vatican in 2017, although there are no plans for the pair to meet again, Reuters reported.