Pope Francis Set to Announce New Catholic Annulment Procedures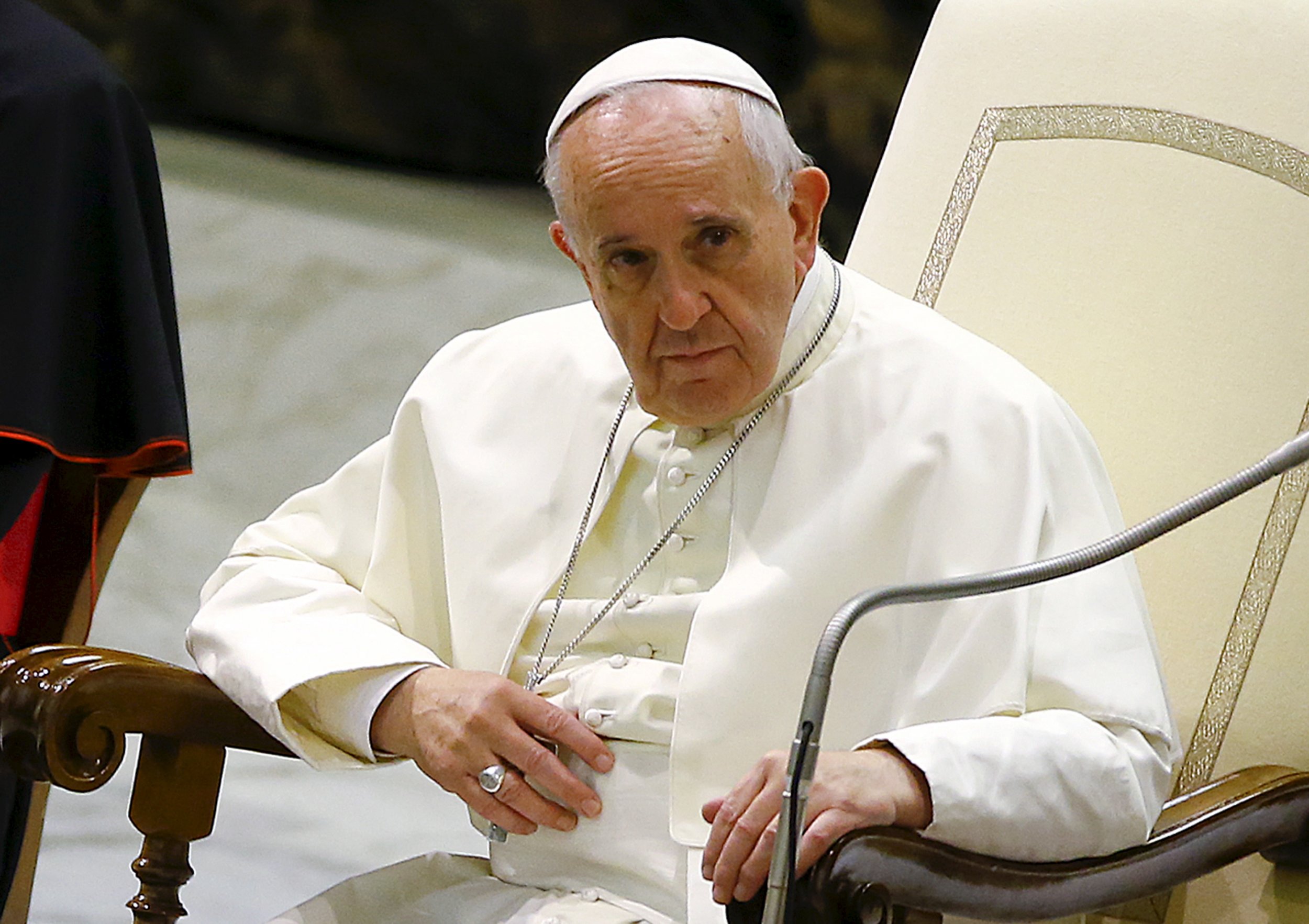 Pope Francis will announce reformed procedures for the annulment of marriages in the Catholic church, the Vatican announced Monday. He is scheduled to release two decrees—titled Mitis Iudex Dominus Iesus and Mitis et Misericors Iesus, Latin for "The Gentle Judge, The Lord Jesus" and "The Meek and Merciful Jesus"—at a midday press conference in Rome Tuesday.
Since the Catholic church holds that marriage is a lifelong commitment, those wishing to end a marriage must receive a judgement from a church tribunal that the marriage was an invalid contract from the beginning. There are various reasons that might justify an annulment, such as one spouse not wanting children. The annulment process has been criticized by some for being slow and costly—it can take 12 to 18 months or longer and cost $200 to $1,000 in the U.S.—impeding those who wish to enter into a new marriage or those who cannot afford the expense.
Pope Francis has previously expressed his desire to change the annulment process and make it free to all those who seek it. "This is a point I want to emphasize: the sacraments are free," he said in January. In November of 2014, he said:
Some procedures are so long and so burdensome, they don't favor [justice], and people give up… Mother church should do justice and say: "Yes, it's true, your marriage is null. No, your marriage is valid." But justice means saying so. That way, they can move on without this doubt, this darkness in their soul.
The pope appointed a commission to study annulment in August of 2014, and this was one of the topics of conversation at the Extraordinary General Assembly of the Synod of Bishops in October of 2014. A second synod on topics of family will begin in Rome in just under a month, running from October 4 to October 25.
Tuesday's decrees will come exactly one week after the pope declared all priests could absolve women who, "with contrite heart, seek forgiveness" for "the sin of abortion" during the upcoming year of mercy.