Poppy Releases Cover of 'Pokémon' Theme Song and Issues a Powerful Message About Her Ex
For kids growing up in the late 90s, the first Pokémon theme song is ingrained into your skulls. The catchy lyrics and upbeat tune made waking up early in the morning to watch the latest episode before school bearable, and now the iconic song has a rock cover from singer/YouTuber Poppy.
The 25-year-old Boston native put out the minute-long clip on her socials and YouTube channel that puts a Poppy spin on the Pokémon theme. Listen to Poppy's Pokémon cover below.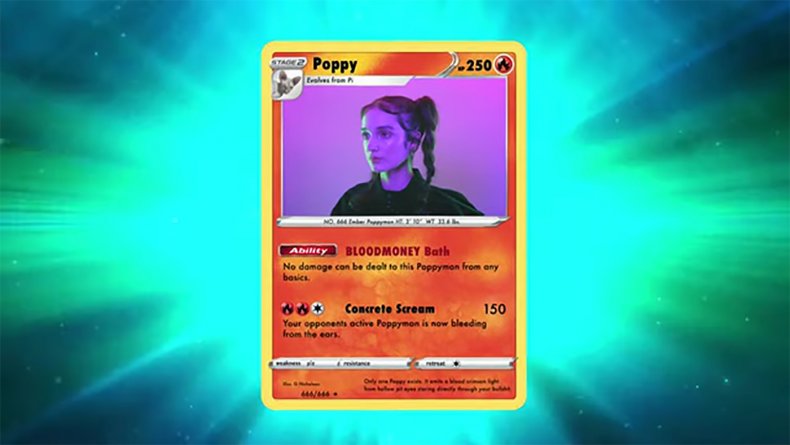 The release of the cover has her followers swooning with comments ranging from "I wasn't expecting THIS today" to "how is this so perfect?"
The original Pokémon theme song was performed by Jason Paige and first aired with the first episode of the animated series in September 1998. An extended version of the song, also known as "Gotta Catch 'em All," was released in 1999. You can watch and listen to the original song below.
Following the release of the cover, Poppy released a statement on her social media that revealed a possible reason for the release of the Pokémon cover. Her ex-boyfriend has begun releasing photos and demos that she wished to keep private.
"My ex-boyfriend would always tell me I looked ugly without makeup on and I should never be seen without it," Poppy wrote. "Making these makeup videos has not only helped me feel more comfortable in my skin, but I want to encourage other people that are constantly put down in a similar way that it's ok to love yourself and your skin."
"That person is releasing photos of me without makeup (and blonde hair) plus very personal demos that only he has. This is an attempt to make me feel small, insecure and exposed. Those tactics aren't going to work. I am proud of my bare face and I am happy I no longer feel the way I did. I chose not to release those demos for personal reasons. I no longer have that choice as he has taken it from me, so hope you enjoy. Love all my fans and thank you for your support."
Poppy's third studio album I Disagree was released in January and the singer has a tour scheduled for this December. Tickets will go on sale Friday, May 8.
What do you think of Poppy's cover of the Pokémon theme song? Let us know in the comments section.