Portland College Says Campus Security Will No Longer Carry Guns After City's Summer of Unrest
A college in Portland said Thursday its police force will no longer carry guns while patrolling on campus in light of heightened calls for change to policing policies over the last few months.
Students at Portland State University have widely debated the college's Board of Trustees' 2014 decision to arm campus police for years. The debate escalated in 2018 after campus police fatally shot Jason Washington, a Black U.S. postal service worker and Navy veteran, according to Oregon Live. The college's student union launched a Change.org petition that same year that called for the disarmament of campus officers in the wake of Washington's death.
After protesters across the country demonstrated this summer following the death of George Floyd, a Black man who died while in Minneapolis police custody in late May, the school's president said it was time to make a change on campus.
"The calls for change that we are hearing at PSU are ringing out across our nation," President Stephen Percy said in an open letter to the school community.
A video message from the campus' chief of police and campus public safety director, Willie Halliburton, accompanied Percy's letter and was posted on the school's social media channels. Halliburton, who has been a police officer for more than 30 years, joined the campus police department in February 2016 but only recently stepped into the role as chief of police, according to the university.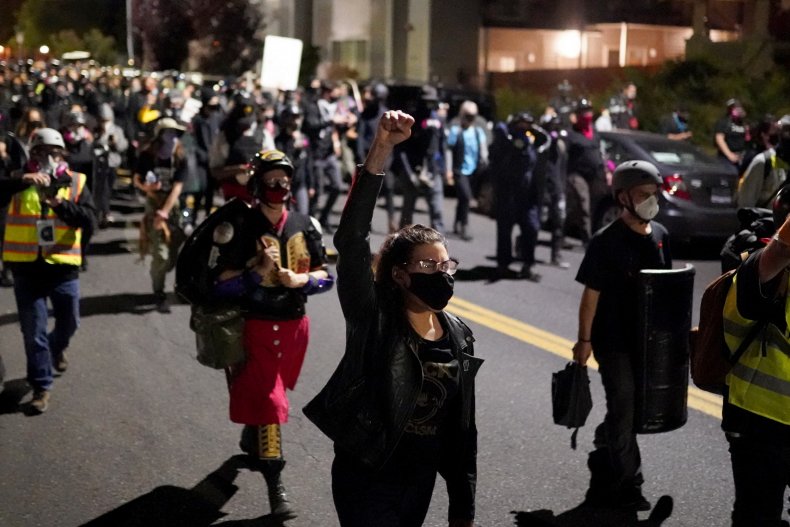 "I've examined my own experience dealing with police as a civilian, and I must tell you: Things must change," Halliburton said in his video message. "Here at Portland State, I'm so proud to be a part of this historic, groundbreaking way of doing police work."
The change will take effect during the fall semester, Halliburton said. Though guns will no longer be used on campus by campus police, Halliburton said officers will carry non-lethal tasers. In the event that a situation on campus gets out of hand, he said the Portland Police Bureau agreed to step in to provide armed assistance if necessary.
Percy said that, as the school "[continues] to mourn the death of Jason Washington and accept the charge to work actively and intentionally to dismantle systemic racism," he and the school's Board of Trustees will also organize a Reimagine Campus Safety Committee. "The committee's work will be guided by our commitment to providing a campus environment that is free of racism, celebrates the diversity of our community, and honors our dedication to human dignity," the letter said.
Halliburton said the school anticipates challenges in light of Thursday's announcement but said it was "the right thing to do" and represented the college's "first step of healing."
"This is a historic event in the world of police work," Halliburton said.
Newsweek reached out to the Portland State University Student Union for comment but did not receive a response in time for publication.
While Washington's death has been an ongoing topic of campus safety discussions over the last two years, the city's response to Floyd's death is far newer and has gained widespread media attention. Last month, Oregon Governor Kate Brown and Portland Mayor Ted Wheeler joined several other politicians in the state and across the U.S. in calling for federal troops to leave Portland after the U.S. Department of Homeland Security (DHS) said it sent agents in to quell violence tied to protests in the area. Though Brown said near the end of July that the federal troops would begin to leave following an agreement she reached with the DHS, protesters have continued gathering in the city, with hundreds of participants arrested since the demonstrations began in late May.
As legislators at the local and national levels debate how to address racism in policing policies, university leaders across the country like Percy and Halliburton are engaged in similar discussions. "We must find a new way to protect the safety of our community, one that works to dismantle systemic racism and promotes the dignity of all who come to our urban campus," Percy's letter said.