Post Slammed for 'Begging' Teens to Get 'Real Jobs': 'Will Never Learn'
A screenshot of a social media post published to the popular Reddit forum "Antiwork" has sparked a debate about teenagers in the workforce and how much they may get paid.
The author of the original post, which was later shared by Reddit user u/DarkHeartBlackShield, called for teenagers to start working and claimed there are jobs that paid well. The original author said they would have been content to earn the wages offered to teenagers today when they were younger.
However, u/DarkHeartBlackShield and fellow Reddit users pushed back against the idea and insinuated that the original author was not making an equal comparison.
"They will never learn...," read the title of u/DarkHeartBlackShield's post, which amassed more than 10,000 votes since it was shared on Thursday.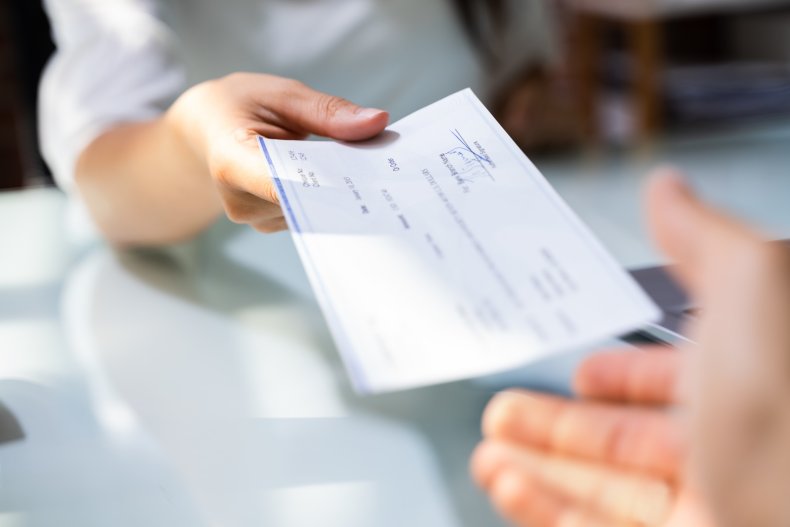 According to the Department of Labor, the federal minimum wage is $7.25 per hour, though many states have minimum wage laws.
"In cases where an employee is subject to both the state and federal minimum wage laws, the employee is entitled to the higher of the two minimum wages," the agency said.
The federal minimum wage has not changed since 2009, and the Economic Policy Institute reported that the value of the minimum wage is worth 27 percent less than it was worth 13 years ago.
"A national $15 minimum wage would raise the incomes of tens of millions of workers, including servers in restaurants, grocery store employees and essential health care workers—as many as 2 million direct care workers who provide long-term services and supports would benefit from a $15 minimum wage in 2025," a piece published by the Economic Policy Institute stated.
The screenshotted post said there is a need for 16- and 17-year-olds working "real jobs."
"It's important to learn work ethics by having a boss to answer to and learning how to do honest work," it read, claiming that there are jobs available. "Places are begging for workers and are paying really well!! When I was a kid, I would have loved to make $15/hr."
Reddit users flocked to the comments section to share their thoughts.
"When you were a kid a new truck was $7k and a house was $40k, of course you would have loved 15/hr," a top comment read.
Redditor u/DarkHeartBlackShield agreed.
"Have no idea why these things are not connecting," they wrote. "Had my mouth hanging open when I read it."
"The problem is boomers just compare pays with no regard to cost of living or inflation and say we have it great," one Redditor opined.
"Dear GOD—the complete ignorance of the WHOLE CONCEPT of inflation is...it BOGGLES THE MIND, MAN," another wrote.
"Two things wrong here," a Reddit user wrote. "First, the idea that it's important to learn obedience is disgusting. Second, putting inflation aside, being happy with less than what you're worth is nothing to be proud of. So f**king weird."
Redditor u/DarkHeartBlackShield wrote to Newsweek and said that while people don't think of inflation and how it has affected salaries over the years, what struck them is the assumption of needing to have a boss to build character.
"Someone followed up with we are spoiled as Americans," they wrote. "Are we? Why is fighting for a living wage seen as being spoiled? It's the struggle Olympics I can't get past."
Other Reddit users have taken their stories to "Antiwork."
A man claimed that he was fired when he was late to work because he stopped to administer Narcan to a man overdosing.
Another man shared his confusion with a text exchange he had with his former boss just days after getting fired.
One employee said she decided to quit her job after she was chastised for eating half of a sandwich at her desk.
Updated 07/25/2022, 6:16 p.m. ET: This story has been updated with comments from Redditor u/DarkHeartBlackShield.