Power Provider Griddy Sued by Texas AG After Billing 'Outrageous Amounts' Following Storm
Texas Attorney General Ken Paxton has filed a lawsuit against power provider Griddy for charging Texans "outrageous amounts" after the winter storm that resulted in dayslong blackouts for millions across the state.
"Griddy misled Texans and signed them up for services which, in a time of crisis, resulted in individual Texans each losing thousands of dollars." Paxton said in a statement. "As Texans struggled to survive this winter storm, Griddy made the suffering even worse as it debited outrageous amounts each day."
He added, "As the first lawsuit filed by my office to confront the outrageous failure of power companies, I will hold Griddy accountable for their escalation of this winter storm disaster. My office will not allow Texans to be deceived or exploited by unlawful behavior and deceptive business practices."
Paxton alleges that Griddy violated the state's Deceptive Trade Practices Act by hiking customers' bills to cover its own failures during the extreme weather that drastically drove up the prices of energy in Texas, whose power grid is independent from the rest of the country.
The power provider does not generate its own power but instead purchases it on an open market.
"During times of stability and low demand on the grid, Griddy was able to purchase electricity cheaply and pass those savings to consumers. But instability in the market can expose its customers to enormous risk, resulting in massive losses to consumers," the lawsuit says. "Despite that very real risk, Griddy's marketing persistently misled its customers about the nature and extent of this risk and the costs consumers could expect when utilizing Griddy's services."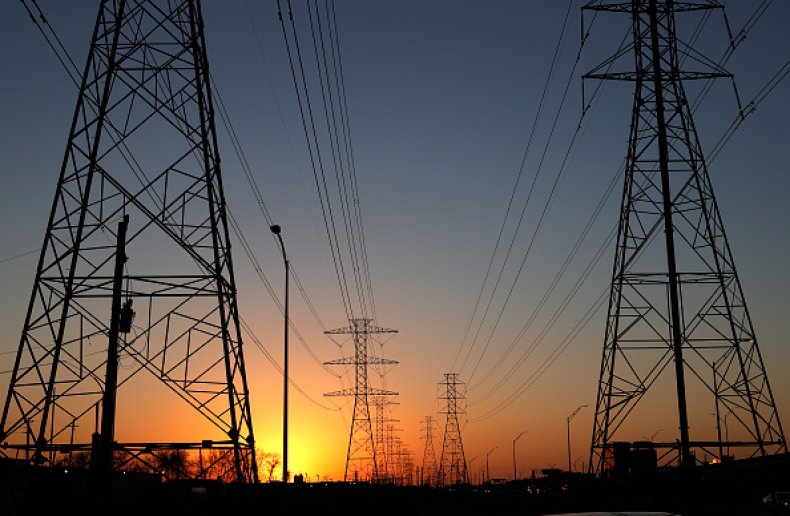 Paxton is seeking relief from Griddy by having a court order refunds from available sources, and to ensure customers will have accurate energy service in the future. However, Griddy said the company has been shut down by the Electric Reliability Council of Texas (ERCOT), the organization that operates Texas' power grid.
"It was not a choice we made," the company wrote on its website. "On February 16th we asked ERCOT for emergency help when our members needed it the most and they did not take action. This is after the [Public Utility Commission of Texas] mandated the maximum price for days—a decision they made to take the price out of the hands of the market in a 6-minute meeting."
The company added, "Today, ERCOT took our members and have effectively shut down Griddy. On the same day when ERCOT announced that it had a $2.1 billion shortfall, it decided to take this action against only one company that represents a tiny fraction of the market and that shortfall."
Griddy's statement is typical of remarks that have come from state officials and energy providers that have scrambled to find an agency to blame for the energy crisis.
While Griddy suggested it was scapegoated by ERCOT, the state agency has also been blamed by some like Governor Greg Abbott, who pointed to renewable energy sources and ERCOT's failure to winterize the grid.
At least seven members of ERCOT's board have resigned, and Abbott has vowed to launch an investigation to hold the agency accountable.
Newsweek reached out to Griddy for comment but did not hear back before publication.