'Power Rangers: Battle for the Grid' Adds Drakkon to the Roster
A new character is joining the Power Rangers: Battle for the Grid roster, and it's Tommy Oliver. No, not the Tommy fans of the series know, but an alternate version of the beloved character named Drakkon.
Drakkon is Tommy Oliver from a world where he chose the path of evil, even when Rita Repulsa's spell over him broke. In his world, Drakkon has taken over but now sets his eyes on other realities to conquer.
Check out Drakkon's gameplay trailer in Power Rangers: Battle for the Grid below.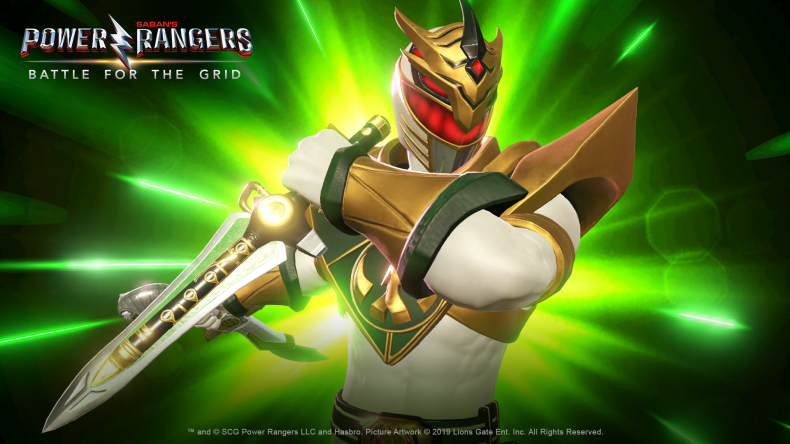 From the trailer, fans can see that Drakkon has a variety of unique abilities. He has a full-screen projectile that that gives him long-range capabilities while his Drakkon Dash allows for Tommy to get in close to perform massive combos.
Drakkon's combos and attack sequences are beginner-friendly, according to publisher nWay, though there are still advanced techniques that players can discover with enough time and practice. Also, the villain has a unique uppercut ability that not many characters on the roster can match.
If you're wonder where Drakkon first appeared, the warped version of Tommy comes from the Shattered Grid storyline in the Power Rangers comics published by Boom! Studios, which ran from February to August 2018.
Drakkon's addition to Battle for the Grid brings the roster to four, which includes the Green and Red Rangers from Mighty Morphin' Power Rangers , and the Yellow Ranger from Super Megaforce.
Fans can pre-order the standard for $19.99 and collector's edition on PS4 for $39.99. Those ordering prior to launch will receive an exclusive bonus of the Green Ranger V2 character skin and a digital art book. The special Digital Collector's Edition contains the full game download, Season One Pass (which will include three new characters, their Arcade story, and a new warrior skin), and exclusive Lord Drakkon Evo II skin and Mighty Morphin Power Rangers Pink Ranger skin.
Power Rangers: Battle for the Grid will release in spring 2019 for PS4, Xbox One One and Nintendo Switch, and at an unspecified later date on PC.