DMX Update as Family Plans New York Hospital Vigil for Rapper on Life Support
The family of rapper DMX have planned a prayer vigil for Monday outside the New York hospital where he reportedly remains on life support after suffering a heart attack.
The vigil will be held outside White Plains Hospital at 5 p.m., the 50-year-old rapper's family said in an email to The Associated Press.
They said DMX, whose real name is Earl Simmons, was admitted to the hospital on Friday night and was facing "serious health issues."
"We ask that you please keep Earl/DMX and us in your thoughts, wishes, and prayers as well as respect our privacy as we face these challenges," they said.
DMX remained in a coma and was on a ventilator, according to the family statement issued on Sunday afternoon.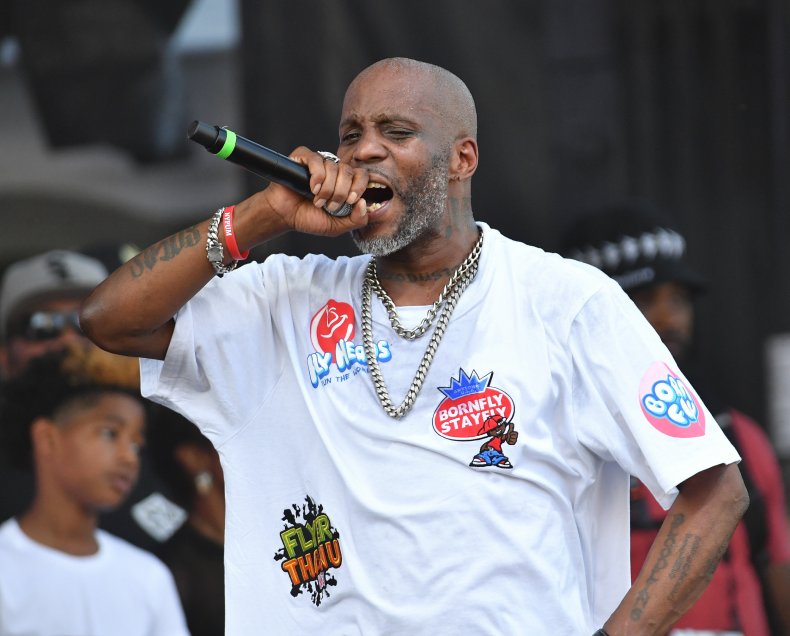 The rapper's attorney, Murray Richman, said on Saturday that he was admitted to the hospital's intensive care unit after having a heart attack. However, he said he didn't know the cause.
"I'm very sad about it, extremely sad. He's like my son," Richman said. "He's just a tremendous person, tremendous entertainer, tremendous human being. And so much to offer, so much to say. Not the run-of-the-mill rapper. A person of great depth."
Richman has been contacted for additional comment.
Friends and fellow musicians, including Ice Cube and Missy Elliott, sent messages of support to DMX on social media, wishing him a swift recovery.
Singer-songwriter Kelly Rowland prayed for his recovery in a video posted on Instagram.
"Lord God in Heaven, bless our brother DMX," Rowland prayed.
"I ask that you will bless his family. I ask that you will wrap them with love and support right now. Lord God I ask that you would please cover and keep our brother DMX right now in his bed, Lord God."
DMX's first studio album, It's Dark and Hell is Hot, debuted at the top of the Billboard 200 chart in 1998. His second album, Flesh of My Flesh, Blood of My Blood, was released in the same calendar and also topped the chart.
Over the years, the rapper has earned three Grammy nominations and collaborated with artists including Jay-Z, Mary J. Blige and Busta Rhymes.
He has also pursued acting, starring in 1998 film Belly and alongside Steven Seagal in Exit Wounds in 2001. DMX also appeared in Romeo Must Die in 2000 alongside the late singer Aaliyah.
The rapper is known to have struggled with substance abuse over the years. He canceled shows in 2019 and checked into a rehabilitation facility, according to an Instagram post on his account.
"In his ongoing commitment to putting family and sobriety first, DMX has checked himself into a rehab facility," the post said. "He apologizes for his cancelled shows and thanks his fans for their continued support."