Reason Woman Lied and Ignored Cousin Congratulating Her Pregnancy Blasted
A post about a woman "ignoring" her cousin after being congratulated on her pregnancy has sparked fury on Reddit.
In a post shared on Reddit's Am I The A****** (AITA) subforum, user GreekAdventure132 said she recently found out that she's pregnant and only chose to share the news with her husband, his family, her mom, and her brothers.
So she was "shocked" to receive a text from her cousin, who she hadn't seen in about a decade as she lives abroad in Belgium, congratulating her on the pregnancy.
The 25-year-old said she later told the cousin that it would have been better if "she didn't ask me at all" and that she would have preferred to share her baby news on social media instead.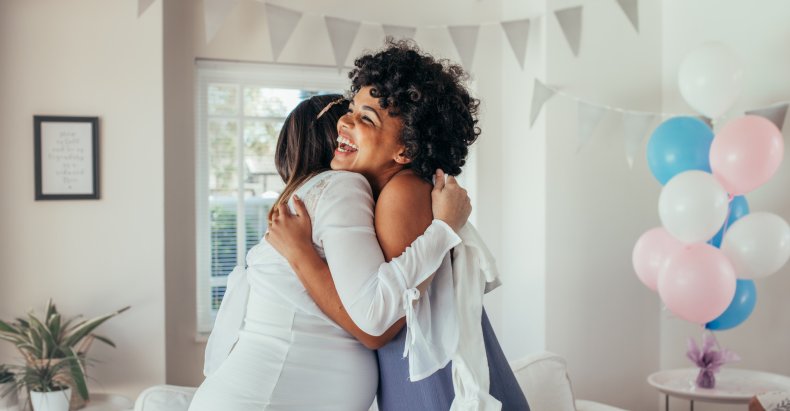 A March 2018 study of 117 pregnant women in the peer-reviewed Journal of Medical Internet Research, which looked at the use of Facebook to share pregnancy-related information, found that "pregnancy announcement was most commonly shared."
The study found that most women share pregnancy-related information on Facebook "less than monthly with only family and friends" and "for the purpose of involving others or sharing the experience..."
Determining when and how to announce your pregnancy can be a sensitive matter for different reasons, such as the chance of an early pregnancy loss.
According to the U.S. National Library of Medicine, as many as 26 percent of all pregnancies end in miscarriage, which is defined as "the loss of pregnancy less than 20 weeks gestation," and 80 percent of early pregnancy loss occurs in the first trimester.
Many tend to follow the 12-week rule, which sees women make the announcement 12 weeks into their pregnancy.
"The 12-week rule is not actually a rule," Dr. Nazaneen Homaifar, an obstetrician-gynecologist (OB-GYN) at Inova Health System in Virginia, said in a May 2022 article on the website for Flo, the period tracking app.
Homaifar said: "It's more a recommendation from medical providers that by 12 weeks, if everything is okay, then there is a good chance that the pregnancy will continue."
The user in the latest Reddit post said she was "really shocked" that her cousin knew about her pregnancy, as she didn't want any of her extended family to know about it yet.
The poster said: "I told her it was such a random thing for her to say, and I brushed it off. She had said that her mom (my aunt) had told her, and she just wanted to give her congrats. I told her I wasn't pregnant, and she started apologizing, saying it was probably a miscommunication."
The cousin later told the woman that her (the cousin's) mom heard it from the user's mom and "now she's confused."
The poster said: "I told her it would've been better [if] she didn't ask me at all and that I would've wanted to announce it instead on social media...I don't know if I reacted a bit rude to her. So, AITA?"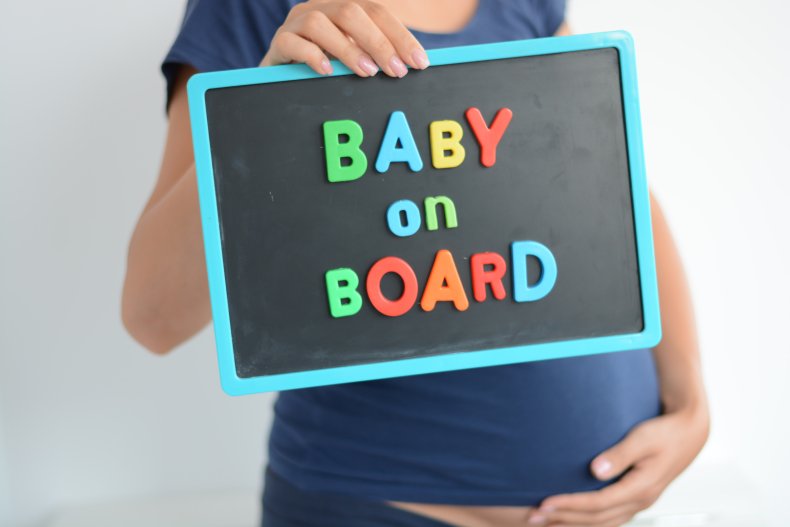 Etiquette expert Lisa Mirza Grotts told Newsweek that the cousin "did nothing wrong."
She said she even "backtracked to say maybe it was a 'miscommunication' when the mom-to-be was shocked at her early congratulations."
The etiquette expert said: "When a secret is out, it's very difficult to control the narrative. In this context, it's happy news, but the pregnant woman wanted to unmask the news herself."
Grotts said the user could have opted to "not tell anyone until she went public or tell her mother to keep it a secret."
​Jules Hirst, an etiquette expert and co-author of the book The Power of Civility, told Newsweek: "This is definitely a tricky situation. The pregnant cousin is wrong for lying when she received the congratulations. She simply should have acknowledged the pregnancy and asked her cousin not to share the news.
"The pregnancy is her story to share how and when she chooses. Unfortunately for her, her mother—who was probably so excited—shared the exciting news, which led to this situation," Hirst added.
The poster's anger is "misplaced and should be directed at her mother for spreading the news."
Hirst said: "If the cousin who offered the congratulations was told not to say anything, then she is in the wrong."
Several users on Reddit sided with the cousin and criticized the original poster for her response.
In a comment that got over 47,000 upvotes, user AdOdd8526 said: "YTA [you're the a******]. Why are you blaming her? She was being polite, she didn't leak the info, your mother did. You should have contacted your mom as soon as she [texted] you the first time and told her to stop telling people. Frankly, your attitude towards her is so bizarre. She was just trying to be polite, she did not post it on Facebook, she [privately] messaged you."
User charcuteriefan agreed, questioning: "How hard would it have been to say 'Thank you. We are trying to keep the news private until we can announce it on social media, so I'd appreciate if you didn't mention this to anyone else in the family'," in a comment that got over 25,000 upvotes.
Newsweek has contacted the original poster for comment.
Do you have a similar family dilemma? Let us know via life@newsweek.com. We can ask experts for advice, and your story could be featured on Newsweek.