Pregnant Store Worker Attacked for Asking Man to Wear a Mask
In the latest example of anti-mask-related conflict, a pregnant woman in Quebec is recovering after she was attacked for asking a customer to wear a mask.
According to CTV News, the woman was working at a convenience store when she was assaulted. As told by the victim's partner, the perpetrator of the assault entered the store without a mask and in response, the woman "gave him a warning." After briefly leaving the store, the man—later identified as Samuel Savoie—returned, still without a mask. He went "straight for the milk fridges, where he opened a pint and started drinking the contents."
"My girlfriend intervened," her partner told CTV News, "and that's when he gave her a blow on the temple before pushing her into the wall."
The attacker was also reported to have "lashed out" at other customers in the convenience store on his way out, in addition to "damag[ing] health equipment that was inside the business."
The woman spent most of Sunday in the hospital, ensuring the safety of her baby, and took Monday off to rest. Having lost her prior job due to the COVID-19 pandemic, she took the job at the convenience store only recently. Her spouse reports that the experience has left her "shaken."
"She will be afraid of going back to work," he said. "If he'd hit her stomach, it was over."
Samuel Savoie has been charged with the crime and faces charges of "assault, robbery and mischief," according to the Quebec Crown prosecutors' office. During his bail hearing on Tuesday, prosecutors opposed Savoie's release while proceedings are pending.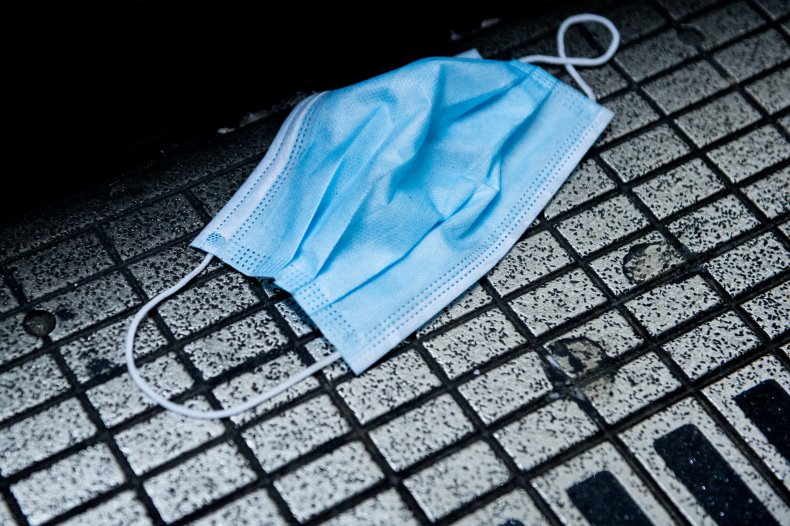 This instance is far from the first example of violence perpetrated against people enforcing COVID-19 safety guidelines. Only a few days ago, a Jack in the Box manager in Texas was stabbed multiple times after escorting an anti-masker off the premises. On the other side of the country, a woman in San Francisco surrendered to police after an in-vehicle camera caught her coughing on her Uber driver.
These anti-mask sentiments are far from an American-only issue, as even Quebec itself has seen multiple protests and arrests in the past few weeks alone. A separate incident that took place the same day as the convenience store attack led to the alleged assault of a police officer and four arrests in Montreal.