Pregnant Women Detained By ICE Miscarried and Did Not Get Medical Care, Report Claims
A number of pregnant women held in immigration facilities in the U.S. say they suffered miscarriages without being offered any medical help from officials.
An investigation by Buzzfeed revealed pregnant women had been ignored or suffered abuse, and were shackled in detention facilities run by Immigrations and Customs Enforcement (ICE).
One claimed she had been manhandled by ICE agents despite being pregnant at the time. "When the doctor examined me, he said there were many reasons for the miscarriage, but it was likely because of the conditions they had me in," Rubia Mabel Morales Alfaro, 28, told Buzzfeed News.
Alfaro says she had been pushed onto the floor by agents after being caught at the border despite telling them she was pregnant. "They didn't believe me. They said it wasn't important, that it wasn't their problem," she said.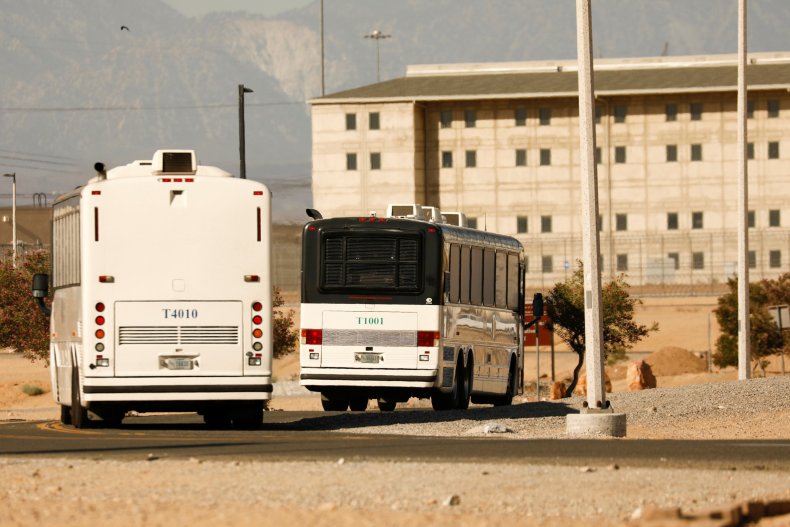 The news outlet spoke with four other women who said they had miscarried while in the custody of ICE, each woman highlighting a lack of access to medical care and guards who did not respond to medical issues, with lawyers and medical workers also alleging negligence.
"An official arrived and they said it was not a hospital and they weren't doctors. They wouldn't look after me," one women said in an interview with the website.
"I realized I was losing my son. It was his life that I was bleeding out. I was staining everything. I spent about eight days just lying down. I couldn't eat, I couldn't do anything. I started crying and crying and crying," she said.
The plight of people held at immigration detention centers if they are found to be coming into the U.S. without documentation has been highlighted in recent months.
President Donald Trump's now reversed "zero tolerance" policy, which saw parents and children separated at the border, has left authorities struggling to reunite children with their families, CNN reported.
The Buzzfeed report suggests that pregnant women were less likely to be held in detention centers for long periods of time prior to Trump's presidency.
"Pregnant women have highly specialized needs," midwife Virginia Sushila Schwerin, who has worked with immigrants near the U.S.-Mexico border, told New York Post. "I think it's inhumane to detain them."
Immigration and Customs Enforcement did not immediately respond to a request for comment.