President Biden's Anarcho-Tyranny | Opinion
Last week, federal agents launched an unprecedented raid on former President Donald Trump's Mar-a-Lago estate. The warrant, signed by Attorney General Merrick Garland, demanded the seizure of virtually any document created during his four years in office. To many observers, it reeks of a fishing expedition, which, as Democrat election lawyer Marc Elias said, will likely force Trump to litigate this sorry affair while campaigining in 2024. That, it seems, is the point.
It escaped the notice of few that two days after the raid, Hunter Biden skipped aboard Air Force One with his father for a flight to a family vacation on Kiawah Island, South Carolina, considered the "Hamptons of the South." The President's son remains unmolested by federal law enforcement, although he is currently under federal investigation for tax fraud, money laundering, and unregistered lobbying. We now know that Biden père has played a role in several of his son's shady business dealings.
"No one is above the law," Trump's critics say—except, of course, those who are.
This discrepancy in the application of the law is an example of what political theorist Samuel T. Francis coined "anarcho-tyranny" in a 1994 column for Chronicles magazine, referring to "essentially a kind of Hegelian synthesis of what appear to be dialectical opposites: the combination of oppressive government power against the innocent and the law-abiding and, simultaneously, a grotesque paralysis of the ability or the will to use that power to carry out basic public duties such as protection or public safety." It's an apt description for what's happening in the U.S. these days. Today's anarcho-tyranny expresses itself in the Biden administration's penchant for selectively enforcing law and order: punishing people for the same or similar offenses differently based on their relationship to the powers that be.
Americans became intimately familiar with the concept in its strict sense after the death of George Floyd triggered the Black Lives Matter riots. Although they proved the most destructive and costliest violent demonstrations in recent American history, an analysis by The Guardian found that the "vast majority of citations and charges against George Floyd protesters were ultimately dropped, dismissed or otherwise not filed."
There is something to be said about Mar-a-Lago being raided under the pretext of a Presidential Records Act violation by the same FBI that kneeled in solidarity with Black Lives Matter near the National Archives as flames engulfed Washington.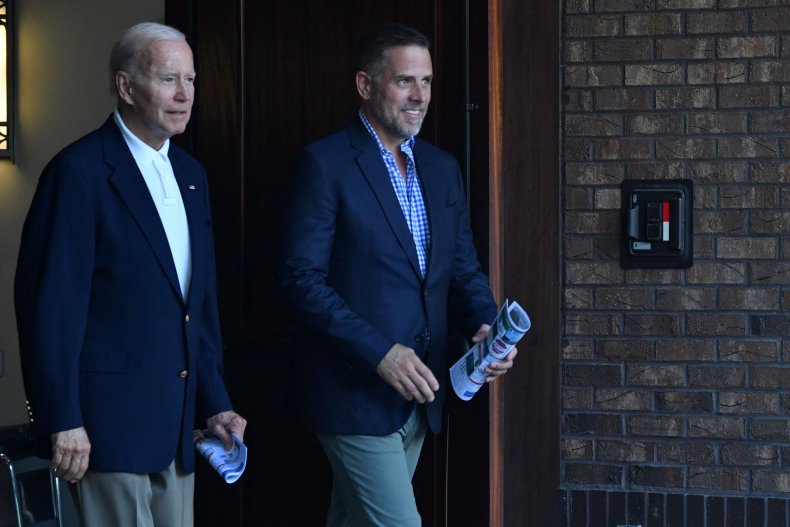 Americans were similarly treated to the outlines of anarcho-tyranny when FBI Director Chris Wray announced that the violent mask-wearing thugs known as "Antifa" do not constitute a terrorist organization but a disembodied ideology. Meanwhile, whistleblowers revealed the FBI's Counterterrorism Division created a "threat tag" to monitor investigations into parents who attended school board meetings to oppose vaccine and mask mandates. Parents exercising their First Amendment rights are apparently a greater threat to federal law enforcement than militant anarchists at this point.
The question, then, is why? Under anarcho-tyranny in all its forms, an issue is presented to the public not merely as a problem but as a crisis that necessitates the regime to assume extraordinary powers in response. The regime, Francis writes, "exploits that problem as an instrument by which it continues to enhance its power, though neither the fake problem it exploits nor the real problem that exists is affected."
Official declarations of racism as a "public health crisis" like those that followed the Black Lives Matter riots, provide pretexts for radical redesigns of society that invariably empower the managers who oversee top-down change. Meanwhile, law enforcement shifts from targeting criminals to innocents.
Thus, as crime rates rise and police retreat from the streets, the Internal Revenue Service moves to hire 87,000 new agents, including special officers who will carry firearms and "be willing to use deadly force."
Likewise, if the real problem were corruption among politicians, then most of Congress and every living commander-in-chief, except for perhaps peanut farmer Jimmy Carter, would be enjoying the Caribbean clime of Guantanamo Bay at this moment. But if Trump is arrested and indicted, the problem of political corruption won't go away. It will, however, establish a precedent that it is perfectly legitimate for the regime to prevent a candidate viewed as threatening to the established political order from running for president by any means necessary.
Pedro L. Gonzalez is the associate editor at Chronicles: A Magazine of American Culture.
The views expressed in this article are the writer's own.