Biden Mulls Biggest Overhaul of U.S. Policy Toward Taiwan in Over 40 Years
The White House and Congress have begun meaningful discussions about a new Taiwan bill that could overhaul Washington's security relationship with the island. This includes expediting arms transfers, funding defense reforms and sanctioning senior Chinese officials for hostile actions.
National security adviser Jake Sullivan told Bloomberg on Wednesday that he would meet with congressional leaders to discuss the Taiwan Policy Act (TPA), whose authors—New Jersey Democrat Sen. Bob Menendez and South Carolina Republican Sen. Lindsey Graham—called it "the most comprehensive restructuring of U.S. policy towards Taiwan since the Taiwan Relations Act [TRA] of 1979."
The Senate Foreign Relations Committee, which Menendez chairs, is scheduled to mark up the TPA on September 14. The bill is expected to dominate the intense legislative period with an air of increased urgency after China conducted war games of an unprecedented scale in Taiwan's surrounding sea and airspace last month, in what Beijing said was a response to House Speaker Nancy Pelosi's visit to Taipei during Congress's August recess.
"There are elements of that legislation, with respect to how we can strengthen our security assistance for Taiwan, that are quite effective and robust; that will improve Taiwan's security," Sullivan told Bloomberg's David Rubenstein. "There are other elements that give us some concern."
Substantive provisions of the TPA include calls for an "enhanced defense partnership" between the U.S. and Taiwan, under which Washington would provide Taipei with $4.5 billion in foreign military financing under a program known as the Taiwan Security Assistance Initiative. The bill also mandates joint training and defense planning between the two capitals, as well as the fast-tracking of arms sales to the island.
Observers say the White House would be hesitant to back some of the more symbolic moves in the legislation, which include the renaming of Taiwan's de facto embassy in Washington from the "Taipei Economic and Cultural Representative Office" to the more official-sounding "Taiwan Representative Office."
The head of the U.S. counterpart in Taipei, known as the American Institute in Taiwan, would be elevated from "director" to "representative" under the bill, with the role also requiring Senate confirmation like other ambassadorships.
There also is a provision to designate Taiwan a "major non-NATO ally" for the purposes of expediting arms sales. The status is currently afforded to Australia, Israel, Japan, South Korea and others.
The symbolic gestures of support for Taiwan's democratic government could further intensify already sky-high tensions with China, analysts say. Beijing claims the island as part of its territory and argues that legislation like the TPA goes beyond the U.S.'s commitment to maintain only informal ties with Taiwan.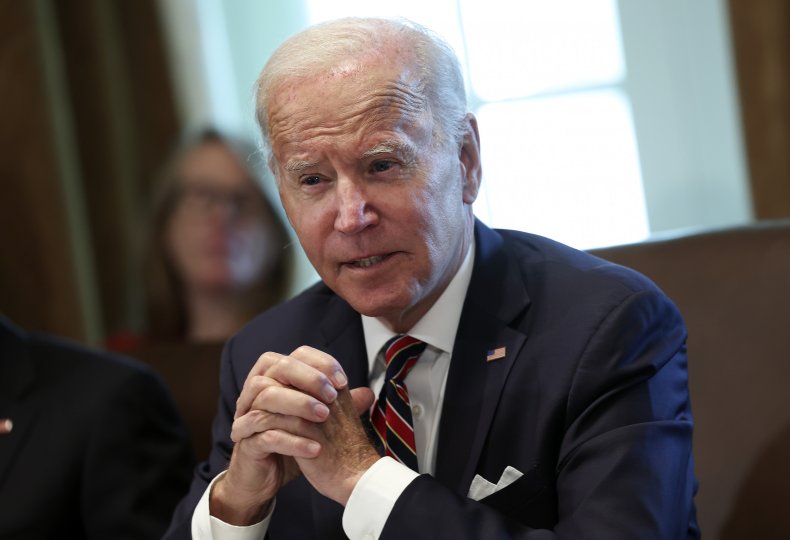 Senior U.S. officials have expressed a reluctance to move on from existing provisions in the TRA, under which the U.S. currently sells arms to Taiwan and maintains unofficial relations with Taipei. The law is a keystone of the U.S.'s longstanding "one China" policy. President Joe Biden voted for it more than 40 years ago when he was still a senator for Delaware.
At a confirmation hearing last October, Nicholas Burns, now the top American envoy in Beijing, told senators that the TRA still had "enormous latitude" to deepen U.S.-Taiwan security cooperation. The law could allow Congress and the White House "to do more if you choose to do more."
The congressional heavyweights behind the TPA, however, are pushing for bigger strides to keep up with China's own rapid advances in its military, economic and political toolkit against Taiwan.
"As Beijing continues to seek to coerce and isolate Taiwan there should be no doubt or ambiguity about the depth and strength of our determination to stand with the people of Taiwan and their democracy," Menendez said when he introduced the bill in June.
"When it comes to Taiwan, our response should be that we are for democracy and against communist aggression. We live in dangerous times. China is sizing up America and our commitment to Taiwan. The danger will only grow worse if we show weakness in the face of Chinese threats and aggression toward Taiwan," said co-sponsor Graham.
Foreign policy experts in Washington believe the White House could lobby against the TPA and instead seek to merge elements of the bill into the 2023 National Defense Authorization Act, a must-pass legislation to fund the Pentagon's operations next year.
Among the sections that could be lost in the process are provisions requiring the establishment of "a robust sanctions regime" against Chinese officials for "escalating hostile actions in or against Taiwan." However, it's unlikely to halt future debate on the subject as Beijing's pressure on Taipei grows.
"I think it remains a distinct threat that there could be a military contingency around Taiwan," Sullivan told Rubenstein. "The People's Republic of China has actually stated as official policy that it is not taking the invasion of Taiwan off the table; that that remains one of the potential options for the reunification of Taiwan."
"Their position has been changing over time in terms of their disturbance of the status quo across the Taiwan Strait, actions that they are taking with their military to undermine peace and stability," he said.
"The American position has remained steadfast and consistent: one China policy, Taiwan Relations Act, Three Joint Communiqués that we agreed with China back in the 1970s and 80s that laid out that, from our perspective, there should be no unilateral changes to the status quo across the Taiwan Strait. We continue to believe that, and we will continue to push back against any effort to change the status quo by force," Sullivan said.
China will be closely monitoring as the TPA's moves through Congress. After Menendez and Graham introduced the bill in the summer, the Chinese embassy in Washington said lawmakers should "stop advancing the act," and warned of "resolute countermeasures."