President Pence Will Have to Deal With DACA Decision, Jimmy Fallon Jokes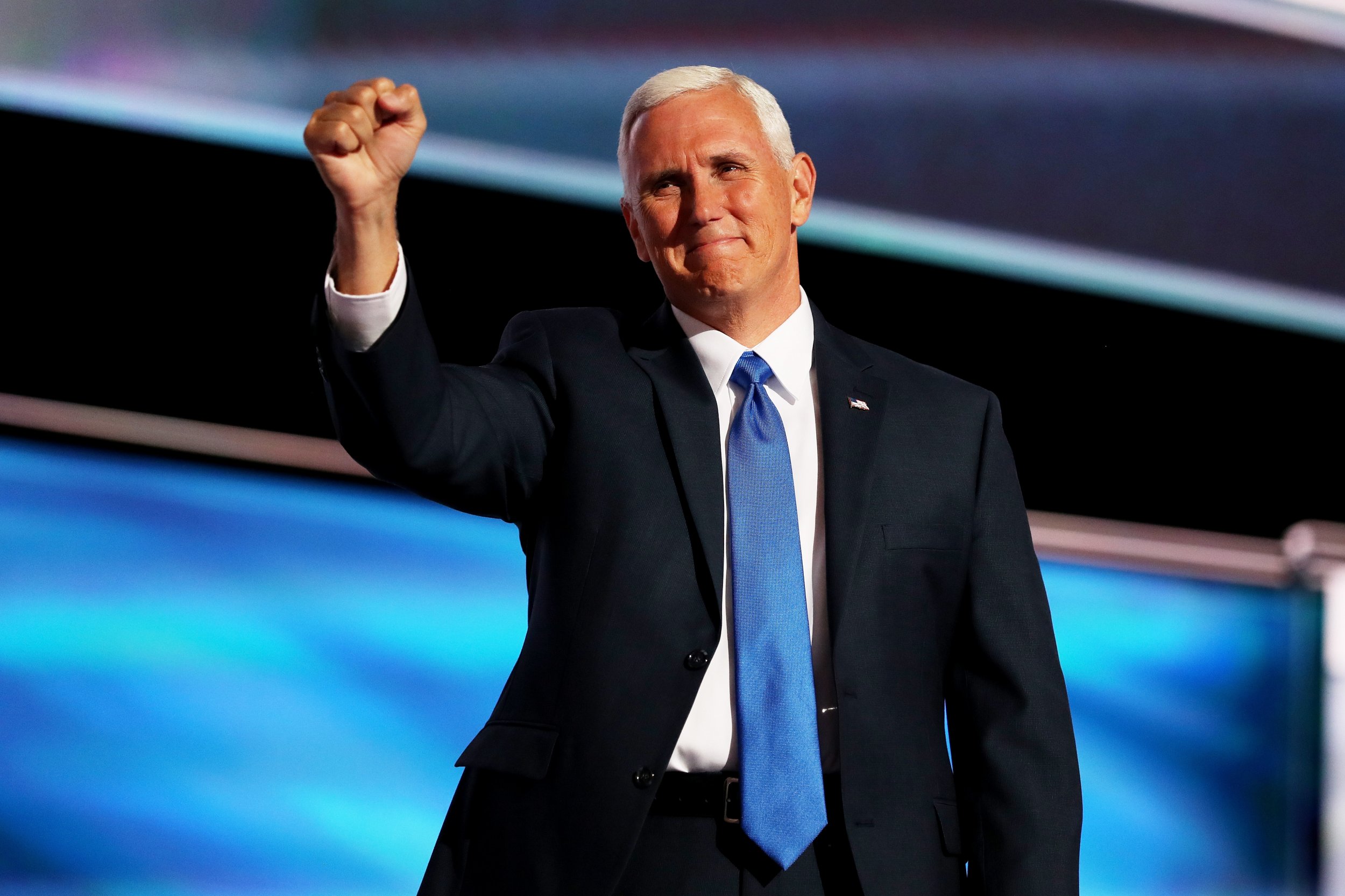 Jimmy Fallon has hit out at Donald Trump's decision to rescind the Deferred Action for Childhood Arrivals (DACA) program, joking that the only reason there is a six-month delay is because by then it will be "President Pence's problem."
In his opening remarks at the beginning of The Tonight Show With Jimmy Fallon on Tuesday, the host discussed the controversial DACA decision that was announced by Attorney General Jeff Sessions earlier in the day.
"There's a lot of news to get to, you guys. On one hand, we have the U.S. Open, and on the other, we have Trump saying it's closed," Fallon joked.
"It was announced today that President Trump is ending the DACA program and may deport immigrants who came to the U.S. decades ago. Many people are outraged, while Melania was like, well, rules are rules," he said.
"So, see ya. Take care. Sorry. But first, Trump wants the end the DACA program, but only after a six-month delay. You know, because by then, it will be President Pence's problem," Fallon added.
The TV host's comments come as a Politico/Morning Consult poll released Wednesday shows the vice president enjoys greater popularity than Trump, though not much, and amid speculation that Pence's decision to launch his own political action committee meant he was eyeing his own political future, separate from that of Trump.
The president's decision to rescind the Obama-era program, which has left around 800,000 so-called Dreamers facing an uncertain future, prompted a backlash from Democratic and Republican lawmakers alike. Former President Barack Obama released a statement on the decision shortly after it was announced.
"Whatever concerns or complaints Americans may have about immigration in general, we shouldn't threaten the future of this group of young people who are here through no fault of their own, who pose no threat, who are not taking away anything from the rest of us," Obama wrote on Facebook.