Modern Love: Donald Trump And McDonald's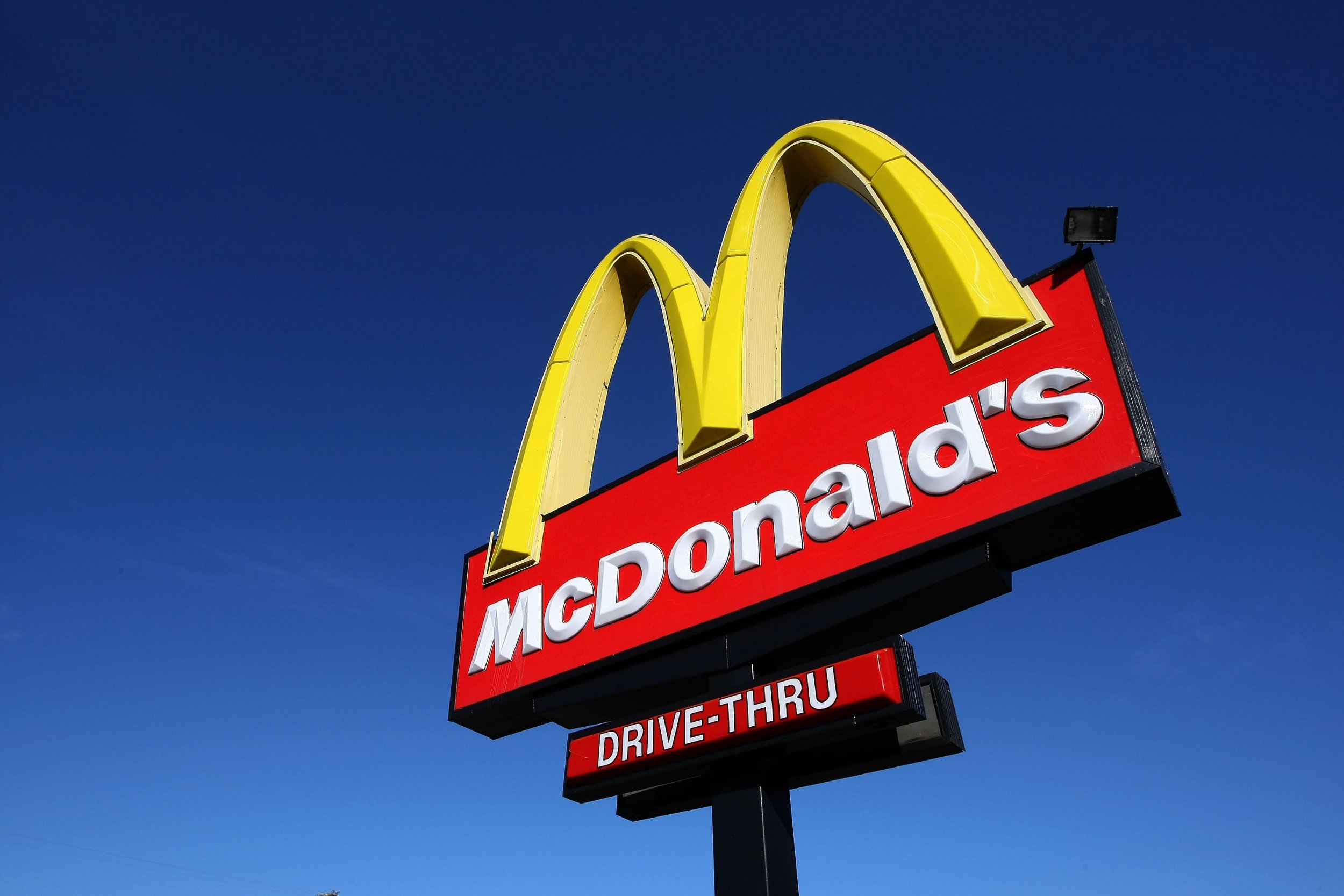 They're both lovin' it.
President Donald Trump is a big fan of McDonald's burgers, and McDonald's is a big fan of him. Earlier this week, POLITICO reported that Trump loves McDonald's so much he asks White House chefs and kitchen staff to recreate quarter pounders.
And McDonald's former CEO Ed Rensi told CNBC on Wednesday that Trump is doing "pretty well" overall, but when it comes to international relations and strategy, he's doing an "outstanding job."
Turns out, Trump likes to handle his job while savoring a real meal. According to POLITICO, he had his former bodyguard Keith Schiller grab him authentic McDonald's meals on "a stealth fast food run."
Schiller had been making McDonald's runs since Trump's presidential campaign, when "egg McMuffins were often the order in the morning, or two quarter-pounders and a large fries later in the day," according to a former aid cited by POLITICO.
There's more to their relationship than fast food, though. Rensi told CNBC that Trump is just genuinely a good president.
"He's telling the international community very clearly: 'Don't mess with us. We want fair trade. … We want balance. We want thoughtful trade,'" Rensi told the network.
"He's a dealmaker," Rensi added. "He's re-established the strength of the U.S. military."
But, like any good burger, the recipe for success takes time. That's why Rensi called Trump's first five months a "disaster." Rensi added that Trump stopped playing "silly" political games and actually got to work. Rensi is looking forward to tax reform, which he complains is moving slowly due to lawmakers.
"They need to start doing the right thing instead of worrying about getting re-elected," he said. "You can't satisfy everybody."
Presumably, only a Quarter Pounder with cheese, no pickles and extra ketchup, and a fried apple pie (Trump's McDonalds order of choice) can do that.
"There's going to be pain in that tax bill for a lot of people, and there's going to be benefit for more people," Rensi said. "It's going to create jobs. That's what we've got to focus on."
Trump is a few days into his first Asia trip as president, where he's probably craving a good burger. During a trip to Japan in 1990, according to a previous report by Newsweek, Trump said he would not eat "fucking raw fish" and instead had a hamburger at McDonald's.