President Trump Was The Biggest Loser In Tuesday's Elections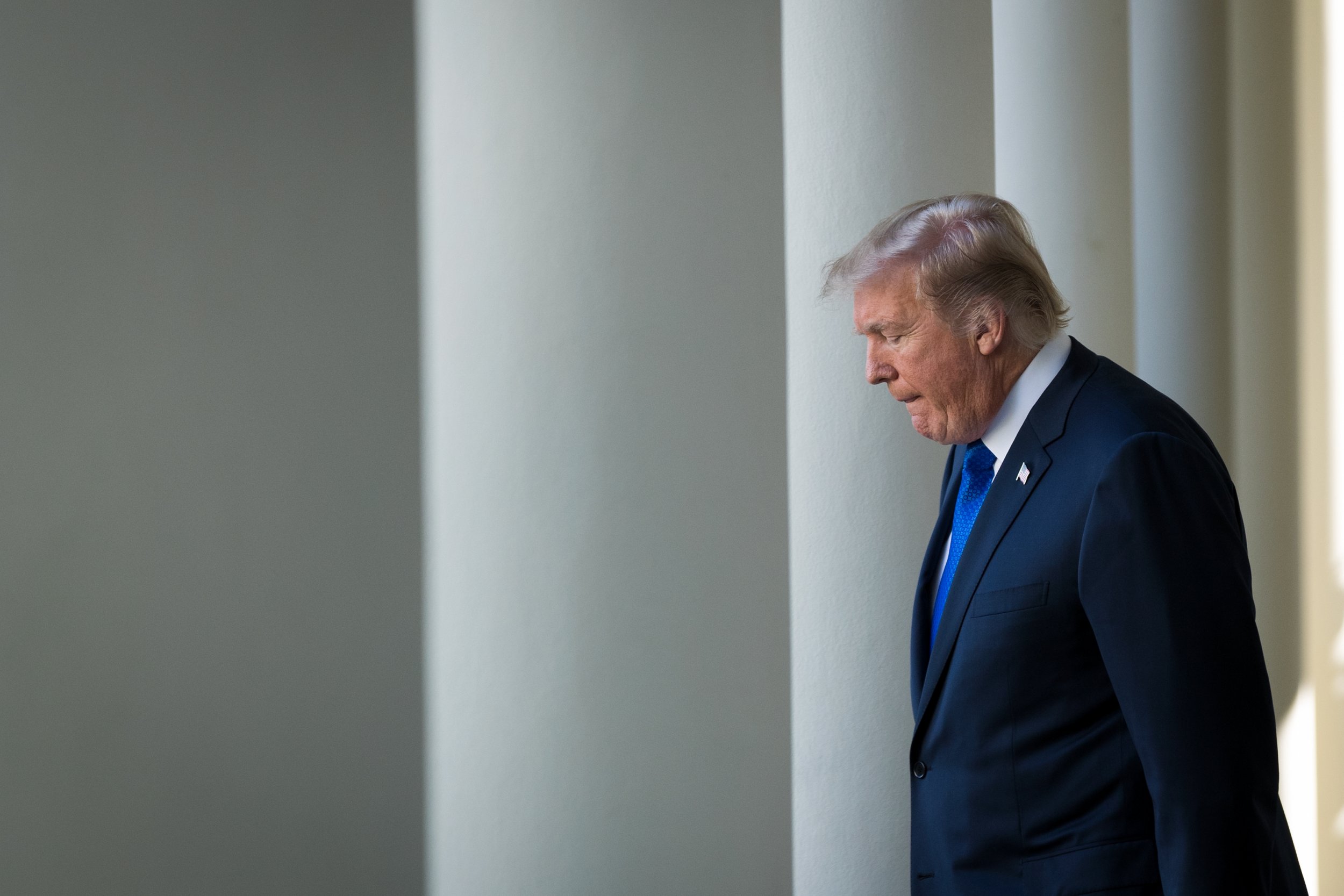 President Donald Trump backed two Republican candidates for governor and both lost —prompting the president to immediately distance himself from his own horrible loss.
"Ed Gillespie worked hard but did not embrace me or what I stand for," Trump tweeted Tuesday night after GOP candidate Gillespie lost badly in Virginia to Lt. Gov. Ralph Northam, by a nine-point percent margin. Counties where Trump ran well last year voted strongly for the Democrat, MSNBC reported, calling it "the Trump gap."
Northam beat Gillespie by an even stronger margin than Hillary Clinton's 5 percent win over Trump in Virginia just one year ago, a possible indication of Trump's weakening position.
And in New Jersey, Democrat Phil Murphy, who had campaigned on a promise to target Trump's policies, won the governor's race, beating Gov. Chris Christie's own lieutenant governor.
Gillespie, a former aid for President George W. Bush, embraced the President's policies on the campaign trail. But Trump jettisoned him minutes after the race was called for Northam.
Trump's approval rating across the country is at an all time low, and 29 percent of voters in New Jersey said they voted not for a specific candidate for governor, but purely in opposition to Trump, according to CNN exit polls.
And Democrats see Virginia as a huge win that will set the tone for the 2018 midterms, when ruling parties of even popular presidents typically lose seats.
Democrats Justin Fairfax and Mark Herring both also claimed victory in Virginia for Lieutenant Governor and Attorney General, respectively.
"By electing Ralph Northam for governor, Justin Fairfax for lieutenant governor, and Mark Herring for attorney general, Virginia voters have resoundingly rejected Donald Trump's and Mike Pence's politics of hate and fear," Chad Griffin, the president of the Human Rights Campaign said in a statement on Tuesday evening.
Tuesday marks the first regularly scheduled election night since Trump took office, but even in special elections across the country, Trump has come out as the biggest loser. In Alabama, Luther Strange, whom Trump supported and personally campaigned for, lost the GOP primary to Roy Moore.
These recent losses for Trump-backed candidates could be a possible indication that the president's blessing isn't helping Republicans. But the jury is still out. The GOP has won four special congressional elections since Trump took over, something the president hyped.
"Don't forget, Republicans won 4 out of 4 House seats, and with the economy doing record numbers, we will continue to win, even bigger than before!" he tweeted.