Trump Approval Rating Drops To All-Time Low In Yet Another Major Poll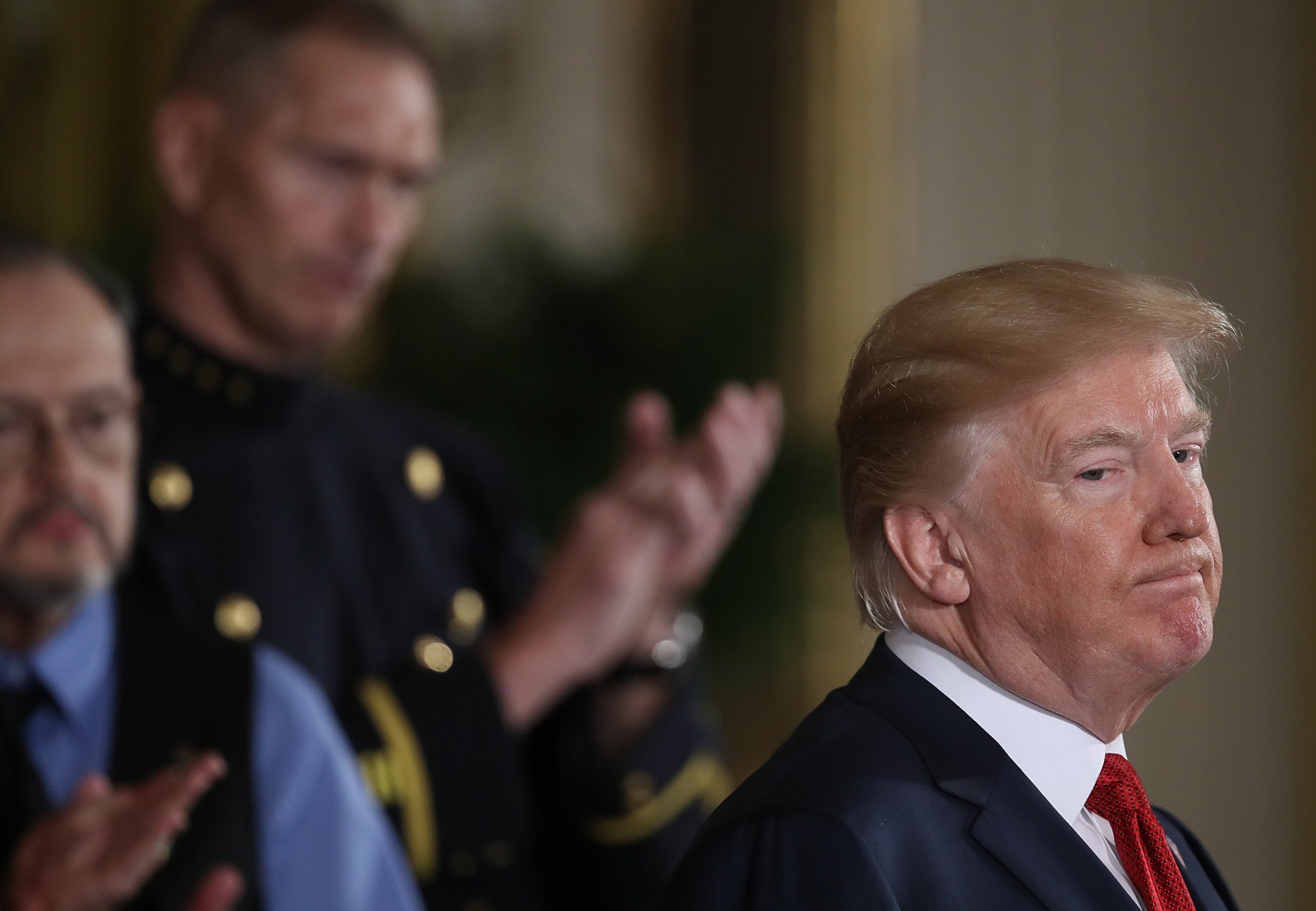 Donald Trump is currently suffering from the lowest approval rating of his presidency, with just 38 percent feeling positive about his job performance, a new poll shows.
The response to the NBC News/Wall Street Journal Poll comes following several weeks of public bickering between Trump and other GOP politicians, and criticism toward the president over alleged comments he made during a phone call to the widow of a soldier killed in Niger.
The poll, conducted between October 23 and 26, showed 58 percent of respondents disapprove of Trump's performance; with his 38 percent disapproval rate dipping from a previous low of 39 percent in May.
"This is his worst showing of his young presidency so far," Democratic pollster Fred Yang, from Hart Research Associates, told NBC News of the survey's results.
"Are we starting to see the fraying of the Trump base … after this week of [Republican] infighting?" he added.
During the same stage of their presidencies, the NBC/WSJ poll saw Democrat Barack Obama enjoying an approval rating of 51 percent, George W. Bush an approval rating of 88 percent, and Bill Clinton 47 percent.
As well as Trump's performance as commander in chief, the survey also asked its 900 respondents their views on how the president has handled a number of issues, and found he was struggling.
A majority (59 percent) did not approve of the way the president had tackled the situation of protests within the NFL, while 51 percent felt he was mishandling the situation in North Korea, and 54 percent did not approve of the way he acted in the aftermath of the hurricane in Puerto Rico.
However, 48 percent approved of the way he had handled the aftermath of the hurricanes in Texas and Florida, and 42 percent believed he was doing a good job on the economy, compared to the 37 percent who disapproved of his handling of the economy.
The poll had a margin or error of plus or minus 3.3 percentage points.