President Donald Trump Watches At Least Four Hours of TV a Day, Associates Say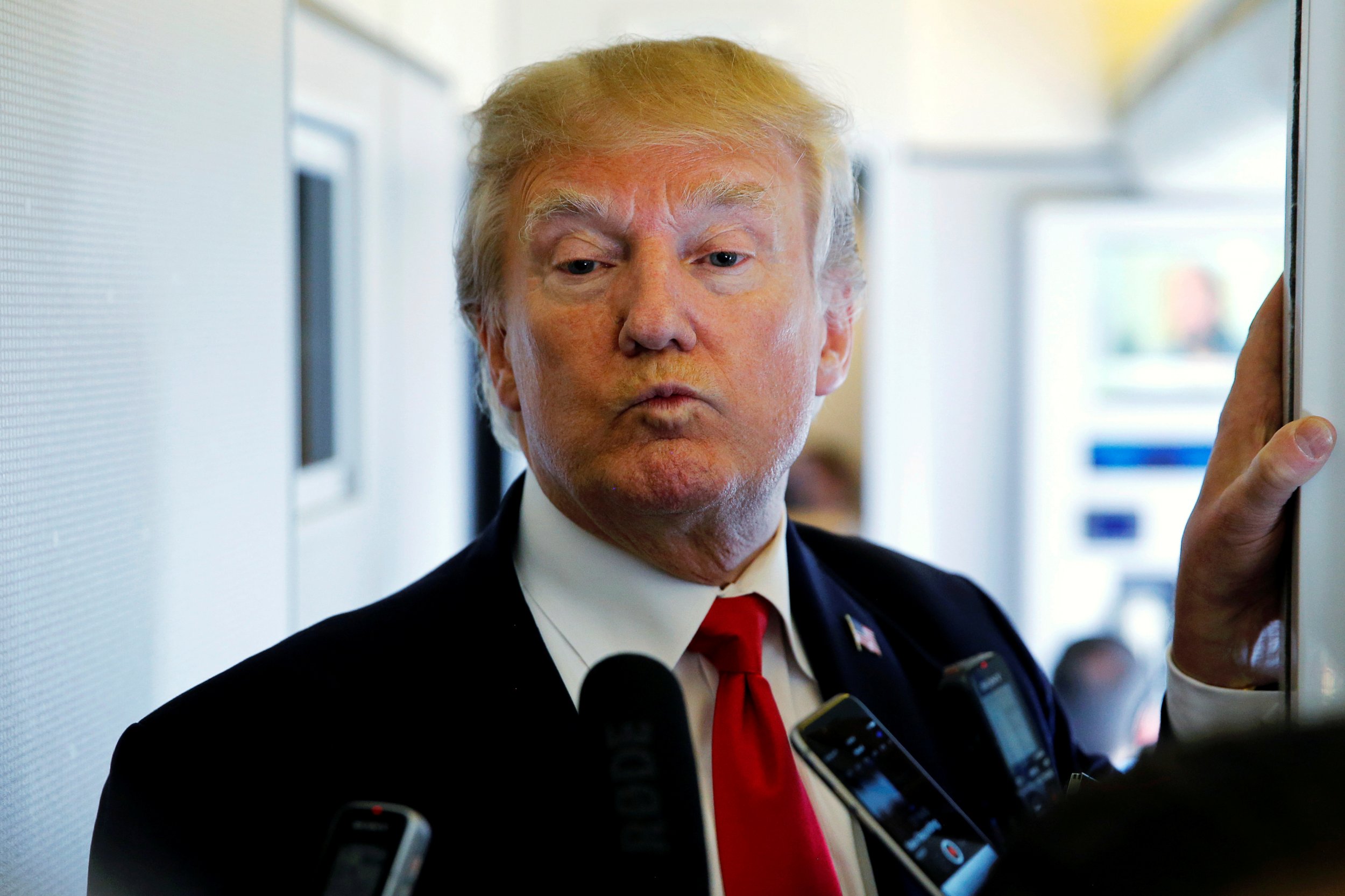 The same president who once told reporters he doesn't have time to watch television and prefers to be "reading documents. A lot" watches at least four hours of TV every day, and sometimes up to eight hours, people close to him told The New York Times.
In the Saturday morning Times article, which was a deep dive into President Donald Trump's habits and the changes Chief of Staff John Kelly has brought to 1600 Pennsylvania Avenue based on talks with 60 insiders, people close to Trump estimated he spends "at least four hours a day, and sometimes as much as twice that, in front of a television, sometimes with the volume muted."
He typically starts his day with CNN at 5:30 a.m., according to The Times, tunes into Fox and Friends, of course, and sometimes watches MSNBC's Morning Joe –– perhaps to spark inspiration for an angry tweet or two. A recent gem focused on an unfounded theory that MSNBC Morning Joe host Joe Scarborough murdered his intern when he was a Florida congressman.
This is the same Trump who famously told reporters who asked him about Roy Moore allegations in November that he didn't know about the allegations because he does "not watch much television.
"Believe it or not, even when I'm in Washington or New York, I do not watch much television," Trump told reporters on Air Force One. "People that don't know me, they like to say I watch television — people with fake sources. You know, fake reporters, fake sources."
"But I don't get to watch much television. Primarily because of documents. I'm reading documents. A lot," he told a group of mostly print reporters. "I actually read much more — I read you people much more than I watch television."
The truth doesn't come as much of a surprise –– since he's taken office, the president tweets frequently about the stories and escapades of various broadcast news corporations, often offering praise for Fox News or promoting its reports, while putting forth harsh criticism of liberal-leaning networks like CNN. He likes to refer to CNN as "Fake News Network," recently referred to ABC's Brian Ross as "lonely Brian" and suggested people should sue ABC News for a retracted report.
It goes beyond innocuous tweets, at times. In October, after NBC News published a report that Trump wanted to increase the U.S.'s nuclear arsenal by tenfold (which he denied), he told reporters that it was "disgusting" that journalists could write "whatever they want," calling for people to "look into it." He later tweeted suggesting that someone should challenge NBC's licensing. He has also called the media "the enemy of the American people."
Networks that praise the president, however, tend to reap the rewards. Trump, and even his kids and staff, tweet about Fox News regularly, sometimes apparently suggesting stories Fox should cover –– like one November tweet in which the president hailed the booming economy and tagged the Fox and Friends Twitter account. In December, Trump tweeted about a legal expert who appeared on Fox to talk about what he called the "greatest witch hunt in U.S. political history. Enjoy!"