President Zelensky Misspoke When Referring To A '900-Body Mass Grave': Aide
Ukrainian President Volodymyr Zelensky reportedly "misspoke" while claiming the discovery of a mass grave containing 900 victims of the Russian invasion, according to his aide.
Multiple mass graves containing the bodies of civilians, allegedly executed by the Russian military, have been discovered during the war in Ukraine, including:
Bucha Mayor Anatolii Fedoruk said that over 400 victims had been found buried in mass graves discovered in his city alone.
Graves containing at least some of more than 1,000 civilians killed in the Kyiv Oblast have been discovered elsewhere in the region, according to Ukrayinska Pravda.
A Ukrainian official claimed the discovery of multiple mass graves in the Kyiv region.
Officials have also claimed up to 9,000 civilians have been buried in as many as 200 mass graves in Mariupol, which is located in the Donetsk Oblast.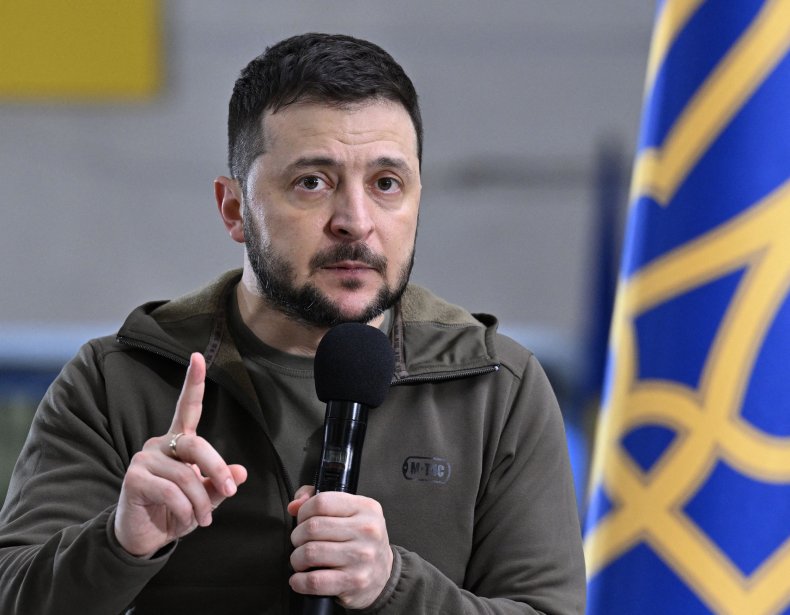 What did he say?
During an interview with Polish media, Zelensky said that a new grave containing an unprecedented number of dead civilians had been uncovered on Friday.
"So many civilians were killed that despite the fact that they [the Russians] burned [some of the corpses in mobile crematoria], another mass grave has been found in Kyiv Region with the bodies of 900 civilians," Zelensky said during the interview, according to Ukrayinska Pravda. "900 people!"
"No one knows how many people have been killed," he added. "There will be consequences, there will be an investigation, then there will be a census. We have to find all these people [killed by the Russian occupation forces]—but we don't even know how many there are!"
How did he misspeak?
However, a short time after Zelensky announced the grim discovery, his spokesman Serhiy Nikiforov said that he misspoke about that number of bodies that had been found in the grave, according to The Kyiv Independent.
Nikiforov reportedly said that the claim of 900 bodies referred to the total number of bodies that had been discovered in mass graves throughout the entire Kyiv Oblast. Nikiforov stressed that a new mass grave had been discovered in the region, but that it contained an undisclosed number of bodies.
Zelensky also said during his Polish interview on Friday the Russian military had forced the illegal deportation of 500,000 Ukrainian civilians to Russia.
Newsweek reached out to the Embassy of Ukraine in Washington, D.C. for comment.
Although Russia has insisted that its military has not targeted civilians and accused Ukraine of a disinformation campaign, the alleged atrocities have drawn international condemnation.
Pentagon Press Secretary John Kirby blasted Russian President Vladimir Putin for the alleged war crimes during a press conference on Friday, which was held around the same time that Zelensky announced the mass grave discovery.
"It's hard to look at what he's doing in Ukraine, what his forces are doing in Ukraine and think that any ethical, moral individual could justify that," Kirby said, adding that Russian troops were guilty of "unconscionable" crimes including shooting civilians "in the back of the head, hands tied behind their backs."