GOP Presidential 'Undercard' Debate Turns to Senate Rules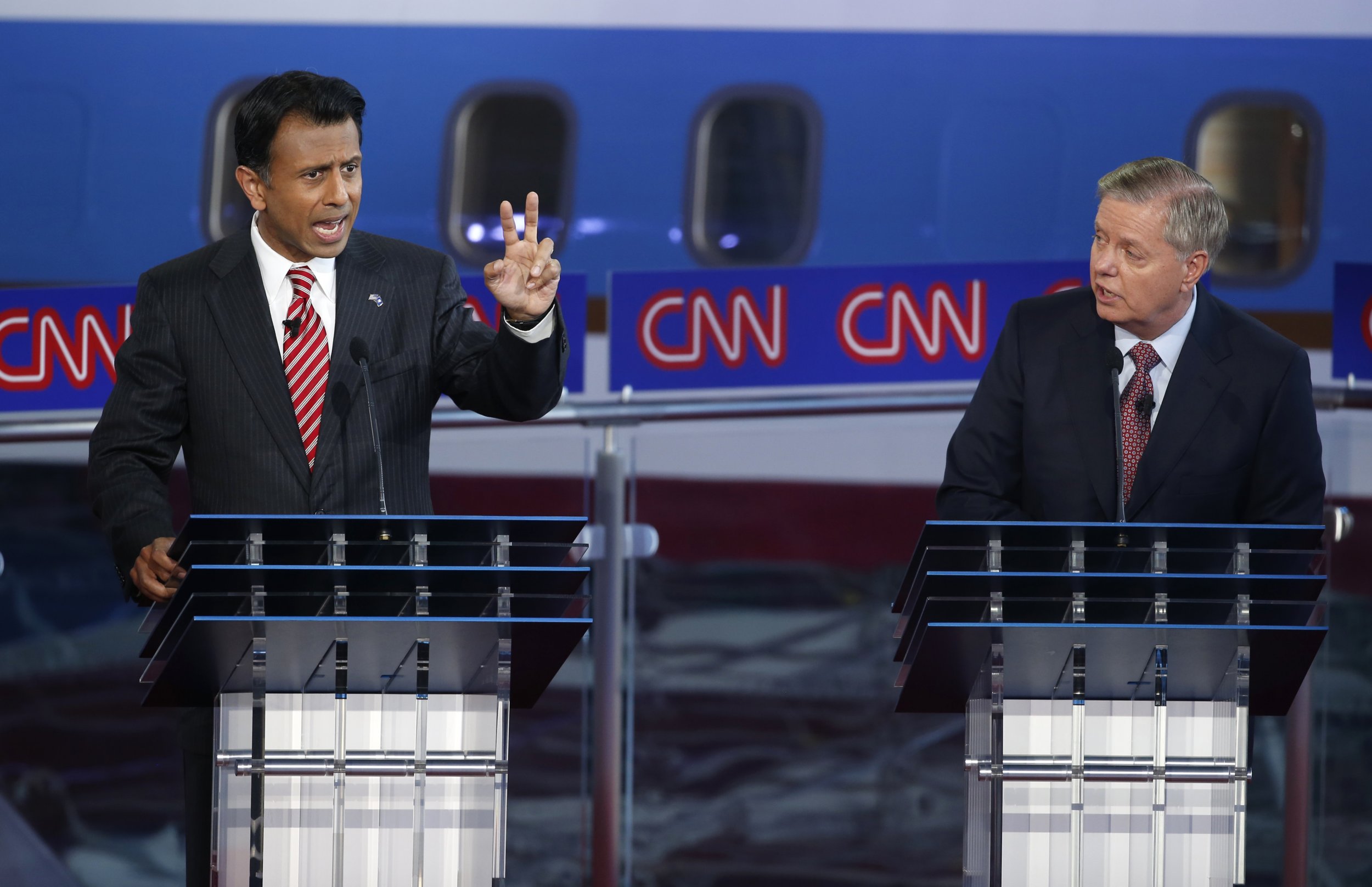 Watching South Carolina Senator Lindsey Graham and Louisiana Governor Bobby Jindal spar over U.S. Senate procedural rules is not great for TV ratings. But the two Republican presidential debates got at a central—if little discussed—element of this nomination contest in the "undercard" debate Wednesday night. Are Senate Republican leaders weaklings or are they doing the best they can with limited tools?
The answer is both.
When Jindal challenged Graham to blow up the filibuster, the longstanding Senate rule that allows a minority to hold up legislation, it wasn't a small request. But it's in keeping with what Texas Senator Ted Cruz and others have advocated when they've called for government shutdowns.
Technically, it's in the power of the Senate leadership to abolish some of these rules, but each side has used them to their advantage when they're in the minority. And as long as each side can imagine being in the minority—right now, the Senate is almost evenly divided with 53 Republicans and 47 members voting with the Democrats—no one wants to shake up the rules.
There's an old joke that a liberal is a conservative who's been mugged, but a liberal is a conservative who's been arrested. If you're in the minority, you want these rules.