Most gyms are open on Presidents Day, which this year falls on February 15. But some may be on reduced hours or offering modified services because of the coronavirus pandemic.
Contact your local branch to confirm exact hours and any COVID-19 restrictions before you visit.
Here we look at the hours of operation at some fitness chains across the country on Presidents Day 2021.
Planet Fitness
Planet Fitness gyms are typically open every day, including on Presidents Day, and most are open 24 hours a day.
The company has implemented several safety measures in the pandemic, such as a mask requirement for all members. The fitness chain's Crowd Meter app allows you to check how many people are at a local branch before you visit.
"Check out your local club page on our Club Finder to find out if your club has reopened and if your club has a change in hours or capacity limitations," the company said.
Go to the Planet Fitness website for more information.
Equinox
Contact your local Equinox gym to confirm the exact hours for Presidents Day as timings can vary over holidays.
The fitness chain has also introduced several COVID-19 safety measures, such as temperature checks before entry, mask requirements and advanced booking for all gym sessions using the Equinox app.
Some locations require guests to wear a mask at all times, including during exercise, while others allow guests to remove their masks when exercising.
The company said: "Touch-free temperature checks will be required upon each entry to the club. If your temperature is higher than 100.4 degrees, or local guidelines, you will not be permitted to access the club for 3 days from the time of your reading. Equinox may, at its discretion, offer to retest your temperature one time."
For more information, go to the Equinox website.
Crunch Fitness
Some Crunch Fitness locations may be open on Presidents Day, but operating on limited hours.
All Crunch Fitness gyms have issued COVID-19 safety guidelines, such as contactless check-in using the mobile app and contactless payment. All staff members will wear face coverings, while guests are recommended to do so.
The fitness chain has installed enhanced disinfecting equipment, including a system that "uses atmospheric cold plasma to change a small percentage of the oxygen molecules in the air into a unique spectrum of oxidizing molecules that kill bacteria, viruses and mold," the company said.
See the Crunch Fitness website for more information.
24 Hour Fitness
Some 24 Hour Fitness gyms have reopened. COVID-19 safety protocols, including reduced hours, have been implemented across all 24 Hour Fitness location.
The company advises that "clubs will close overnight to allow for enhanced cleaning" and "some equipment may be powered off or moved to provide ample space to work out safely.
"Classes will meet at modified times and locations to support social distancing," while dedicated hours will be available at some locations for seniors only."
Go to the 24 Hour Fitness website for more information.
Anytime Fitness
Most Anytime Fitness gyms are open 24 hours a day, every day. But some locations may be operating on a reduced schedule on Presidents Day.
Last November, the company said: "All safety guidelines will be made available upon entrance, throughout the gym, and via digital platforms. Live and video monitoring of clubs will be implemented by each franchisee to ensure protocols are being followed."
The fitness chain's statement added that all staff were "strongly encouraged to wear masks and gloves at all times whenever provisions are available," and that "no contact training and no equipment sharing training sessions" were allowed.
For more information, check the Anytime Fitness website.
Gold's Gym
The hours at Gold's Gym venues vary by location and may be limited on Presidents Day.
The fitness chain has also implemented several COVID-19 safety measures. "Many of our gyms have reopened with modified hours to allow for additional cleaning and safety measures throughout the day. Capacity limits for workouts and group exercise classes will be determined based on each gym's state and local guidelines," the company said.
"Some locations may have limited operation of water fountains and locker rooms as an additional safety measure," it added.
See more information at the Gold's Gym website.
L.A. Fitness
Most L.A. Fitness gyms are open on Presidents Day, but some remain closed in the pandemic.
The company tweeted in early January: "If your club is open: Thank you for being a member and dedicating yourself to being healthy this year! If your club is closed: We look forward to our doors opening again as soon as we are permitted and providing you with a safe place to exercise again!."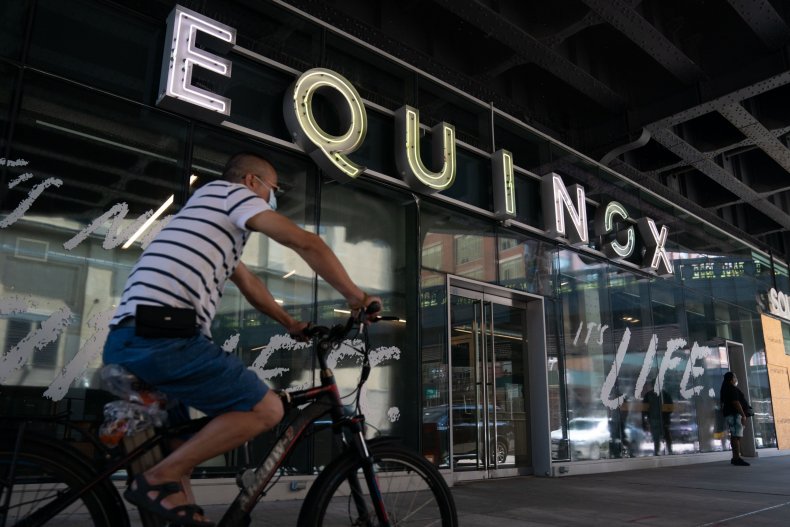 About the writer
Soo Kim is a Newsweek SEO Reporter is based in London, UK. She reports on various trends and lifestyle stories, from health, fitness and travel to psychology, relationships and family issues. She is also a South Korea expert who regularly covers Korean culture/entertainment for Newsweek, including the latest K-dramas, films and K-pop news, and is the author of the book How to Live Korean, which is available in eight languages. Soo also covered the COVID-19 pandemic extensively from 2020 through 2021 after joining the general news desk of Newsweek in 2019 from the Daily Telegraph (a U.K. national newspaper) where she was a travel reporter/editor from 2010. She is a graduate of Binghamton University in New York and the journalism school of City University in London, where she earned a Masters in international journalism. Languages spoken: English and Korean.
Follow her on Twitter at @MissSooKim or Instagram at @miss.soo.kim
You can get in touch with Soo by emailing s.kim@newsweek.com