Pressured by Republicans and Democrats, Apple CEO Cook Stands by Encryption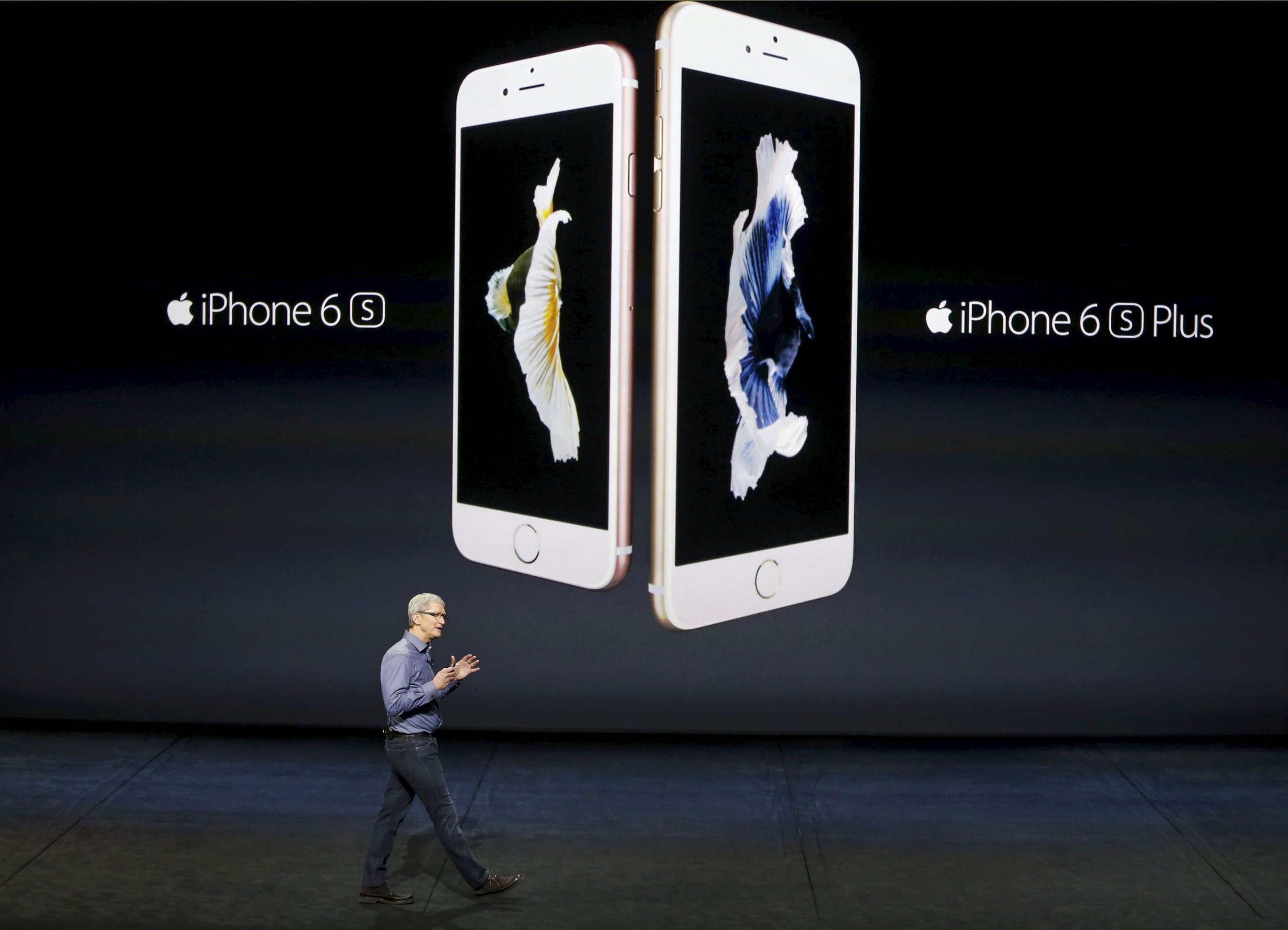 Facing rare bipartisan political pressure against strong encryption practices in the face of possible domestic terrorism attacks, Apple CEO Tim Cook defended encryption once again in a 60 Minutes interview Sunday.
Cook, who has repeatedly stood by encryption, which provides nearly uncrackable messages on social media and when texting, rejected an "overly simplistic view" of the privacy-security dichotomy. "We're America. We should have both," he said. Apple has made encryption a default feature since launching its new iOS 8 mobile operating system.
Since the San Bernardino, California, shootings, many in Washington have rallied behind the idea that encryption is too strong. In an effort spearheaded by the FBI and CIA, many politicians have asked Silicon Valley companies to create a "backdoor" channel where encrypted messages can be unlocked by law enforcement officials. Former Ohio Governor John Kasich said at the December 15 Republican debate that intelligence officials could not see the San Bernardino attackers' plans because their phones had some encryption. Officials haven't made details of the shooters' phones public, but nearly all modern smartphones on the market today have some level of encryption.
In both the Republican and Democratic debates last week, presidential candidates issued a clarion call for technology companies to work together with law enforcement. Republican front-runner Donald Trump said that "we should use our brilliant people, our most brilliant minds, so ISIS cannot use the Internet" at the December 15 GOP debate.
Former Hewlett-Packard CEO Carly Fiorina said that as a former insider she believes she can persuade Silicon Valley to help update the government's policies and technological infrastructure.
Four days later, Democratic front-runner Hillary Clinton also urged such cooperation but also conceded that "maybe the backdoor is the wrong door" in tackling domestic terrorism.
But following all those politicians' statements, Cook stood firm on encryption in his interview with CBS's Charlie Rose. "There's likely health information, there's financial information. There are intimate conversations with your family or your co-workers…. The reality is, if you put a backdoor in, that backdoor's for everybody, for good guys and bad guys," he said.