Prince Andrew's planned return to public duties after the Jeffrey Epstein scandal has been labelled "arrogant" and a "misjudgment" by experts.
The Duke of York wants to return to serve his country again, if he can resolve a stand-off with the D.O.J., a source close to his team told Newsweek.
The F.B.I. want him to testify for their investigation into the deceased pedophile and a request has been lodged with the U.K. Home Office.
The duke's representatives believe he may be able to mount a comeback if he can resolve the dispute.
At the same time, the prince's former close friend Ghislaine Maxwell is awaiting trial on trafficking and perjury charges in July.
Nigel Cawthorne, author of Prince Andrew: Epstein and the Palace, said: "That seems rather optimistic of him. It won't be enough because the Maxwell trial is still coming up.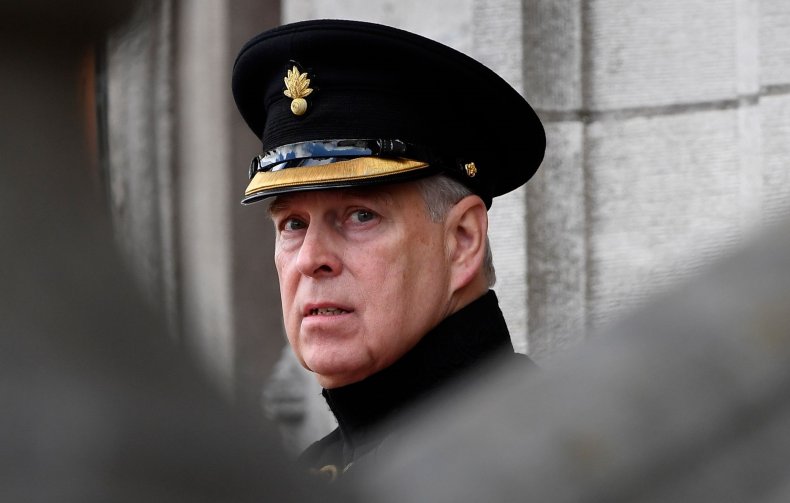 "One of the charges coming up is perjury relating to the deposition that was released on Thursday.
"It will be very difficult unless he has some kind of Damascene conversion. Unless it's completely resolved, this matter will always come up.
"People will always mention Epstein. This is the same misjudgment he showed during the Newsnight interview.
"He's so arrogant he thinks he can just get away with this and ride over it and not answer the questions."
The prince stepped back from public life in disgrace after a car crash interview on BBC Newsnight in which he failed to say he regretted his friendship with Epstein.
Andrew was ridiculed over his account of events, including his claim that he had a rare medical condition that stopped him from sweating.
He suggested his accuser could not have been telling the truth because she had described him as sweaty.
Virginia Giuffre claims she was made to have sex with the prince in London, New York and the U.S. Virgin Islands.
The allegations are contained in depositions from a 2016 libel case brought by Giuffre after Maxwell called her a liar.
The British socialite's 2016 testimony was released on Thursday and showed her being questioned on whether she told Giuffre to have sex with Andrew when she was just 17.
Asked "Did you observe [REDACTED] go into a room with Virginia alone in your town home?" Maxwell replied: "I cannot recall. As I have said, no."
Asked "Did [REDACTED] ever tell you that he had sex with Virginia Roberts?" she replied: "He did not."
Ingrid Seward, author of Prince Philip Revealed, said: "I don't think Andrew will be able to do a thing until she comes to trial because we haven't a clue what she's going to say.
"If she gets found guilty I don't see how he can survive that. Somebody other than himself would have to come up and say he's innocent.
"I think she would have to be found innocent. Somebody would have to say Andrew wasn't there and this never took place.
"I personally don't see how Andrew can come back. Something would have to happen before he does."