Prince Andrew 'Could Have Been Prosecuted Criminally'—Accuser's Lawyer
Prince Andrew could have been prosecuted over the Jeffrey Epstein allegations and would be viewed differently if "he had been an ordinary chap," his accuser's attorney said.
During a civil case filed in New York in 2021, Virginia Giuffre accused the Duke of York of sexually assaulting her in London, New York and the British Virgin Islands in 2001. Andrew settled out of court while denying the allegations in 2022.
Speculation has been mounting in Britain that the prince may attempt to backtrack on the deal. However, nothing has been said officially, and lawyers suggest that such a move would end in failure.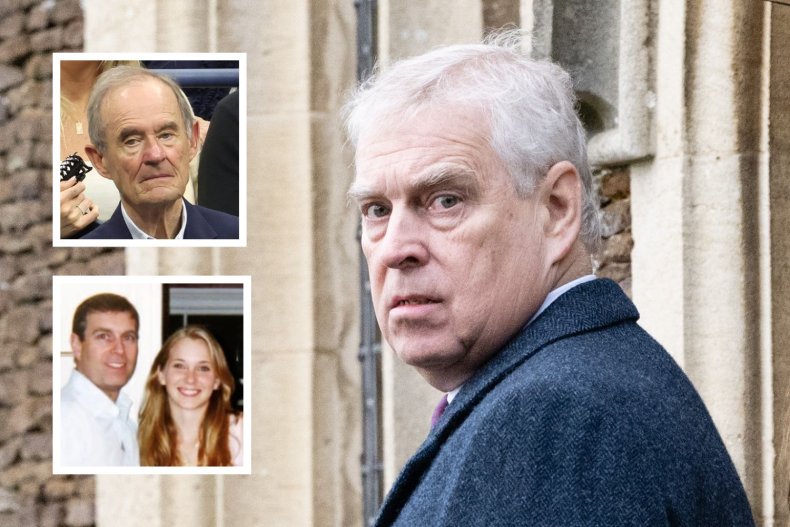 Meanwhile, Giuffre's lawyer David Boies has returned the conversation to the question of whether Andrew should have been prosecuted.
Boies told the talk show Piers Morgan Uncensored: "He could have been prosecuted criminally if prosecutors either had jurisdiction over him or wanted to.
"I think one of the things that was disappointing to us in the United States was how lightly the British prosecutorial authorities treated this.
"I don't know whether it was because he was a member of the royal family, or whether he just was wealthy and could afford good lawyers," Boies added.
"Our justice system in the United States, as well as in the United Kingdom, greatly favours people who are well represented.
"So, I think that, if he'd been an ordinary chap who had done what he did, the prosecutors would have looked at him differently," Boies said.
The host Piers Morgan asked whether Andrew would have been charged, had he not been wealthy. Boies replied: "I don't want to say that because I think you've got to look at what the evidence is. I haven't seen enough evidence to know about criminal charges. I think it would have been a distinct possibility."
It comes as British newspapers report that Andrew may have to quit his home, Royal Lodge in Berkshire, England, over plans to cut his funding from royal estate the Duchy of Lancaster.
The Sun and The Mail on Sunday both wrote that the prince might struggle to keep up with the cost of the sprawling Grade II-listed mansion in Windsor Great Park, a few miles from Windsor Castle.
The U.K. broadsheet The Times reported that he pays a lease equivalent to £250 [about $300] a week but has spent around $9 million renovating the property.
In February 2022, Andrew and Giuffre released a statement confirming they had settled. It read: "Prince Andrew has never intended to malign Ms Giuffre's character, and he accepts that she has suffered both as an established victim of abuse and as a result of unfair public attacks.
"It is known that Jeffrey Epstein trafficked countless young girls over many years. Prince Andrew regrets his association with Epstein, and commends the bravery of Ms Giuffre and other survivors in standing up for themselves and others.
"He pledges to demonstrate his regret for his association with Epstein by supporting the fight against the evils of sex trafficking, and by supporting its victims," the statement added.
Jack Royston is chief royal correspondent at Newsweek based in London. You can find him on Twitter at @jack_royston and read his stories on Newsweek's The Royals Facebook page.
Do you have a question about King Charles III, William and Kate, Meghan and Harry, or their family that you would like our experienced royal correspondents to answer? Email royals@newsweek.com. We'd love to hear from you.